Former Baltimore State's Attorney Marilyn Mosby's entire legal team has asked a federal judge to withdraw from representing the city's top prosecutor.
Attorney A. Scott Bolden, previously part of Mosby's legal team, said that he is withdrawing from the case because of a contempt of court charge leveled against him during his work on the former prosecutor's case, according to FOX 45.
The other attorneys haven't yet explained why they are withdrawing from the case, but have asked for a publice defender to be appointed.
Bolden said in the filing that he needs to focus on defending himself from the contempt of court charge after cursing while airing criticisms of the court and sharing confidential jury information.
"In order to do so, Mr. Bolden must, understandably, focus on his own interests, not the interests of his client, Ms. Mosby," the filing states. "The representation of Mr. Bolden (and the entire Reed Smith team) will be—and indeed already has been—materially limited as a result of Mr. Bolden's justified personal interest in the outcome of his own prospective contempt proceeding before the Court."
BALTIMORE STATE'S ATTORNEY MARILYN MOSBY INDICTED ON FEDERAL CHARGES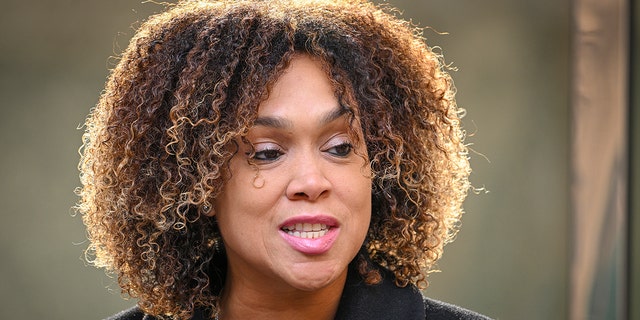 FILE – Baltimore State's Attorney Marilyn Mosby addresses the media outside her office on a day after her indictment on federal perjury charges on Friday, Jan. 14, 2022.  Mosby is scheduled to be arraigned, Friday, Feb. 4, on federal charges. 
(Jerry Jackson/The Baltimore Sun via AP, File)
"Ms. Mosby is entitled to effective counsel free from conflicts, and if that counsel requires time to prepare, such time must be provided, regardless of the Government's interest in maintaining the current trial schedule, since any such is far outweighed by Ms. Mosby's Sixth Amendment right to constitutionally-effective conflict free counsel," Bolden added in the filing.
Mosby was indicted in 2022 on federal charges of making false mortgage applications and perjury, which both relate to vacation home purchases in Florida.
She has pleaded not guilty to all charges.
Court documents state that Mosby allegedly lied while citing coronavirus hardship as a reason to make withdraws from her city retirement account. Mosby allegedly certified that she met at least one qualification for distribution under the CARES Act and "affirm[ed] under penalties for perjury the statements and acknowledgments made in this request."
FORMER TOP BALTIMORE PROSECUTOR MARILYN MOSBY'S REQUEST FOR VENUE CHANGE IN PERJURY TRIAL DENIED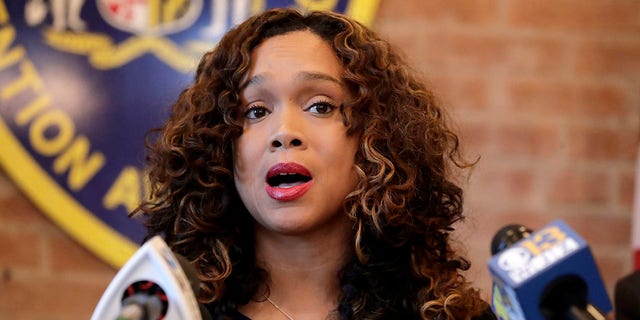 Maryland State Attorney Marilyn Mosby speaks during a news conference in Baltimore in December 2019. 
(AP/Julio Cortez)
Mosby allegedly requested two one-time withdrawals of $40,000 and $50,000 out of her city retirement account, resulting in deposits of $36,000 and $45,000 into her bank account, and also allege that she used the money for down-payments on two separate vacation homes in Florida.
The former prosecutor didn't face any adverse financial consequences from the coronavirus pandemic, as she received her full salary of $247,955.58 from Jan. 1, 2020 all the way through Dec. 29, 2020.
CLICK HERE TO GET THE FOX NEWS APP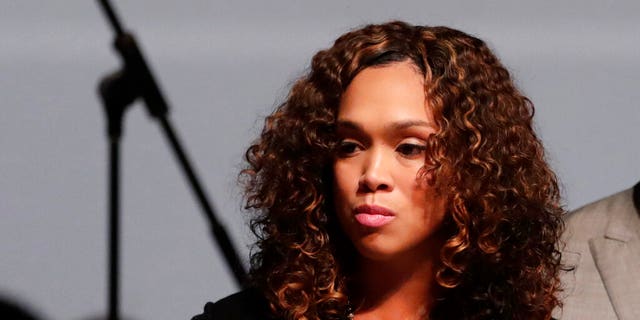 FILE – In this Oct. 23, 2019, file photo, Maryland State Attorney Marilyn Mosby, left, speaks during a viewing service for the late U.S. Rep. Elijah Cummings at Morgan State University in Baltimore.
(AP Photo/Julio Cortez, File)
If convicted, Mosby could face up to five years in prison for the two counts of perjury and up to 30 years in prison for each of the two counts of making false mortgage applications.