close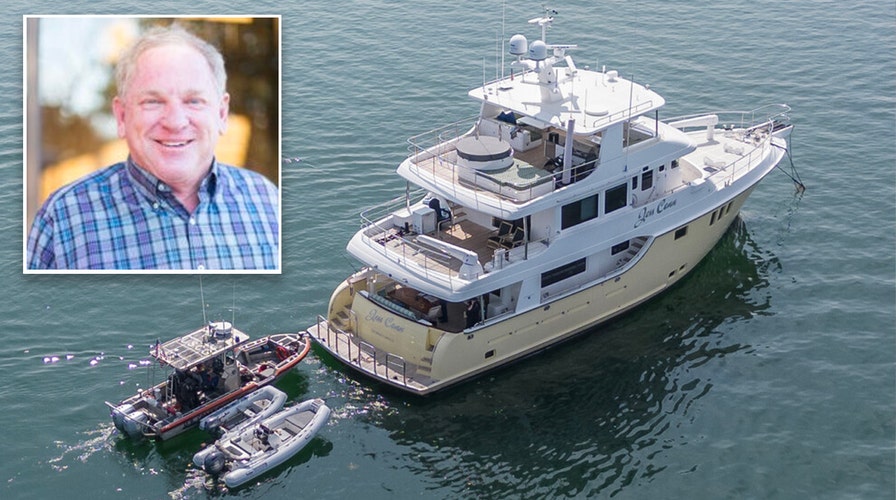 Video
Superyacht sinking off Italian coast caught on video
The Italian Coast Guard captured the moment a 130-foot superyacht sank into the Mediterranean Sea.
Just what the doctor ordered – cocaine, ketamine, guns and prostitutes on a multimillion-dollar, 80-foot luxury yacht moored in Nantucket Harbor Tuesday.
Police responding to a call to dispatch about a woman's possible overdose aboard the Jess Conn, a "petite superyacht" built by Nordhavn in 2021, have arrested its owner, a former physician from Colorado who retired to Florida.
Scott Burke, the yachtsman, faces a dozen drugs and firearms charges following the encounter and a search warrant served on his vessel.
BEACHGOERS ON EDGE AS SHARKS SEEN PROWLING IN BLOOD-RED WATERS: VIDEO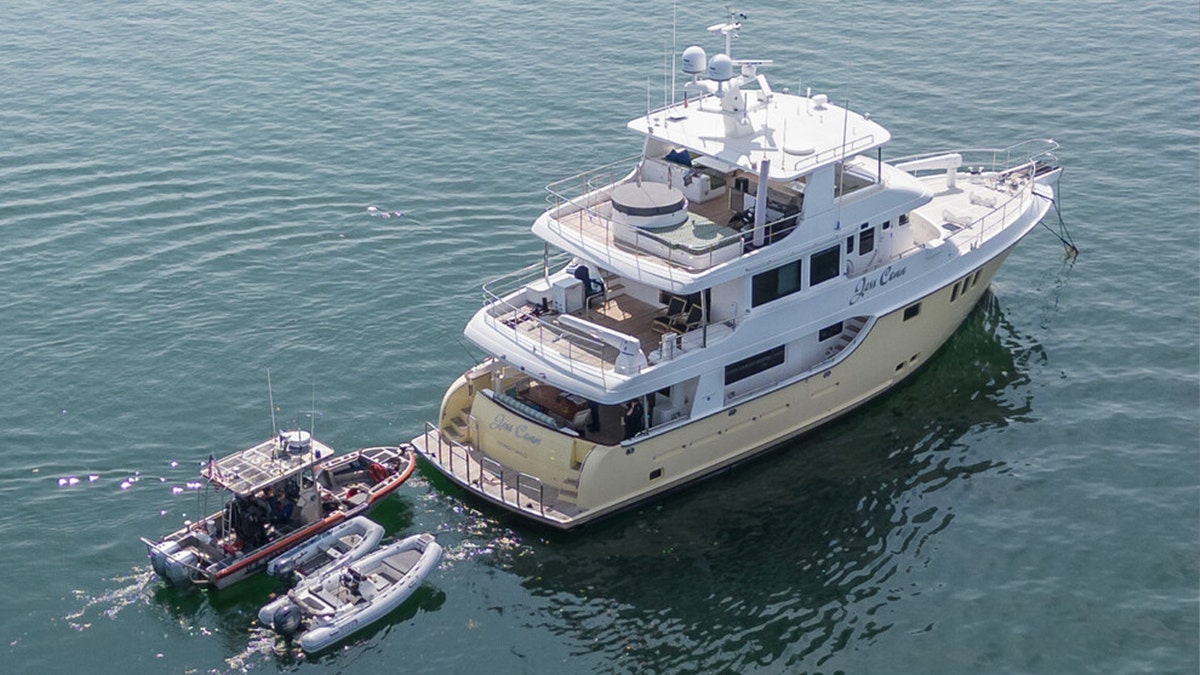 Police searched the 80-foot Nordhavn yacht Jess Conn Tuesday, Sept. 5, 2023 and allegedly recovered a stash of cocaine in a safe, ketamine and unlicensed handguns. Its owner, Scott Burke, was arrested.
Authorities, including the U.S. Coast Guard, Nantucket police and the local harbormaster, boarded the craft Tuesday morning and found a disoriented woman in the master bedroom.
"[She] appeared to be under the influence of an unknown substance," a police statement of facts read. "She also stated that she did not feel safe."
She was taken to the Nantucket Cottage Hospital, police said.
LEFT-WING GOVERNOR'S RITZY FUNDRAISER SHUT DOWN BY CLIMATE PROTESTERS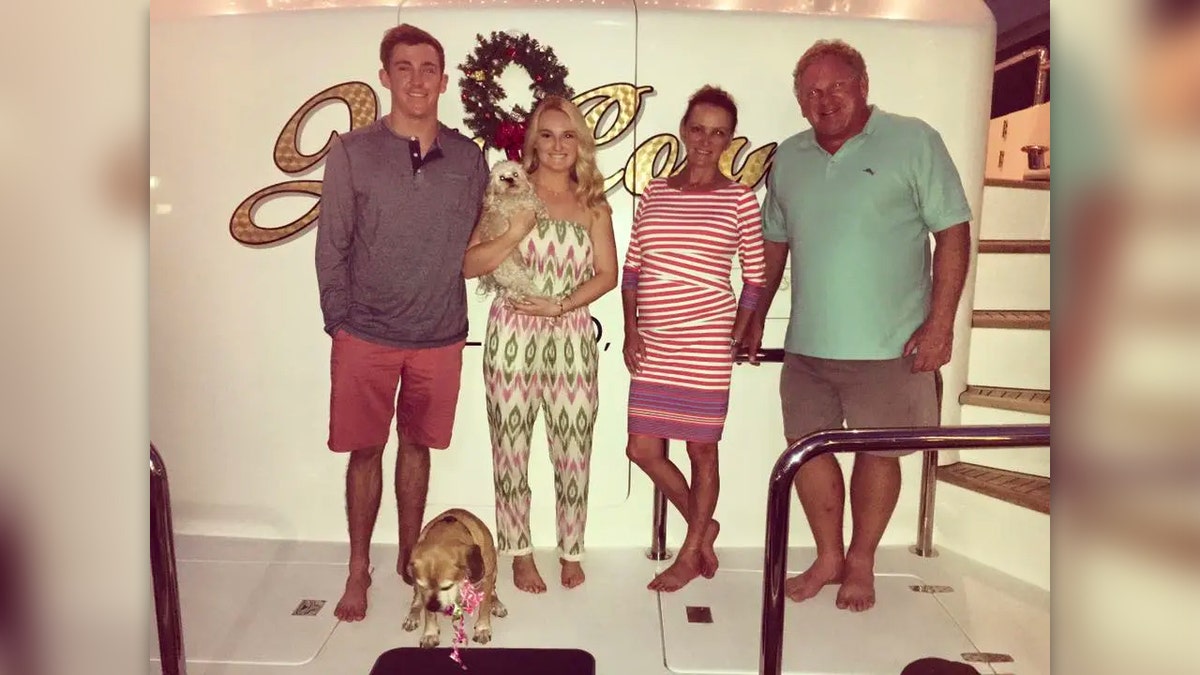 Dr. Scott Anthony Burke, right, poses with his family on the back of an earlier luxury yacht, also named the Jess Conn. (Tony Burkenstock/Facebook)
Police also found a loaded handgun and a pink bag of cocaine in the room, the court documents allege. After obtaining a search warrant, police say they recovered 43.4 grams of cocaine and 14.1 grams of ketamine.
A source close to the investigation reportedly told the Nantucket Current that authorities also encountered prostitutes on board.
"That's certainly not in my press release," Lt. Angus MacVicar, the Nantucket Police Department's public information officer, told Fox News Digital Thursday.
NEW YORK MAN RECREATES FATHER'S JOURNEY FROM LONG ISLAND TO FLORIDA IN AGING 22-FOOT MOTORBOAT
Burke allegedly told police he had a license for the handguns – but police said his Florida license was not only invalid in Massachusetts, it expired last year.
Read the police statements (Mobile users go here)
Police initially charged him with possession of two handguns and a bag of cocaine and tacked on more charges after obtaining a search warrant for the boat.
A thorough search conducted by police, the USCG and DEA found more drugs, ammunition and large-capacity magazines.
Nordhavn's 80-foot trawler has been described as a "mini-superyacht," and costs more than $7.5 million, according to Motorboat & Yachting magazine.
Options include a hot tub on the flybridge and herringbone floors. The model is marketed to globetrotters who enjoy summers in the Mediterranean and winters in the Caribbean, according to the outlet.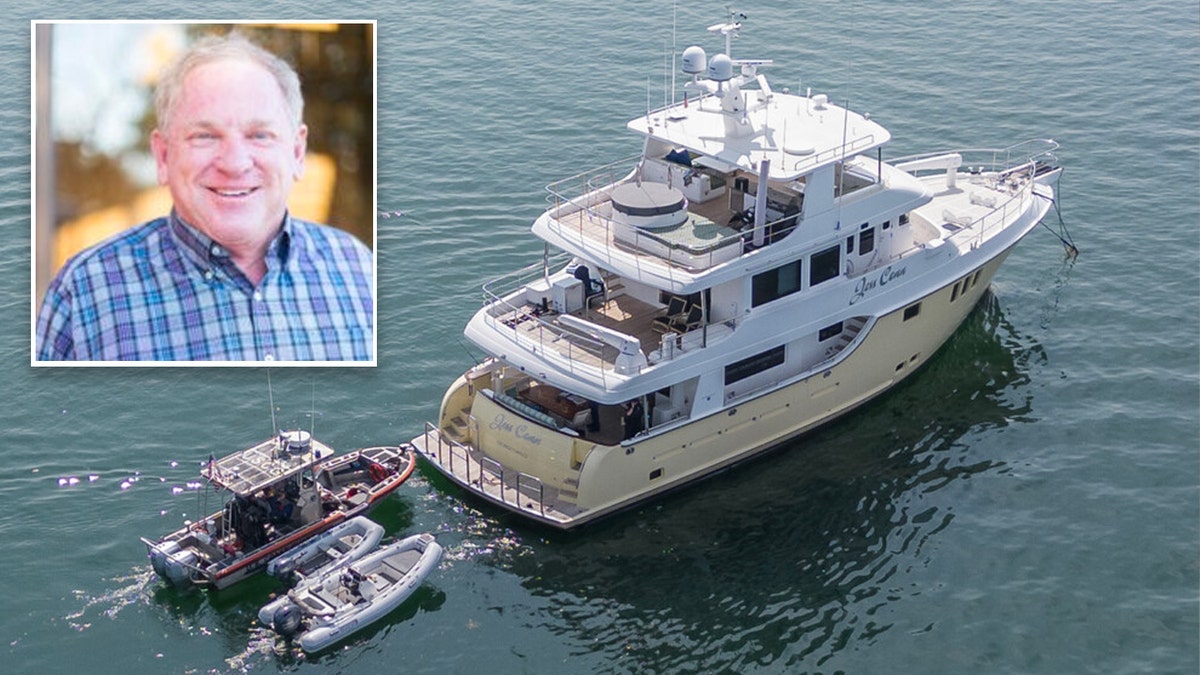 Police searched the 80-foot Nordhavn yacht Jess Conn Tuesday and allegedly recovered a stash of cocaine in a safe, ketamine and unlicensed handguns. Its owner, Scott Burke, was arrested. (@kitnoble/@nantucketcurrent, Inset: Scott Burke/LinkedIn)
Burke's vessel is reportedly registered out of the Cayman Islands.
Manufacturer specs show the vessels can carry more than 4,600 gallons of fuel and are powered by twin 375 hp John Deere engines. They come with four staterooms and housing for up to two crew members.
In May, a member of YachtForums.com shared a photo of Burke's boat run aground off the Florida Keys – but it reportedly suffered little damage and was pictured in a West Palm Beach marina days later.
The doctor has been released on bail, but attempts to reach him for comment were unsuccessful Thursday morning.
CLICK HERE FOR THE FOX NEWS APP
Public records show Burke obtained his medical license in Colorado in 1981. It was last renewed in 2019. He has owned at least two other large vessels over the years, 90 and 58 feet long, also named Jess Conn.
According to his LinkedIn profile, Burke also founded a medical lien service firm called Injury Finance in 2003 and as a physician specialized in spine rehab and pain. His bio said he retired from active medical practice.
The investigation remains ongoing, but police declined to comment on potential additional charges.
Michael Ruiz is a reporter for Fox News Digital. Story tips can be sent to [email protected] and on Twitter: @mikerreports