FIRST ON FOX – House Republicans want the Biden administration to step in to help two Finnish officials who are "stand[ing] trial for simply being Christians," and echoing biblical views on marriage and sexuality.
Rep. Chip Roy, R-Texas, and 11 of his GOP colleagues issued a scathing letter calling for action against a "rogue prosecutor" who has "unjustly targeted" Finnish Parliament member Päivi Räsänen and Bishop Juhana Pohjola over a tweeted Bible verse critical of homosexuality and a 20-year-old booklet touting traditional marriage.
"This case will have worldwide ramifications," the lawmakers sated in a letter to Ambassador-at-Large Rashad Hussain and Douglas Hickey, ambassador to Finland.
"History will remember this case for either stopping the madness or as the beginning of the end as the West declares open war on Christianity," they wrote.
CONGRESS SHOULD USE 'POWER OF THE PURSE' TO FORCE CHANGES AT DOJ, DHS: REP. CHIP ROY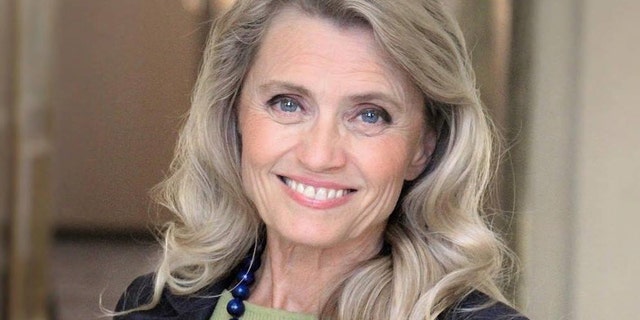 Finnish Christian Democratic MP and former Minister of the Interior, Päivi Räsänen. (Facebook: Päivi Räsänen)
In 2019, Räsänen tweeted a New Testament verse that condemns homosexuality in response to her church supporting a pride event. In 2004, she published a pamphlet to be distributed within her church group called, "Male and Female He Created Them." The pamphlet Biblical views on marriage and human sexuality. At the time of publication, gay marriage was illegal in Finland.
The lawmakers say that Räsänen and Bishop Pohjola, who allowed publication of the pamphlet, have been "dragged through the Finnish court system." In April 2021, Rev. Dr. Pohjola and Dr. Räsänen were both charged with "ethnic agitation" for expressing their traditional religious beliefs on biblical teachings on marriage.
Räsänen faced additional prosecution for exercising freedom of speech in criticizing the state-backed Lutheran Church on theology and politics. The trial began on Jan. 24, 2022 with final arguments taking place on Feb. 14. Both were unanimously vindicated on March 30, 2022.
SUPREME COURT HANDS RELIGIOUS FREEDOM WIN TO POSTAL WORKER WHO REFUSED TO WORK ON SUNDAY
Rep. Chip Roy, R- Texas. (Anna Moneymaker/Getty Images)
However, "inexcusably" the prosecution appealed the decision, and the retrial will be heard on Aug. 22, the lawmakers note.
"This prosecutor is dead set on weaponizing the power of Finland's legal system to silence not just a member of parliament and Lutheran bishop but millions of Finnish Christians who dare to exercise their natural rights to freedom of expression and freedom of religion in the public square," the lawmakers wrote.
ALABAMA, TEXAS RANK HIGHEST IN NATION FOR RELIGIOUS, REGULATORY FREEDOM; MICHIGAN, NEVADA AMONG WORST: STUDY
"[T]he district court's judgment made it clear – the prosecution was meritless. The three-judge panel got it right in a victory for the God-given rights of free speech and religious expression stating that 'it is not for the district court to interpret biblical concepts' and that the case lacked 'an overriding social reason for interfering with and restricting freedom of expression,'" the lawmakers wrote.
"It is abundantly clear – the process is the punishment," they continued.
"For years, we and many others have raised the alarm that the West was experiencing a hostile takeover by radical secularists — guided by open hostility and rancid antagonism toward Christianity — and that one day people of faith would face trial for merely living out their beliefs."
"In Finland, that day has come, and a guilty verdict will only expedite this disorders arrival in our courtrooms," they said.
CLICK HERE TO GET THE FOX NEWS APP
Chip and company argue that neither Räsänen or Pohjola are "remotely questionable individuals," noting that Räsänen is a mother to five and grandmother to 10, a medical doctor and has served in the Finnish Parliament for almost 30 years. Pohjola has been a pastor for over 20 years, served as the Bishop of the Evangelical Lutheran Mission Diocese of Finland and currently serves as chairman of the International Lutheran Council.
"We ask you both to continue to raise concerns over the ongoing legal harassment of MP Räsänen and Bishop Pohjola with your Finnish counterparts, and to publicly speak out on their behalf," they concluded.