FBI agents searched the Penn Biden Center offices in mid-November, sources confirmed to Fox News, after President Biden's personal attorneys discovered a handful of documents with classified markings there on Nov. 2. The documents were dated to Biden's time as vice president in the Obama administration.
The number of agents involved in the search is unclear, but the president's team was fully aware and gave their consent to the FBI action, sources familiar with the investigation into Biden's handling of classified materials said.
There was no search warrant involved, and it is unclear whether any additional documents were taken.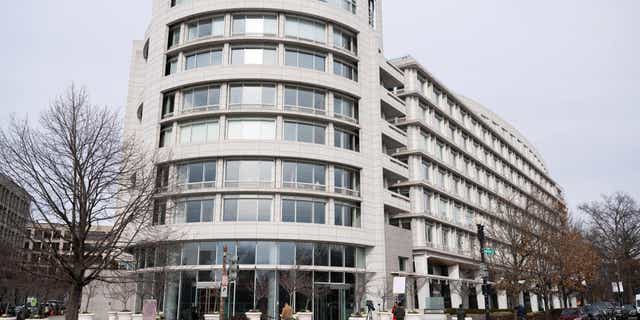 An office building housing the Penn Biden Center, a think tank affiliated with the University of Pennsylvania, is seen in Washington, D.C., Jan. 10, 2023.
(Saul Loeb/AFP via Getty Images)
The FBI and Department of Justice declined to comment.
CBS News first reported the FBI search.
This is a developing story and will be updated.