close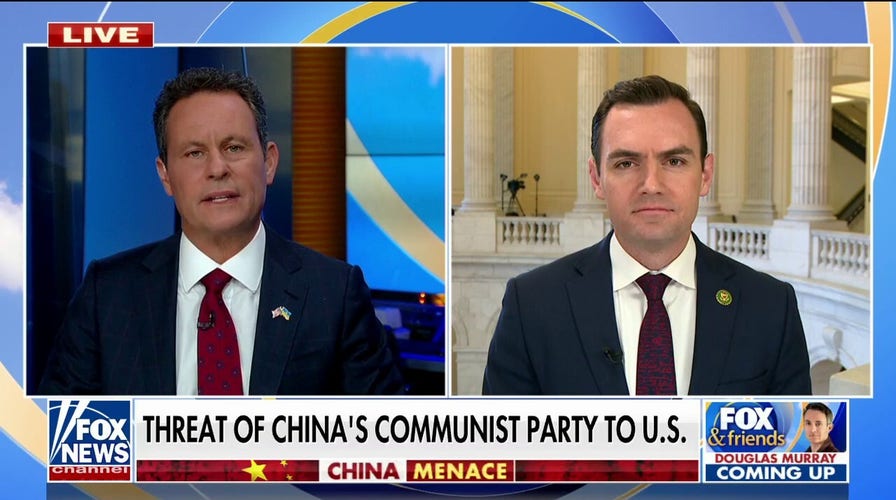 Video
China accused of using secret 'police stations' to spy on dissidents
Wisconsin Rep. Mike Gallagher argues China appears to be preparing for war in its effort to gain 'total totalitarian control' around the world.
Top officials from the FBI's counterintelligence sector issued a warning this week that China and Iran are becoming more brazen in their tactics when it comes to targeting critics of the authoritarian regimes – increasingly hitting them on U.S. soil.
Officials told reporters Wednesday that "lines that are being crossed" as adversarial nations look to suppress dissidents in the U.S. to bolster their power at home.
"China, Iran and other countries see this as a priority for them to stabilize their regimes and make sure that they continue to exist," one senior official said according to Voice of America. "They're increasing the priority of this… they're more willing to go on U.S. soil to go after dissidents."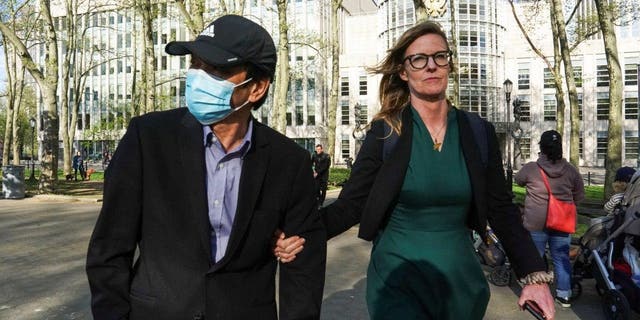 Lu Jianwang, 61, a U.S. citizen charged with conspiring to act as an agent of the Chinese government by helping set up a Chinese "secret police station" in New York, and his attorney Deidre von Dornum exit Brooklyn federal court, April 17, 2023.  (Reuters/Jane Rosenberg)
WHITE HOUSE DODGES ON WHEN BIDEN WILL CONFRONT XI JINPING OVER ALLEGED SECRET POLICE STATIONS, SPY BALLOONS
Another official who also wished to remain anonymous said, "The change that we're trying to highlight is sort of an increase in the level of threats, and threats of violence, threats of intimidation that cross lines we have not previously seen."
Officials said these transnational repression tactics are becoming increasingly sophisticated and often aim to influence U.S. policy decisions through "malign" tactics.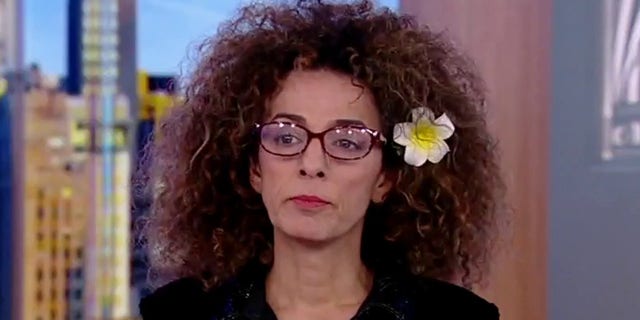 Journalist Masih Alinejad speaks out after Iran's plot to kill her was foiled. (Fox News)
"We've really seen an inflection point in the tactics and tools, and the level of risk and the level of threat that have changed over the past few years," one counterintelligence official said.
The FBI has encouraged anyone facing international harassment to report it immediately to the FBI as U.S. security officials look to clamp down on transnational threats.
The comments came just two days after the FBI arrested two New York residents for allegedly operating a "secret police station" in Manhattan's Chinatown that targeted critics of the Chinese Communist Party.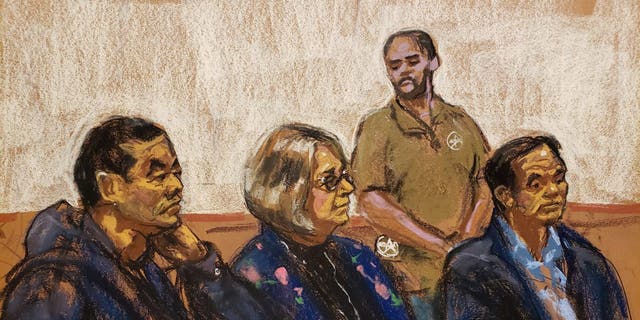 Chen Jinping and Lu Jianwang sit with attorney Susan Kellan after the two New York residents were arrested for allegedly operating a Chinese "secret police station" in Manhattan's Chinatown, during a hearing in Brooklyn, April 17, 2023 in this courtroom sketch. (Reuters/Jane Rosenberg)
3 ORGANIZED CRIME MEMBERS WITH TIES TO IRAN CHARGED IN ASSASSINATION ATTEMPT AGAINST US CITIZEN IN NY
"We cannot and will not tolerate the Chinese government's persecution of pro-democracy activists who have sought refuge in this country," U.S. Attorney Breon Peace reportedly said Monday while announcing the charges. "We remain resolved and steadfast to fight against any efforts by the Chinese Communist Party to oppress and intimidate our residents."
The FBI did not say how many nations are involved in targeted operations in the U.S., though they did note that China and Iran have been "significant offenders."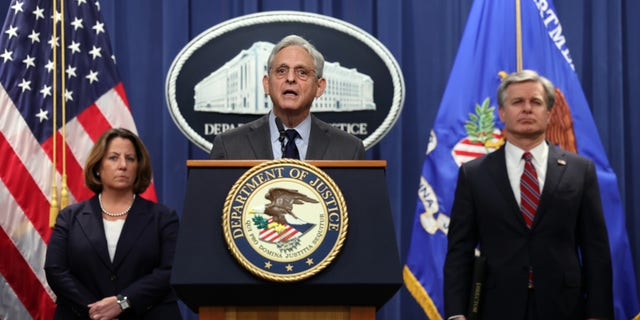 Attorney General Merrick Garland, FBI Director Christopher Wray and Deputy Attorney General Lisa Monaco hold a press conference at the U.S. Department of Justice. (Getty Images)
CLICK HERE TO GET THE FOX NEWS APP
Three men were indicted in a New York federal court earlier this year on murder-for-hire charges after plotting an assassination attempt on a U.S. citizen at the direction of the Iranian government.
The victim was later identified as Masih Alinejad, a top critic of the Iranian regime, who was also targeted in 2021 during a kidnapping scheme foiled by the FBI.
Reuters contributed to this report.
Caitlin McFall is a Reporter at Fox News Digital covering Politics, U.S. and World news.