close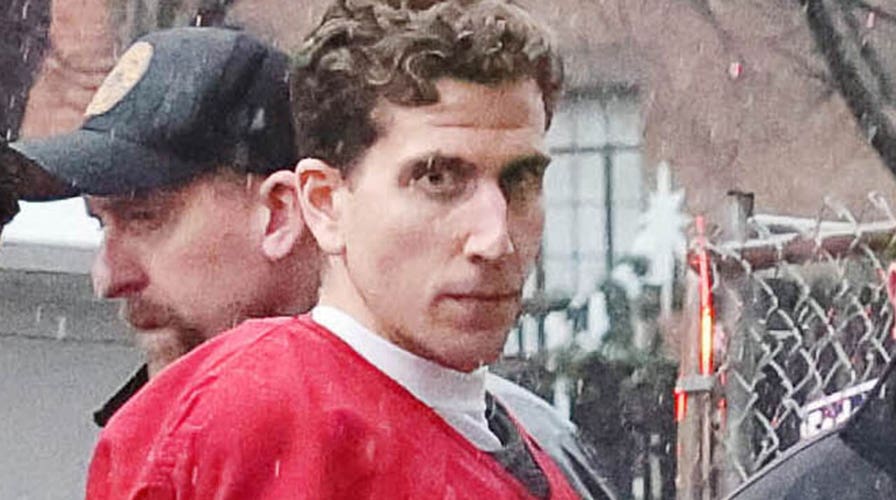 Video
Kohberger team questioning charges in Idaho college student murders
Fox Nation host Nancy Grace on the latest defense tactics in the murder trial for four Idaho college students.
Rather than cross-examine an expert witness for the defense of Idaho murder suspect Bryan Kohberger, Latah County Prosecutor Bill Thompson flagged the FBI to investigate her following some contradictory testimony.
Kohberger's defense has alleged grand jury irregularities, prosecutorial misconduct and has attempted to discredit DNA methods used in the case.
Gabriella Vargas, an expert on genetic genealogy, testified on the DNA issue during a hearing on Aug. 18. Days later, the feds knocked on her door, according to Kohberger's attorneys.
IDAHO STUDENT MURDERS: DEFENSE GRILLS EXPERTS ON KNIFE SHEATH DNA MATCH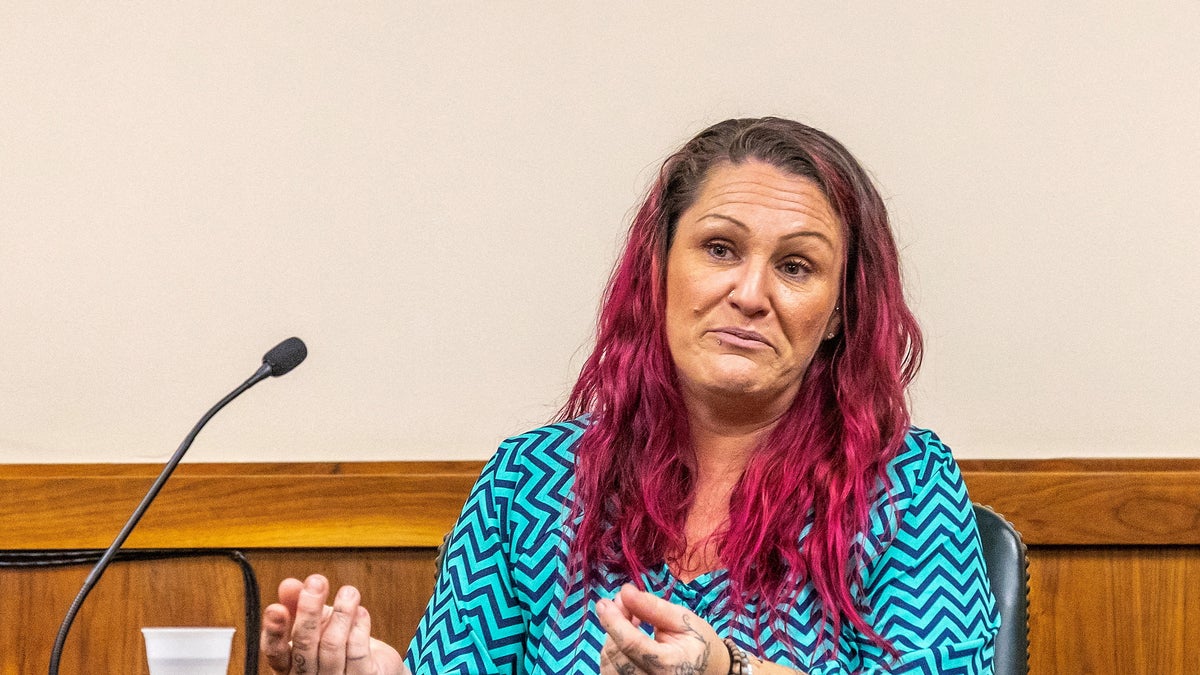 Gabriella Vargas speaks during a hearing Friday, Aug. 18, 2023, at the Latah County Courthouse in Moscow, Idaho. (August Frank/Pool via REUTERS)
"Last night she was visited by two FBI agents and interrogated about her testimony and the findings of her declaration," Anne Taylor, Kohberger's lead defense attorney, said during an August hearing. "That, in our view, impacts Mr. Kohberger's due process rights."
Thompson filed an explanation for the FBI interaction under seal last week, but more details have emerged in court proceedings.
Thompson said that through some of her colleagues, investigators heard that "she was reneging on some of the things she was testifying to in court."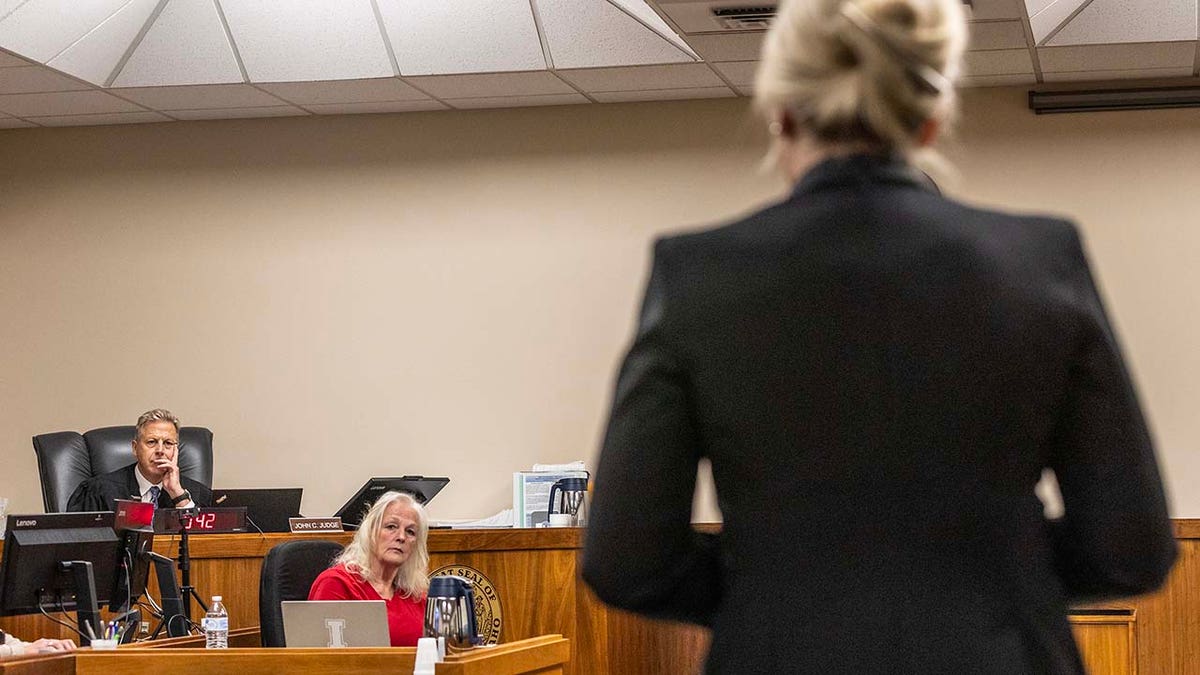 Anne Taylor talks to Judge John Judge during Bryan Kohberger's hearing at the Latah County Courthouse in Moscow, Idaho on Friday, Aug. 18, 2023. Kohberger is accused of killing four University of Idaho students in November 2022. ( August Frank/Lewiston Tribune)
Read Gabriella Vargas' written declaration (Mobile users go here)
"When we heard of that, I reached out to investigators and asked, 'Can you find out what is going on?'" Thompson said. "The FBI indeed undertook an investigation, and other reports are that Ms. Vargas claimed that some of what was in her declaration she had inadvertently agreed [to] or signed without fully reading it."
The expert testimony had other controversy – with prosecutors asking the court for permission to delay cross-examination to a later date over a snafu with PowerPoint slides.
IDAHO PROSECUTOR URGES JUDGE TO DENY BRYAN KOHBERGER'S LATEST ATTEMPT TO 'BUY MORE TIME'
The exchange happened during an Aug. 23 hearing but resurfaced last week after Thompson declined to cross-examine Vargas and another DNA expert, and former FBI agent Tracy Walder told Law & Crime that such an interview is atypical.
Kohberger was pursuing a Ph.D. in criminology at Washington State University on Nov. 13, 2022, when four students at the neighboring University of Idaho were stabbed to death in a 4 a.m. home invasion attack.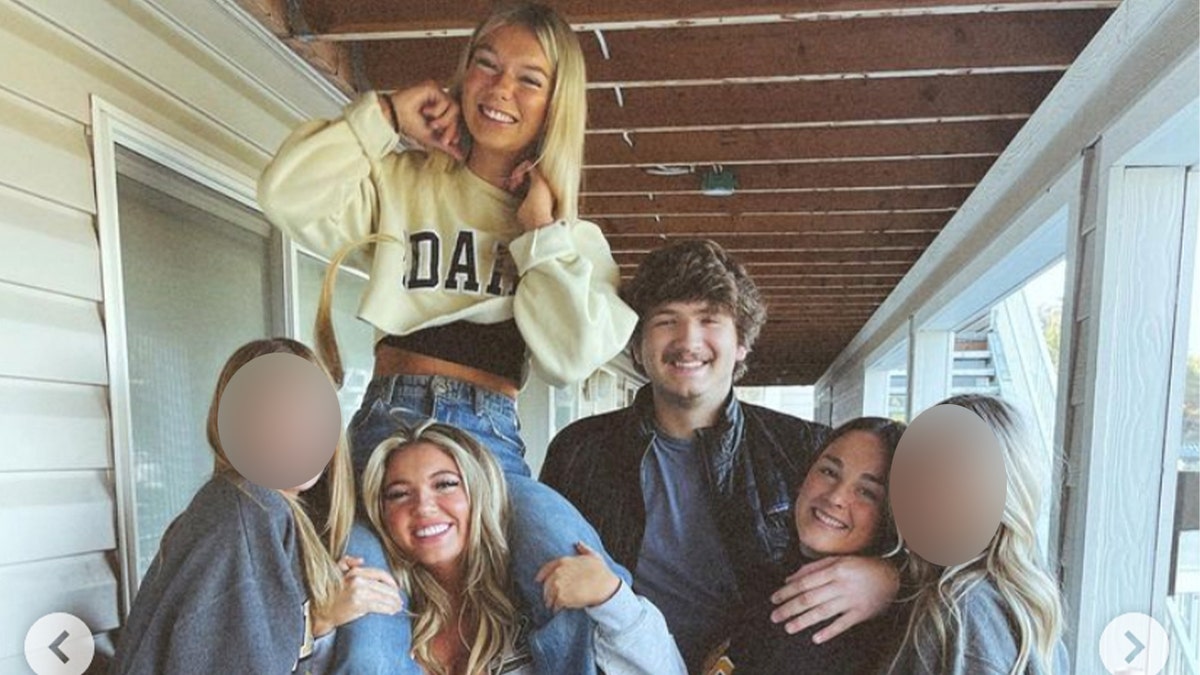 Madison Mogen, top left, smiles on the shoulders of her best friend, Kaylee Goncalves, as they pose with Ethan Chapin, Xana Kernodle, and two other housemates in Goncalves' final Instagram post, shared the day before the four students were stabbed to death. (@kayleegoncalves/Instagram)
The victims were four close friends – 21-year-olds Madison Mogen and Kaylee Goncalves and 20-year-olds Xana Kernodle and Ethan Chapin.
On Dec. 30, police arrested Kohberger at his parents' house in Pennsylvania. They seized the alleged suspect vehicle on the property and had discovered familial DNA in the trash that prosecutors allege matches a sample recovered from a knife sheath left under Mogen's body.
The 28-year-old Kohberger faces four charges of first-degree murder and one of felony burglary. He could face the death penalty if convicted.
CLICK HERE TO GET THE FOX NEWS APP
Judge John Judge entered not guilty pleas on Kohberger's behalf during his arraignment in May.
A trial initially set to begin in October has been postponed after Kohberger waived his right to a speedy trial last month.
Michael Ruiz is a reporter for Fox News Digital. Story tips can be sent to [email protected] and on Twitter: @mikerreports