close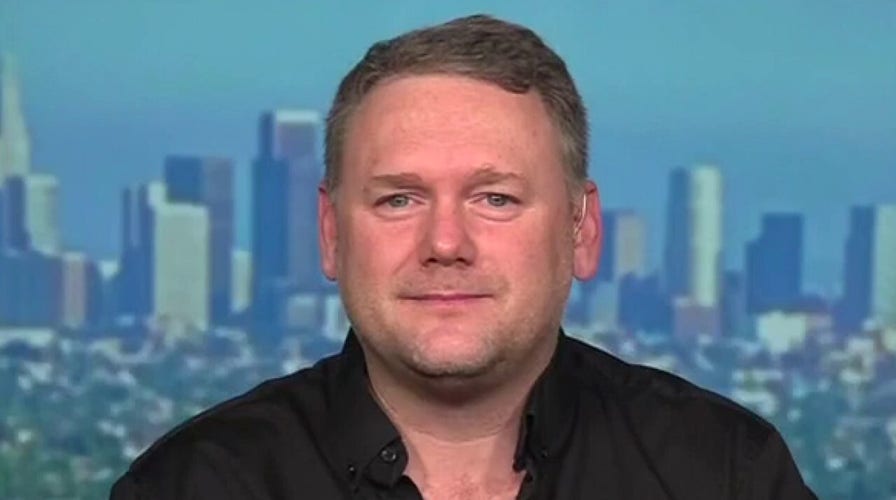 Video
Americans 'flocking' to purchase firearms as crime rises: Gun shop owner
Beverly Hills Guns owner Russell Stuart shares how the crime wave in Los Angeles is impacting gun sales.
A Washington state farmer reportedly stopped a pair of suspected thieves in their tracks when he held them at gunpoint on his property until deputies arrived.
"We have many responsible gun owners here in Grant County and if they are outside protecting their property they can certainly hold someone at gunpoint and then call 911 to have us come and investigate and find out what those people are doing there," Grant County Sheriff's Office spokesman Kyle Foreman told local outlet KPQ News.
The sheriff's office said deputies were called to a farm in Quincy last Saturday at about 7 p.m. over reports of two burglary suspects.
NRA SUES DEMOCRAT GOVERNOR OVER WASHINGTON STATE'S NEW 'BLATANTLY UNCONSTITUTIONAL' GUN BAN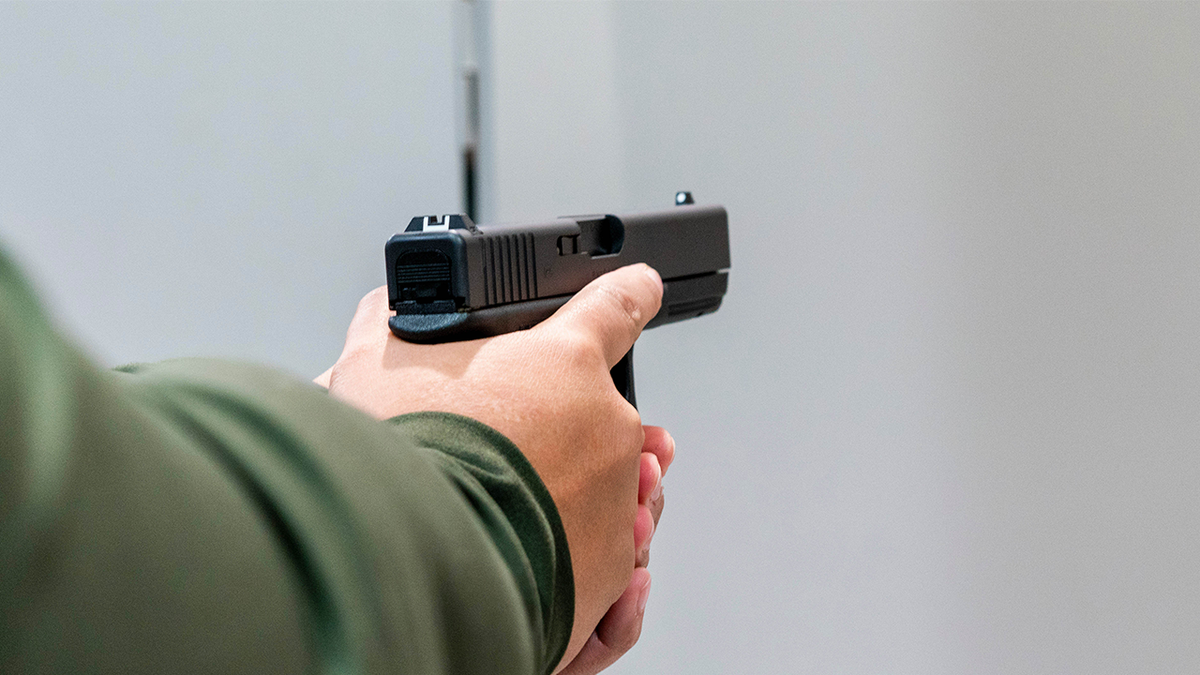 A customer holds a Glock 17 pistol for sale at a gun store. (Kyle Grillot/Bloomberg via Getty Images)
The suspects were allegedly targeting two farm shops on the property but were stopped in their tracks by the farmer.
NH FARMER IS FOLK HERO FOR GUN RIGHTS ADVOCATES
The unidentified property owner pulled out a firearm and held the pair at gunpoint until deputies arrived, according to authorities.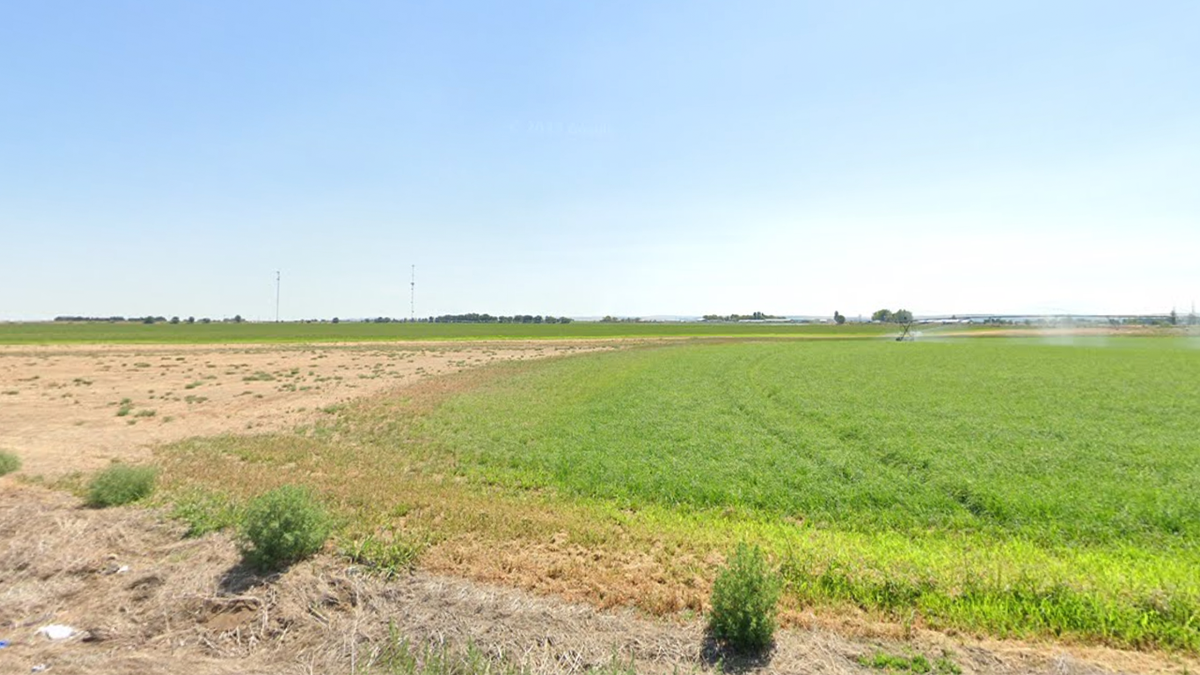 A view of the road in Quincy, Washington, where burglary suspects alleged targeted two farm shops.
The responding deputies arrested the duo, identified as 45-year-old Glenn Richard of Quincy and 28-year-old Jesus Rangel of Mattawa, on burglary charges. The sheriff's office said the suspects' footprints inside the shops helped identify them as the culprits, KPQ News reported.
ALABAMA TRACTOR SUPPLY CUSTOMERS THWART ALLEGED SHOPLIFTERS, OPEN FIRE ON GETAWAY CAR'S TIRES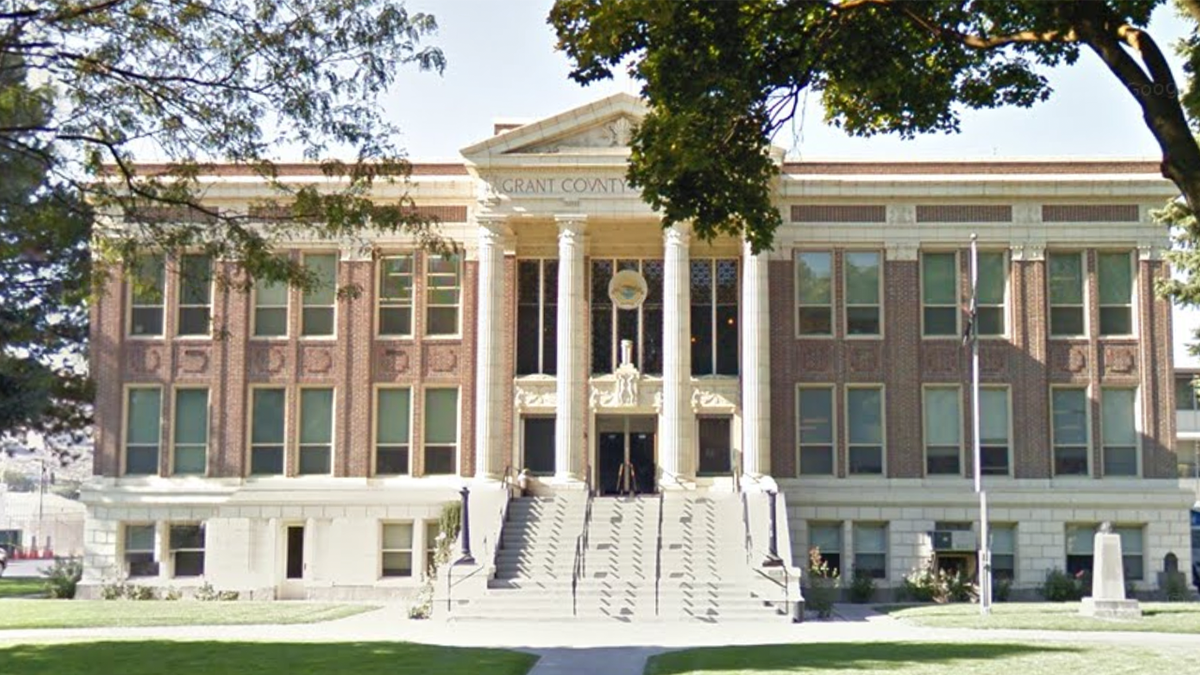 The building in Washington state where the Grant County Sheriff's Office is located. (Google Maps )
"Deputies found two shops on the property had been burglarized and a box of stolen property was staged outside, along with shoe prints matching the suspect's shoes inside the shops," Foreman told the outlet.
Foreman added that legally armed citizens in the county periodically use their Second Amendment rights to thwart criminals, which is within their legal bounds in a situation similar to the farmer's.
Foreman explained to Fox News Digital on Sunday morning that Washington law states that it is not unlawful to "use, attempt, or offer to use force upon or toward the person" when "reasonably used by a person to detain someone who enters or remains unlawfully in a building or on real property lawfully in the possession of such person, so long as such detention is reasonable in duration and manner to investigate the reason for the detained person's presence on the premises, and so long as the premises in question did not reasonably appear to be intended to be open to members of the public."
CLICK HERE FOR THE FOX NEWS APP
The pair were taken to Grant County Jail, according to KPQ News.