close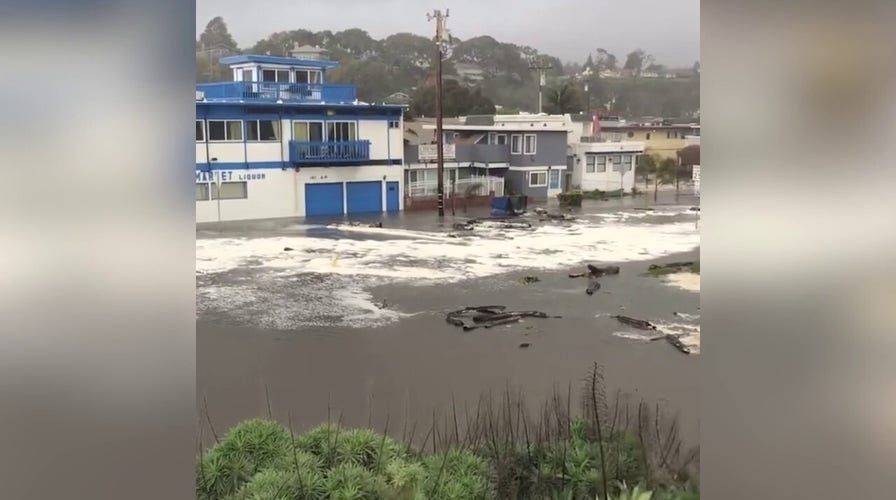 Video
California wharf damaged as storm, high surf batter coastline
The "atmospheric storm" moving across California battered the coast, flooded city streets and toppled trees.
As the bomb cylcone continues to batter Central California, coastal areas up and down the state are facing forced evacuations, closed roadways, and severe property damage.
The storm was powered by two overlapping immense weather systems- an airborne stream of dense moisture flowing off the ocean called an atmospheric river, and a sprawling, hurricane-force low-pressure system known as a bomb cyclone.
Santa Cruz County has taken a particular hard beating from the "atmospheric storm", with a mandatory evacuation order from county officials lifting on Thursday afternoon after the storm pummeled neighborhoods bringing major flooding to residents' homes as well as torrential downpours.
SEE SOME OF THE MOST CATASTROPHIC ATMOSPHERIC RIVERS AND FLOODING IN CALIFORNIA HISTORY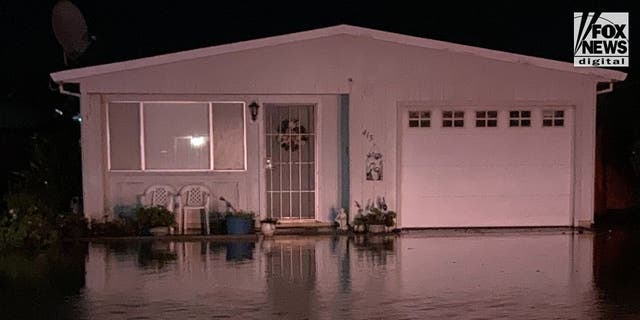 A home in a senior-designated residential community affected by recent 'bomb cyclone' flooding in Santa Cruz County.
(Watsonville City Councilman Casey Clark)
"It came out of nowhere – we have a small creek, and it just was five feet over flood stage within a matter of an hour because of the runoff. It was devastating because people were sitting in their homes." Mayor of the City of Watsonville, Ari Parker told Fox News Digital. "They had no prior knowledge of what happened, and they had people call them. We looked outside and water is covering their car in the street and water is streaming into their homes."
Many of Santa Cruz County's senior population lives in Watsonville, where flooding was especially catastrophic.
WHAT WILL INSURANCE POLICIES COVER AS LIFE-THREATENING BOMB CYCLONE, 'PINEAPPLE EXPRESS' IMPACTS CALIFORNIA?
"I work with a very fragile population in my day-to-day work, and I understand when an emergency like this happens, especially for people that are seniors and are medically fragile, that this is a major issue because some of these people cannot move." Watsonville City Councilman Casey Clark told Fox News Digital. Clark also manages adult mental health inpatient facilities locally. "When I got the phone call that the flooding was happening, myself and a group of my friends, we just dropped everything and drove through knee-high water to get to people and start sandbagging their houses and seeing if anybody needed any help to get out or to get to their loved ones."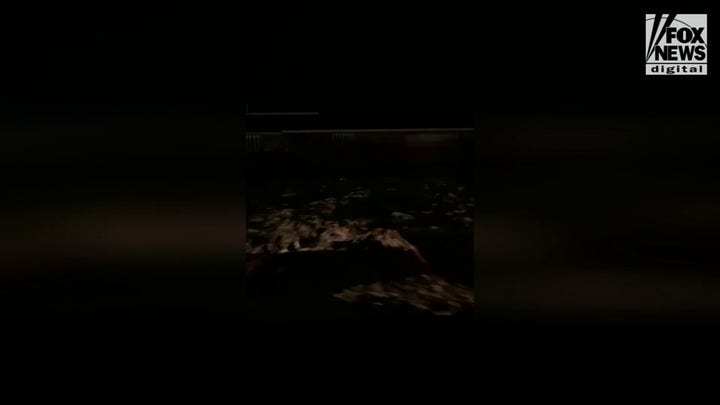 Video
According to Santa Cruz County, the storm caused at least $10 million in damages to roads and infrastructure. The county says the damage estimate could rise as they continue to assess damage.
Businesses in California have also suffered tremendously from the "atmospheric storm" and bomb cyclone with many businesses reporting extensive property damage.
BOMB CYCLONE, 'PINEAPPLE EXPRESS' TRACKER: LATEST DATA ON STORM'S PATH ACROSS CALIFORNIA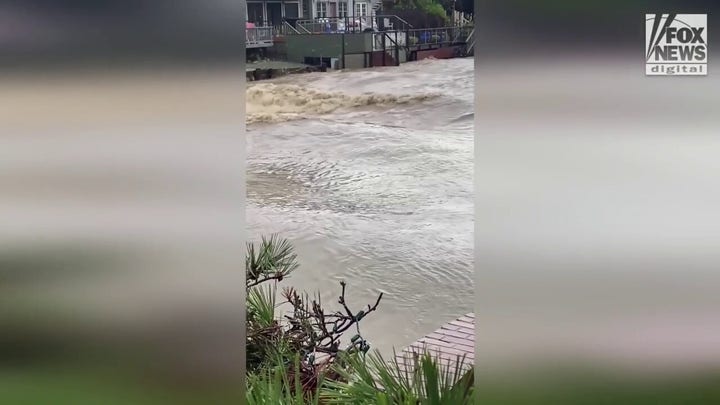 Video
"This has been a challenge for everybody; a bigger challenge for some than others. But we're all doing, I think, the best we can." Ted Burke, owner of Shadowbrook Restaurant in Capitola told Fox News Digital. "We will all recover from this. Coming storms don't last forever and the sun will shine again this summer."
Authorities have reported at least two weather-related deaths from the latest storm this week.
A tree crashed onto a home overnight killed a 1-year-old baby boy, and a 19-year-old woman died when her car skidded off a partially flooded road into a utility pole on Wednesday.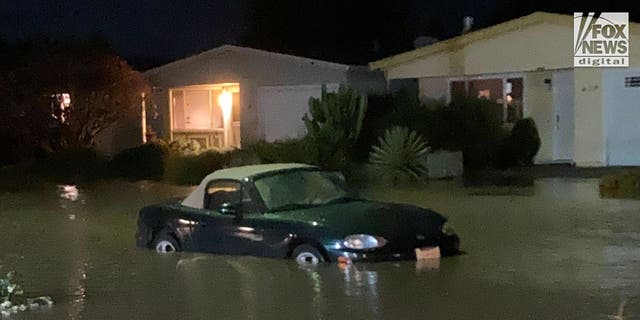 A home in a senior-designated residential community affected by recent 'bomb cyclone' flooding in Santa Cruz County.
(Watsonville City Councilman Casey Clark)
Over New Year's weekend, four other deaths were reported, with three flood victims found in or near their cars and an elderly man found dead under a fallen tree.
As many as 130,000 homes and businesses were without power on Thursday evening, according to Poweroutage.us.
CLICK HERE TO GET THE FOX NEWS APP
Sarah Rumpf is a Fox News Digital Production Assistant. You can reach her on Twitter at @rumpfsarahc