close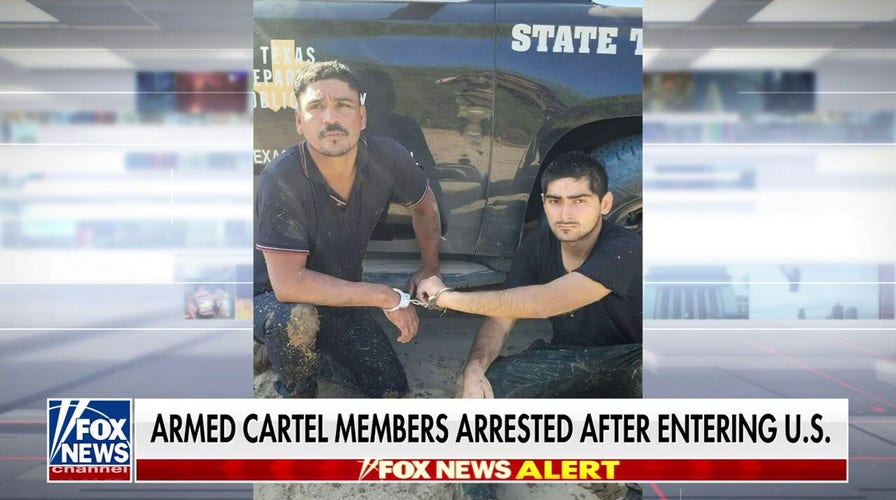 Video
Armed cartel members arrested after illegally entering US
Fox News' Bill Melugin reports live from Mission, Texas, on the arrest of two cartel gunmen who were carrying loaded rifles and magazines. 
What one neighbor described as a typical Friday morning in a small Houston suburb turned into a bloody murder scene over an alleged affair.
Police found a man's body wrapped in duct taped-secured plastic dumped inside a detached structure of a couple's home over the weekend.
The victim was identified as Francisco Romero, 32, who was reported missing by his concerned wife, Harris County Sheriff Ed Gonzalez said in a Facebook post.
Narciso Cruz Banos allegedly bound Romero's arms with straps and a belt and beat him to death with the stock end of a rifle and the grip of a handgun, according to the criminal complaint.
EXCLUSIVE: AUTHORITIES ARREST ARMED MEXICAN CARTEL MEMBERS WHO CAME ACROSS US BORDER WITH RIFLES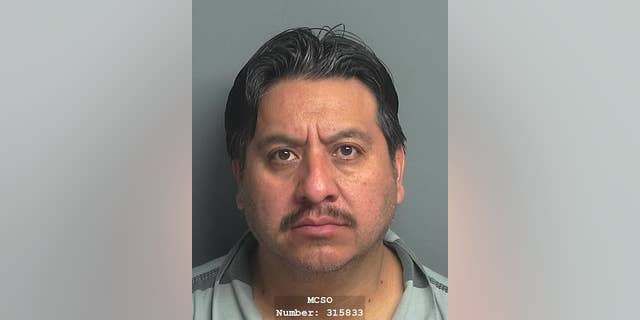 Narciso Cruz Banos, seen here in a 2020 mug shot for a DWI arrest, allegedly beat his coworker to death on Aug. 11, 2023, according to prosecutors and the Harris County Sheriff's Office. (Montgomery County Sheriff's Office)
Romero worked for Banos, who allegedly told Romero's wife that he pistol-whipped him because he was having an affair with his wife, Francisca Carrizales, who also faces charges in Romero's death, FOX 26 Houston reported, based on court documents.
After the "lengthy" beating on Friday, Banos and Carrizales called Romero's wife, told her that Romero left their home but did not take his truck, and she could pick it up Monday with his paycheck.
DEATH OF POTENTIAL WITNESS IN DOG-COLLAR CAPTIVITY CASE FUELS SERIAL KILLER SPECULATION
This aroused her suspicion, which prompted a call to the Harris County Sheriff's Office.
Before officers arrived, Banos and Carrizales allegedly ran errands while they believed Romero would leave, but they returned to find him dead, according to KHOU.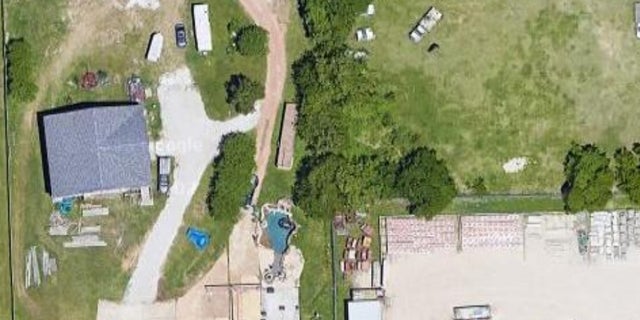 Harris County Sheriff investigators found Francisco Romero's body wrapped in plastic in a detached structure on Ezekiel Road in Tomball, Texas, according to court documents. (Google Street View)
The couple allegedly bound Romero in black plastic and dumped his body in what appears to be a shipping container on their property, Law and Crime reported.
"This is really scary for us," one neighbor who lives in the area told KHOU.
VIDEO SHOWS 1982 TYLENOL MURDERS SUSPECT RELAXED AS HE CALLS COPS 'STUPID' FOR MISSING 'BIG BLUNDER'
The neighbor, who was not named, said she did not know the couple or Romero, but nothing seemed out of the ordinary for a Friday morning when she went by their house.
"They were just outside with the horses on Friday … so it's just really a normal neighborhood to us, so it's scary," she told the local news outlet.
READ CRIMINAL COMPLAINT
The couple has lived in the Houston area for about 30 years with their two kids, even though the couple are illegal immigrants and run an electrical business, KHOU reported.
Banos is listed as the owner, and his wife is the secretary.
Banos was charged with murder, aggravated kidnapping and tampering with a corpse.
Carrizales was charged with aggravated kidnapping and tampering with a corpse.
CLICK HERE TO GET THE FOX NEWS APP
The total bond was set at $600,000 for Banos and at $500,000 for Carrizales. Banos was also placed under house arrest and the couple may not have contact with each other.
Banos was arrested in 2006 for aggravated assault, which he pleaded down to unlawful carrying of a weapon, and has a 2021 DWI conviction, according to KHOU.
Chris Eberhart is a crime and US news reporter for Fox News Digital. Email tips to [email protected] or on Twitter @ChrisEberhart48.