close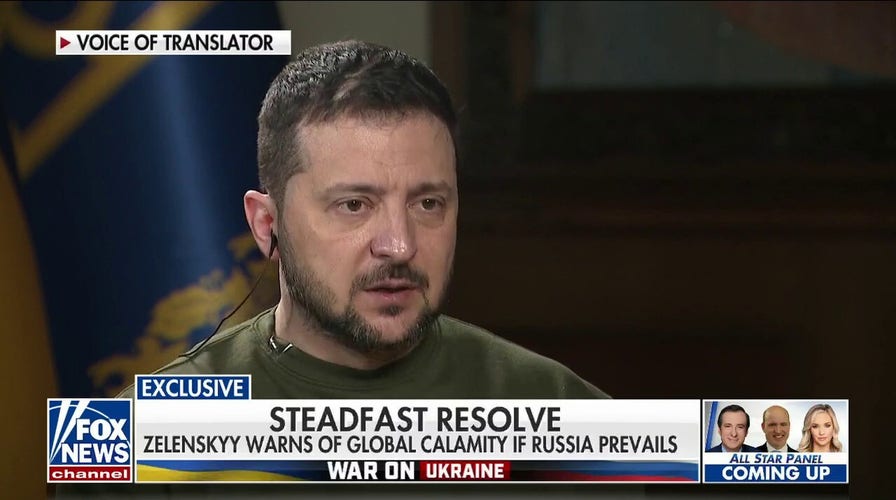 Video
Zelenskyy: If Ukraine falls, it would be the start of World War 3
Ukrainian President Zelenskyy sits down with Fox News correspondent Trey Yingst to discuss the war on 'Special Report.'
American volunteer and former U.S. Marine Pete Reed was killed in Eastern Ukraine on Thursday, according to his family.
"He was the good kind of crazy," his brother Chandler Reed told Fox News. "He put himself selflessly in danger all the time to help other people."
Reed was working for Global Outreach Doctors in the city of Bakhmut, where his ambulance was struck by incoming Russian fire, relatives said.
Global Outreach Doctors listed Reed as the "Ukraine Country Director" on the organization's website.
UKRAINE WILL POTENTIALLY RECEIVE OLD LEOPARD 1 BATTLE TANKS FROM GERMAN DEFENSE INDUSTRY STOCKS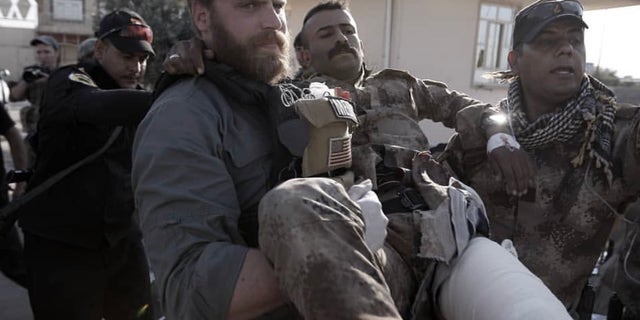 Pete Reed, left, helping in Ukraine.
(Instagram)
Reed was also the co-founder and executive director of a separate organization called Global Response Medicine, aimed at helping people in conflict zones.
FOX NEWS POLL: BIPARTISAN SUPPORT FOR SENDING FUNDING, WEAPONS TO UKRAINE
A decorated Marine, Reed served two tours in Afghanistan before leading a medical team for the Kurdish Peshmerga forces as they liberated Mosul, Iraq from ISIS.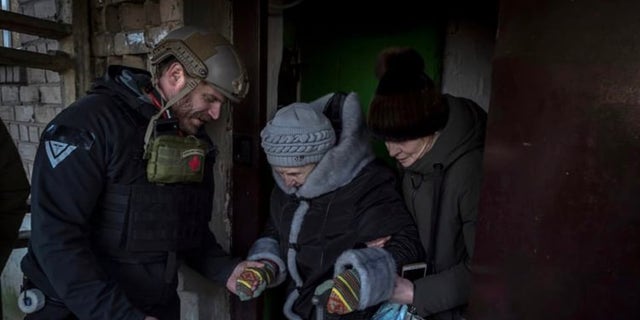 Volunteers help in Ukraine.
(Instagram)
Ukrainian President Volodymyr Zelenskyy established the International Legion shortly after the conflict started, drawing some 20,000 volunteers from 52 countries in the first week, according to Time magazine.
NORWAY'S PRIME MINISTER JONAS GAHR STORE SAYS THE OIL-RICH NATION WILL BECOME ONE OF UKRAINE'S TOP DONORS
The U.S. has discouraged Americans from fighting in Ukraine, citing concerns that Russian forces have held them hostage, but at least 6,000 people contacted the Ukrainian embassy in Washington in the early phase of the war to find out how to volunteer.
CLICK HERE TO GET THE FOX NEWS APP
Reed would be the seventh American killed in Ukraine since Russia invaded the country in February 2022. U.S. officials only two weeks ago identified Daniel W. Swift, a former Navy SEAL who went AWOL in 2019, as the sixth former serviceman who died after suffering from wounds sustained in combat in Dnipro, VOA News reported.
Trey Yingst currently serves as a foreign correspondent for FOX News Channel (FNC). He joined the network in August 2018.