close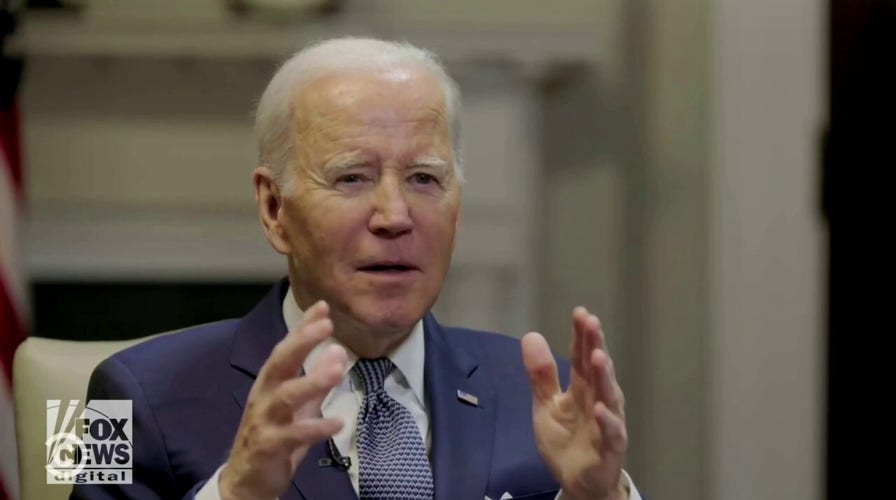 Video
Biden warns climate change 'damning' entire generation: 'Mother Nature let her wrath be seen'
President Biden said young people motivated him to act on climate change describing their future in dire terms on 'The Daily Show.'
A young Dutch political party seeking to push back on the government's climate agenda achieved a stunning victory Wednesday as it won the most seats for a single party in the Dutch Senate.
"This isn't normal, but actually it is! It's all normal citizens who voted," party leader Caroline van der Plas said. "But today people have shown they can't stay at home any longer. We won't be ignored anymore."
The Farmer-Citizen Movement Party, known as BoerBurgerBeweging (BBB) in Dutch, built its victory on the back of protests against the government's environmental policies, which aim to slash nitrogen emissions by dramatically cutting back on livestock numbers and buying out thousands of farms. Nitrate and ammonia pollution significantly impacts biodiversity, particularly air and water quality.
The party appears on course to take 15 of the 75 Senate seats – more seats than Prime Minister Mark Rutte's conservative VVD party – with almost 20% of the vote, according to the BBC. Rutte built his victory on the back of a four-party coalition, which will now control 24 seats overall.
POLAND PLANS TO SEND MIG-29 FIGHTER JETS TO UKRAINE FOLLOWING URGENT REQUESTS FROM THE WAR-TORN COUNTRY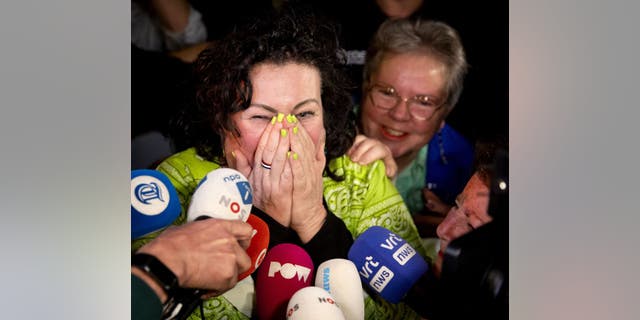 BBB leader Caroline van der Plas speaks while following results during an election evening event after voting in the Netherlands' Provincial Council elections in Bathmen on March 15, 2023. (Sem van der Wal/ANP/AFP via Getty Images)
"Now is the time to take citizens seriously. I am open to talks with everybody. We are ready," she added.
Around 57.5% of voters turned out for the election, marking the greatest turnout in years.
Voters argue that the government's approach does not support the farmers, and the government's plan is "not good" for them as it stands.
AUSTRIAN POLICE ISSUE TERROR THREAT WARNING FOR SYRIAN INSTITUTIONS IN VIENNA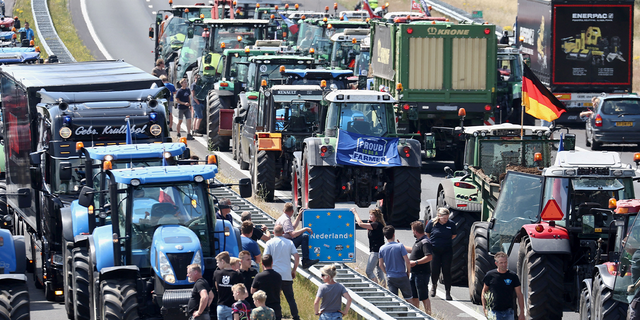 Farmers gather with their vehicles next to a Netherlands/Germany border sign on the A1 Highway, near Rijssen on June 29, 2022, during a protest against the Dutch Government's nitrogen plans,  (Photo by VINCENT JANNINK/ANP/AFP via Getty Images)
However, the other big winner on the night was the Greens and center-left Labor Party coalition, an environmentally-focused group that argued that climate problems will not just go away. The left-leaning coalition also won 15 seats, tying BBB.
The results mainly indicate that Rutte's remaining time in office may prove difficult as he faces a challenge to push through any legislation that needs Senate support.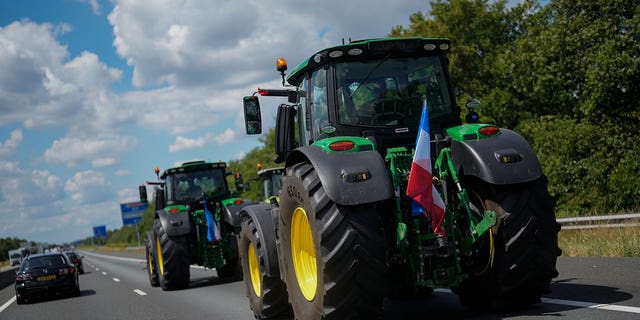 Demonstrating farmers slow down traffic on a motorway near Venlo, Netherlands, Monday, July 4, 2022. Dutch farmers angry at government plans to slash emissions used tractors and trucks Monday to blockade supermarket distribution centers, the latest actions in a summer of discontent in the country's lucrative agricultural sector.  (AP Photo/Thibault Camus)
Rutte congratulated BBB, saying party leader van der Plas "looks like a big winner tonight," but he stressed that his coalition remains the majority power in the Senate.
THOUSANDS OF HUNGARIAN STUDENTS, TEACHERS MARCH TO DEMAND EDUCATIONAL REFORMS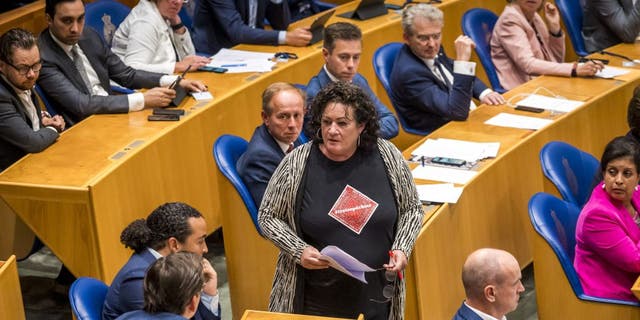 Party leader Caroline van der Plas of the BoerBurgerBeweging attends the weekly question time and the votes in the House of Representatives in The Hague, on June 28, 2022. (Photo by LEX VAN LIESHOUT/ANP/AFP via Getty Images)
In a comment to the Associated Press, Rutte downplayed the impact BBB's victory might have on immediate proceedings in government.
CLICK HERE TO GET THE FOX NEWS APP
"I really think it's elections for the provinces and water authorities," Rutte said. "And of course also for the Senate, so in that sense, there is also something of national policy in it, but I would be careful about drawing very big conclusions from such a result."
Reuters and the Associated Press contributed to this report.
Peter Aitken is a Fox News Digital reporter with a focus on national and global news.