close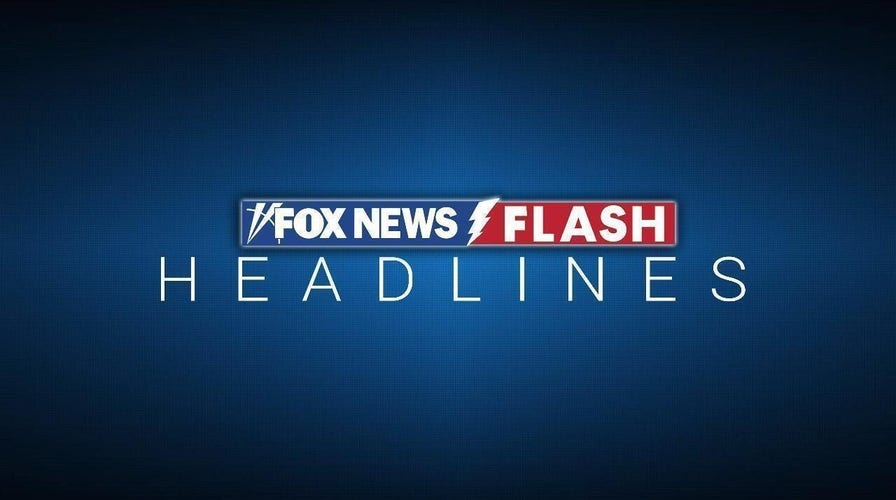 Video
Fox News Flash top headlines for November 15
Fox News Flash top headlines are here. Check out what's clicking on Foxnews.com.
Ethnic rebels fighting Burma's military junta claimed Wednesday that an entire army battalion surrendered to their fighters.
The Three Brotherhood Alliance, comprised of three different ethnic groups, has made significant progress against Naypyidaw in recent weeks, with 127 soldiers from the infantry battalion folding to rebel forces Sunday in Shan state.
Burma has been subject to military rule since a February 2021 coup successfully ousted democratically-elected State Counselor Aung San Suu Kyi.
A Burmese army battalion based near the Chinese border surrendered to an alliance of ethnic armed groups that launched a surprise offensive last month against the military, a spokesperson for one of the groups said Wednesday.
The surrender on Sunday of 261 people — 127 soldiers and 134 family members — from the infantry battalion in northeastern Shan state appears to be the biggest by regular army forces since widespread armed conflict in Burma broke out in 2021 following the military's seizure of power from the elected government of Aung San Suu Kyi in February that year.
The alliance expects to soon capture Laukkaing, the area's major city, the spokesperson said.
ETHNIC REBELS DEAL ANOTHER BLOW TO BURMESE MILITARY JUNTA WITH ATTACKS IN COUNTRY'S WEST
The surrender — which has not been announced by the military government and could not be independently confirmed by The Associated Press — came two weeks after the Arakan Army, the Myanmar National Democratic Alliance Army and the Ta'ang National Liberation Army, calling themselves the Three Brotherhood Alliance, launched a coordinated offensive on Oct. 27.
The alliance has claimed widespread victories, and the military government made a rare acknowledgement on Nov. 2 that it had lost control of three towns. One is a major border crossing for trade with China.
The offensive in the northern part of Shan state was seen as a significant challenge for the army, which has struggled to contain a nationwide uprising by members of the Peoples' Defense Force, a pro-democracy armed group established after the 2021 army takeover. The various PDF groups that operate around the country have joined forces with well-organized, battle-hardened ethnic armed groups — including those in the Three Brotherhood Alliance — that have been fighting Burma's central government for greater autonomy for decades.
The military government faced another challenge on Monday when the Arakan Army launched surprise attacks on military targets in five townships in Burma's western Rakhine state. A yearlong cease-fire had previously been declared in the state between the military government and the Arakan Army.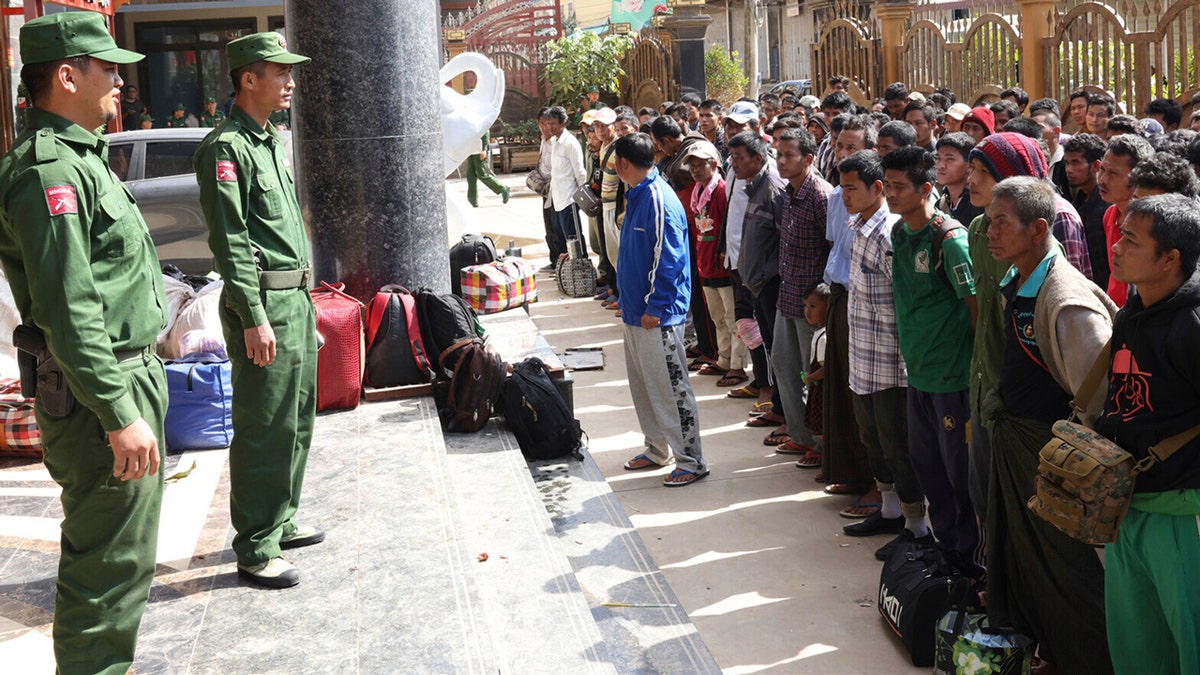 Myanmar National Democratic Alliance Army address soldiers and family members who surrendered to them in Shan state, Burma, Tuesday, Nov. 14, 2023 (The Kokang online media via AP)
The U.N. humanitarian office in a situation report on Wednesday said in addition to the attacks in Rakhine, fighting has spread to areas in Burma's northwest and southeast. It said there was active combat in Loikaw, the capital of the eastern state of Kayah, which resistance forces are trying to seize. The U.N agency said the city has been bombed by the military, causing civilian casualties.
"In northern Shan alone, fighting continues to rage in at least 10 townships, leading to a surge in civilian casualties, with 43 fatalities and 71 injuries reported," it said, adding that the number of new internally displaced people since the recent fighting began has climbed to 60,000.
Le Kyar Wai, a spokesperson for the Myanmar National Democratic Alliance Army, told the AP that each soldier who surrendered in Shan state, including the commander, was awarded 1 million kyat (about $480) and family members were each given 100,000 kyat ($48).
"We give medical treatment to the injured. We delivered them safely to their desired destination," Le Kyar Wai said, adding that the alliance groups planned to launch an operation soon to seize Laukkaing after they surrounded the city.
Laukkaing is known for hosting major organized criminal enterprises including cyberscam operations controlled by Chinese investors in cooperation with local Burmese warlords.
BURMESE MILITARY JUNTA PROMISES RETALIATION AGAINST REBEL FORCES THAT SEIZED CHINESE BORDER TOWNS
The Chinese government in recent weeks has pushed a crackdown on these operations, and thousands of people involved have been repatriated to China. Many employed were tricked into working and then held against their will.
The Three Brotherhood Alliance has announced that a goal of its Oct. 27 offensive was to crack down on the scam operations. Le Kyar Wai said the alliance would rescue those held by the scam centers, arrest the people behind the operations and transfer them to relevant authorities.
The soldiers who surrendered were not the first to lay down their weapons to the alliance groups in Shan state. On Oct. 30, 41 soldiers from another infantry battalion based in nearby Kunlong township surrendered.
CLICK HERE TO GET THE FOX NEWS APP
Since the offensive began last month, soldiers and police have also surrendered in Karen, Kayah, Rakhine and Chin states and Sagaing region, according to ethnic armed groups and independent local media.