close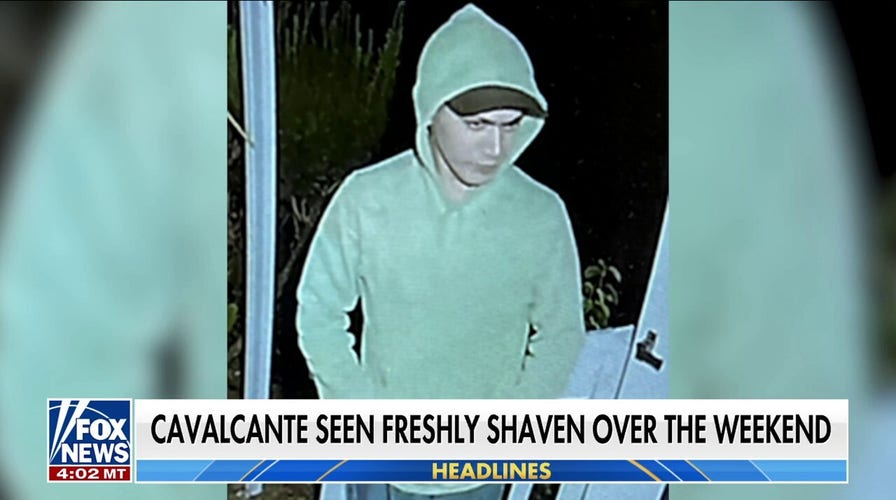 Video
Escaped Pennsylvania killer armed with stolen rifle after breaking into home
Fox News' Brooke Singman provides the latest details on the search for Danelo Cavalcante.
Police in Pennsylvania say that convicted killer Danelo Cavalcante was shot at when he stole a gun from a homeowner late Monday night.
Cavalcante escaped from the Chester County Prison the morning of Aug. 31, and the U.S. Marshals Service says he's also wanted for a homicide in Brazil. Cavalcante was convicted of murdering his ex-girlfriend in 2021 and sentenced to life in prison.
A Pennsylvania State Police source told Fox News late Monday night that a homeowner shot at Cavalcante as he was trying to steal a rifle.
FOX 29 Philadelphia later reported that the homeowner fired seven times at the prison escapee after the .22 caliber rifle was stolen. Police say the rifle has a scope and flashlight mounted on top.
PENNSYLVANIA POLICE PROVIDE NEW INFO AMID MANHUNT FOR FUGITIVE DANELO CAVALCANTE: 'HE IS ARMED'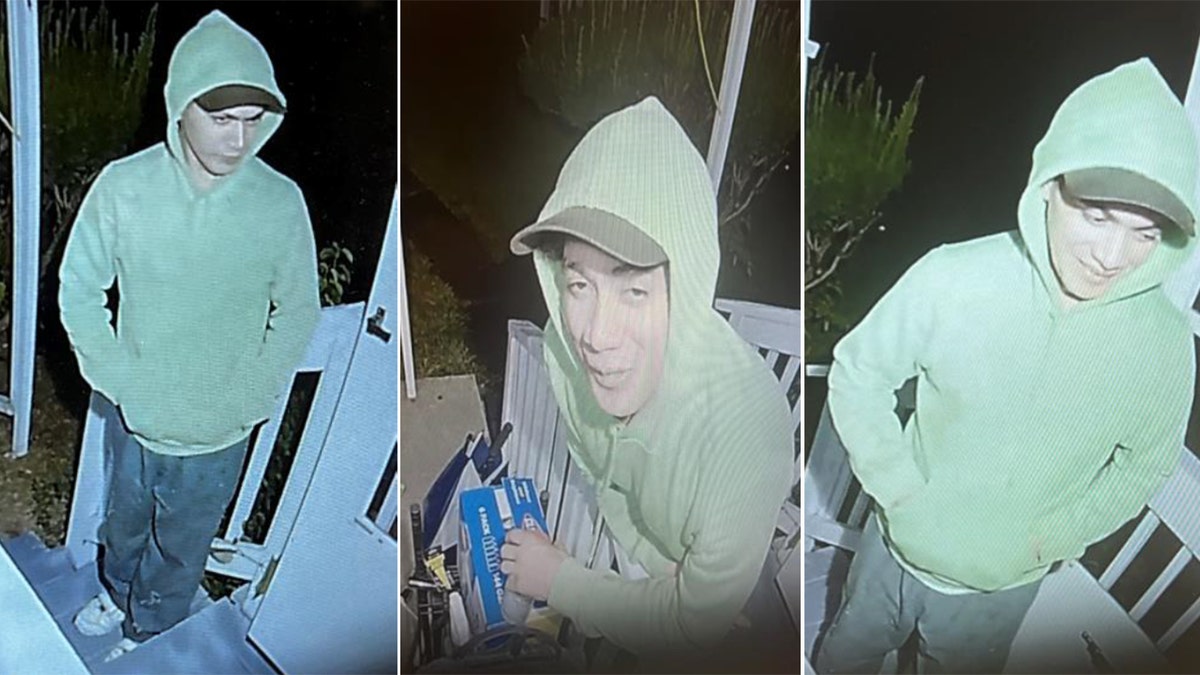 Danelo Cavalcante, an escaped convicted killer, was spotted near Phoenixville, Pennsylvania, on Saturday night. Police say Cavalcante is now clean-shaven and operating a stolen white Ford Transit. (Pennsylvania State Police)
Authorities say they have no reason to believe Cavalcante was injured in the shooting. The escapee entered the home in East Nantmeal Township at 10:10 p.m.
At the time, officials say the garage door was open and describe Cavalcante's actions as a "crime of opportunity."
"He is armed. Residents in the area are asked to lock all doors and windows, secure vehicles, and remain indoors. Do not approach. Call 911 if seen," Pennsylvania State Police said on social media.
Cavalcante is described as shirtless and wearing blue pants. Officials say that he is being considered armed and "extremely dangerous."
A Pennsylvania resident in the area where Cavalcante is believed to be on the run told Fox News Digital that their kids aren't allowed to go outside because of the active search.
"Absolutely won't let the kids outside. Not literally just in the house all day. We live real close to the neighbors. So the only time they've been outside is just to literally go next door to just play with their friends for a little while," the resident said. "I've never seen such a police presence in my entire life…right at the house. I don't know how many police vehicles are literally right around the neighborhood. It's unbelievable. The police are diverting everybody down specific roads."
"The school district is completely shut down for the day and it's really just reminiscent of the pandemic basically, you know, everybody's just stuck in their homes," the resident added.
PENNSYLVANIA FUGITIVE DANELO CAVALCANTE APPEARS TO BE GETTING DESPERATE AS MANHUNT CONTINUES, POLICE SAY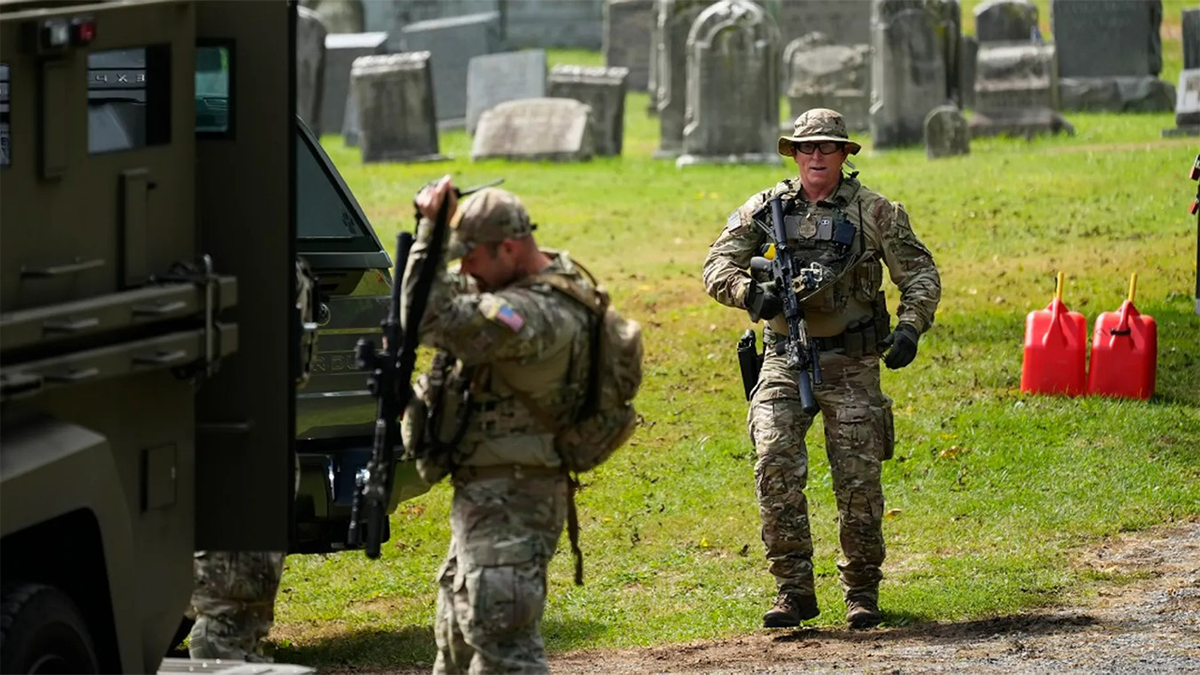 Law enforcement gather as they search for escaped convict Danelo Cavalcante in Glenmoore, Pa., Monday, Sept. 11, 2023. ((AP Photo/Matt Rourke))
Acting Warden of Chester County Prison Howard Holland released video of Cavalcante's escape from the prison on Aug. 31 during a press conference last week, which shows the convicted killer crab walking up a wall.
POLICE SECURING ZONE AROUND ESCAPED MURDERER AFTER HE WAS SPOTTED ON TRAILCAM AT PA BOTANICAL GARDEN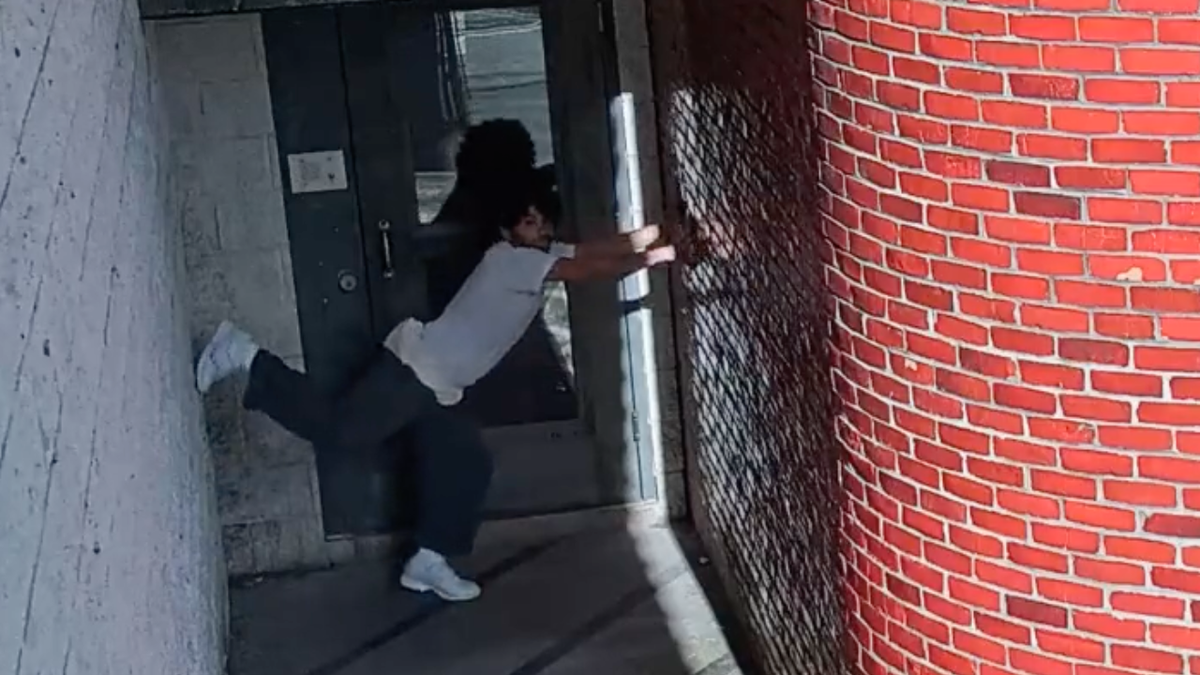 Acting Warden of Chester County Prison, Howard Holland released video of Cavalcante's escape from the prison during a Wednesday press conference, which shows the convicted killer crab walking up a wall. (Chester County DA)
On Aug. 31 at 8:33 a.m., Cavalcante is seen entering the exercise yard along with a block of inmates. At 8:51, he is seen crab-walking up a wall, where he goes on to push through razor wire, run across the roof, scale another fence and push through more razor wire before leaving the prison.
At 9:35 a.m., Cavalcante's block returns from the exercise yard, and officers notify central control of a missing inmate at 9:45 a.m.
CLICK TO GET THE FOX NEWS APP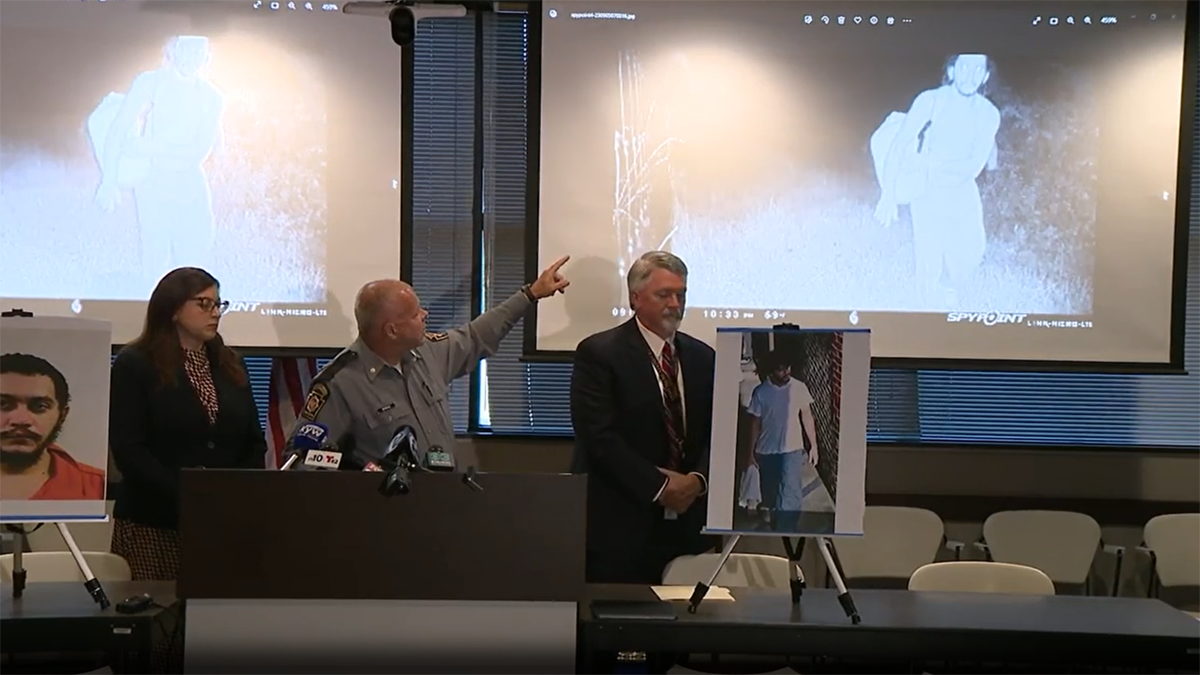 Police on Tuesday, Sept. 5, 2023, unveiled a new image of Danelo Souza Cavalcante, 34, a convicted murderer who escaped from prison in Chester County, Pennsylvania. (WPVI via APTN)
At 9:48 a.m., officers informed central control that Cavalcante was missing. The prison was locked down at 9:50 a.m., and Holland said the 911 center was notified.
Fox News' Stephen Sorace contributed to this report.
Adam Sabes is a writer for Fox News Digital. Story tips can be sent to [email protected] and on Twitter @asabes10.