close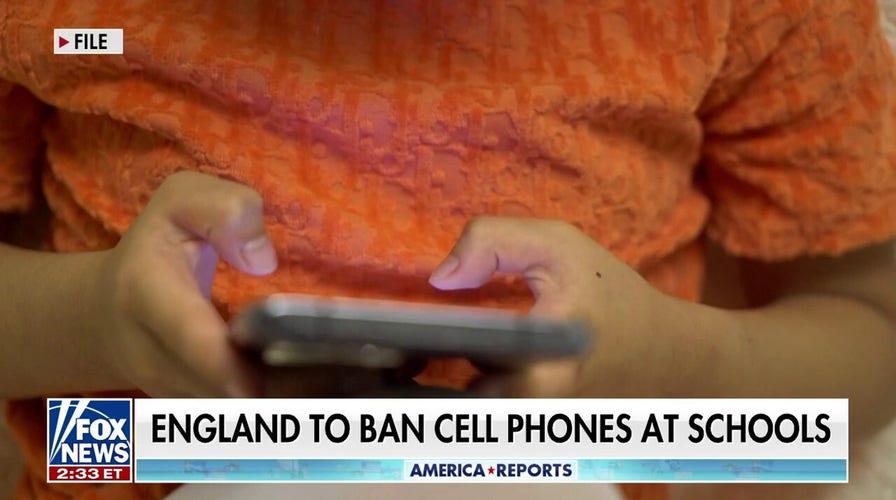 Video
England to ban phones in schools
FOX News' Alex Hogan reports on England's move to ban cell phone use in schools, including during recess, in response to distracted students and teachers as well as bullying.
The British government plans to publish new guidelines that advise schools to ban the use of cellphones during school hours, the minister for education announced Tuesday.
"This is a fantastic move forward for ensuring that students are able to work, learn and grow in a place free from the distracting influence of mobile phones," Tom Bennett, a behavior management adviser to the British Department for Education, said following the publication of guidelines, adding, "This is a positive and progressive step forward."
British Education Secretary Gillian Keegan on Tuesday announced the department's support for principals to ban cellphones in schools, even during "break times," in an effort to try and deal with "disruptive behavior and online bullying."
Keegan argued that the new measure will also serve to help boost attention during lessons – all part of the government's wider effort to raise school standards and increase performance across the board.
CALIFORNIA SCHOOL DISTRICT WILL BUILD $122 MILLION IN HOUSING FOR TEACHERS TO COMBAT STAFF SHORTAGES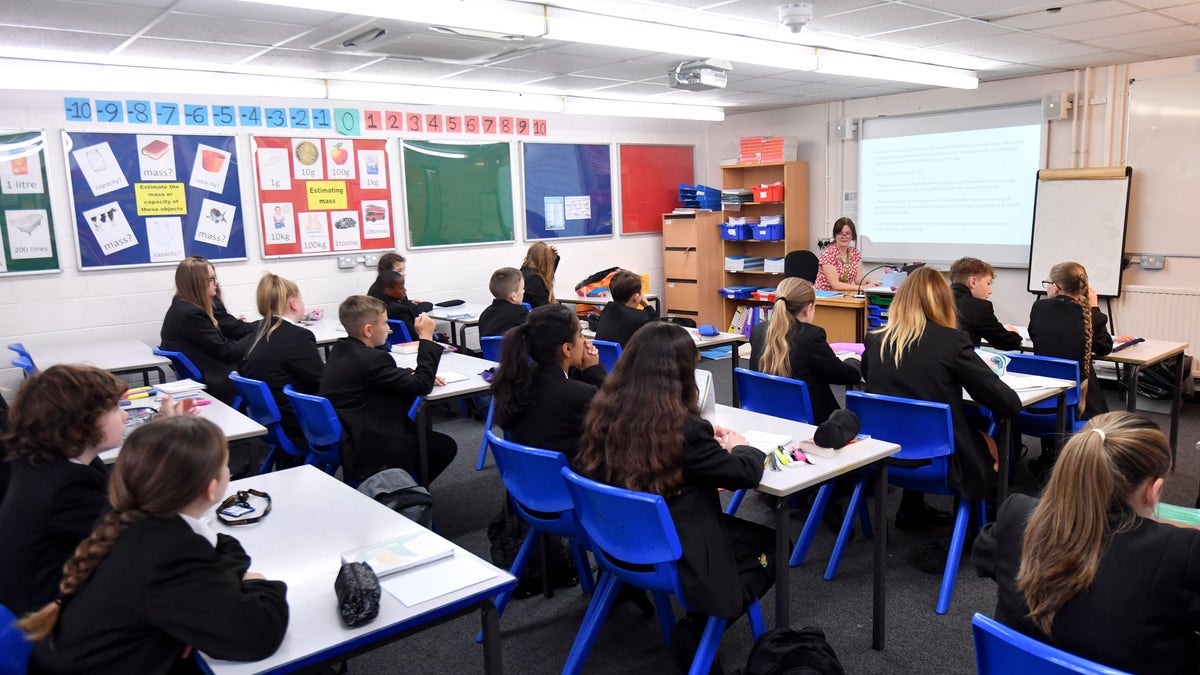 Pupils in the classroom at Copley Academy on Sept. 9, 2021, in Stalybridge, England. (Anthony Devlin/Getty Images)
The government's guidance is not legally binding – merely a suggestion and advisement on best practices for schools, as well as support. The department will issue clear guidelines and advisories "shortly" but did not clarify any timeline, the BBC reported. The measure would make exceptions for certain cases, such as needing a phone due to health issues.
Ireland grabbed headlines this summer as parents agreed to ban cellphone use for their children during school hours in their school district, creating a safety net for the schools to fall back on and utilize when dealing with students who insisted upon phone usage.
ORIGINAL 'TIGER MOM' SAYS SHE FEELS 'REGRET' ABOUT BEING TOO HARD ON HER KIDS, STILL BELIEVES IN EXCELLENCE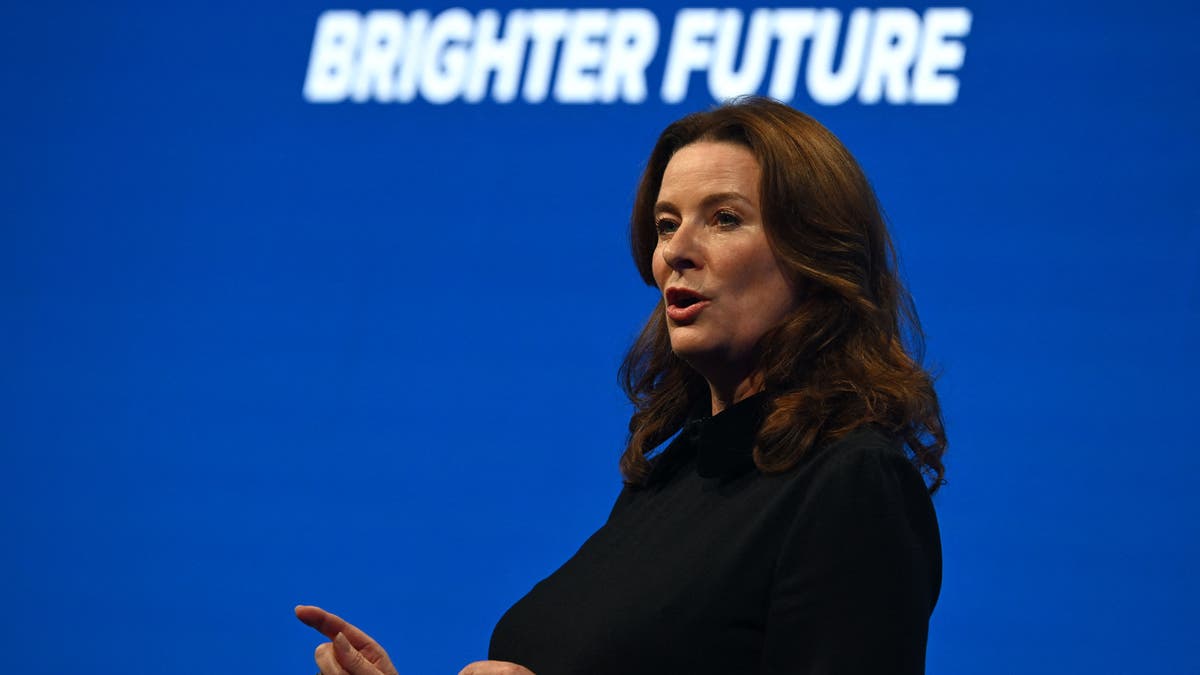 Britain's Education Secretary Gillian Keegan addresses the Conservative Party's annual conference in Manchester, England, on Oct. 2, 2023. (Justin Tallis/AFP via Getty Images)
In July Finland issued its own cellphone ban in schools in order to combat slumping exam results, following France's ban in 2018 and Italy's ban last December, The Telegraph reported.
The United Nations Education, Science and Culture Organization (UNESCO) in July issued a report that called for cellphone use only when it "supports learning outcomes." One study cited in the report found that students could take up to 20 minutes to refocus on lessons after they were distracted by cellphone use.
MICHICAN TEACHER GOING BACK TO WORK AFTER GETTING SMACKED IN HEAD WITH CHAIR THROWN BY STUDENT IN VIRAL VIDEO
Teenage boys and girls ignore each other while using their cellphones at school. (iStock)
The U.K. report also raised privacy concerns, with applications collecting user data "unnecessary for the applications to work" in an environment in which only 16% of countries "explicitly guarantee data privacy in education by law."
CLICK HERE TO GET THE FOX NEWS APP
"Schools that have already banned them report that students are safer, happier and able to focus far more than they were before – and it's popular with them too," Bennett explained, underscoring the value of the guidelines in reassuring school headmasters in their efforts to keep schools "mobile-free," the report stated.
Peter Aitken is a Fox News Digital reporter with a focus on national and global news.