close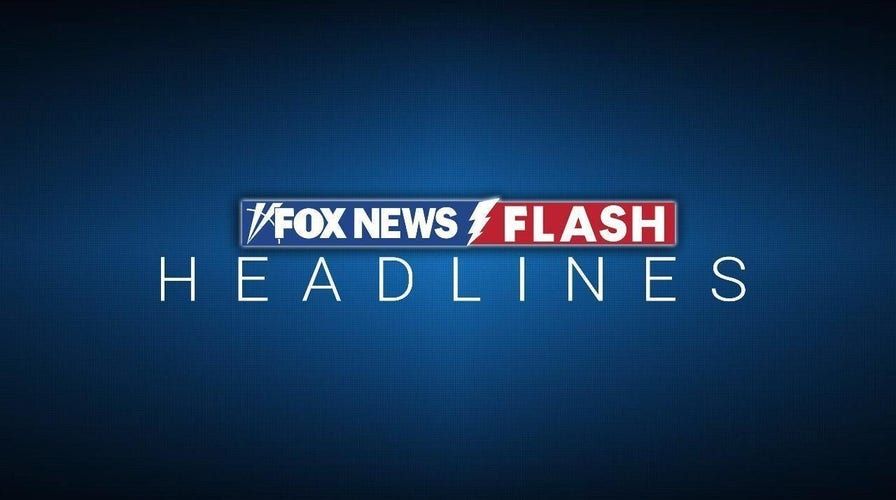 Video
Fox News Flash top headlines for May 17
Fox News Flash top headlines are here. Check out what's clicking on Foxnews.com.
The president of Ecuador dismissed the legislature Wednesday in a move that promised more turmoil around a conservative leader who has been unable to enact a business-friendly agenda as the South American country experiences an alarming rise in crime.
In disbanding the National Assembly, Guillermo Lasso made first use of the Ecuador presidency's nuclear option under the constitution in conflicts with the legislative branch. His first move was to push a package of tax cuts, but criticism was swift and an appeal to stop him was filed hours after he announced his decision in a televised message in which he accused lawmakers of focusing "on destabilizing the government."
"This is the best possible decision," he said after describing his move as a way to give Ecuadorians "the power to decide their future in the next elections."
ECUADORIAN CITY MAYOR CANDIDATE MURDERED BY ASSASSINS HOURS BEFORE WINNING ELECTION: REPORT
Armed soldiers then surrounded the National Assembly in the capital. Lasso had been locked in a showdown with legislators who wanted to impeach him for not stopping a deal between the state-owned oil transport company and a private tanker company, accusations he denies.
Hours later, the president of the National Electoral Council, Diana Atamaint, said that its office will set the date for the next elections in no more than seven days. She anticipated that Ecuadorians would go to the polls to elect a new president and a new Assembly in no more than 90 days.
Lasso's Wednesday decision prompted Ecuador's top military leader to warn that the armed forces would crack down on any violence.
The president appeared to have the support of the armed forces but faced opposition from Indigenous Ecuadorians. Protests by the powerful Confederation of Indigenous Nationalities have nearly paralyzed the country in recent years, and the group's leader appeared outraged.
Lasso "launched a cowardly self-coup with the help of the police and the armed forces, without citizen support," Leonidas Iza Salazar said.
Lasso can now govern for up to six months by decree under the oversight of Ecuador's Constitutional Court.
Lawmakers had accused Lasso of not having intervened to end a contract between the state-owned oil transport company and a private tanker company. They argued Lasso knew the contract was full of irregularities and would cost the state millions in losses.
During a legislative session Tuesday, Lasso noted that the contract predated his administration. He also said that the state-owned company experienced losses of $6 million a year before he took office, and that it has seen $180 million in profits under his watch, something he has rejected as untrue.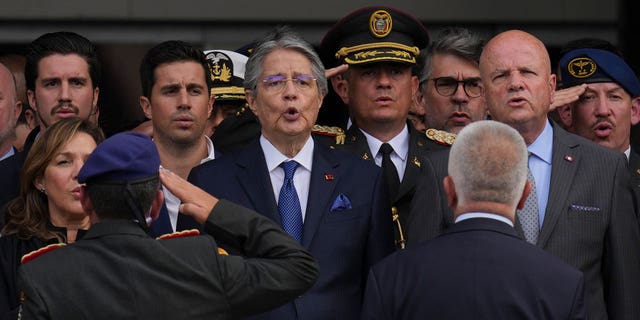 Ecuadorian President Guillermo Lasso has disbanded the nation's legislature following its attempt to remove him from office. (AP Photo/Dolores Ochoa)
Called the "crossed death" because it cuts short the mandate of both the assembly and the president, the option to disband the congress and temporarily rule by decree was established in Ecuador's constitution in 2008 as a means of avoiding protracted periods of political paralysis.
His move can be appealed to the Constitutional Court, which has traditionally taken a long time to resolve any petition it receives. The Social Christian Party, which supported impeachment proceedings, filed a petition Wednesday arguing that there are no grounds for the dissolution of the Assembly.
After Lasso announced his decision, the head of the Joint Command of the Armed Forces, Gen. Nelson Proaño, called on Ecuadorians to maintain respect for the law and warned against rupturing the constitutional order through violence.
If violence erupts, the armed forces and police "will act firmly," he said.
In neighboring Peru, conflicts between the opposition-led legislature and president also led to attempts to oust each other last year. Then-President Pedro Castillo tried to dissolve Congress and head off his own impeachment in December. Lawmakers quickly voted him out of power and law enforcement arrested him, which resulted in months of deadly protests carried out for the most part by Indigenous peoples and peasants.
The National Electoral Council now has seven days to call presidential and legislative elections, which must be held within 90 days. Those elected will finish the terms of Lasso and the lawmakers he ousted, which had been set to end in May 2025. Lasso can choose to run in the election.
Lasso, a former banker, was elected in 2021 and clashed from the start with a strong opposition in the 137-member National Assembly. He defended himself before Congress on Tuesday, insisting there was no proof or testimony of wrongdoing.
Dismissed Assemblywoman Paola Cabezas told the Ecuavisa television network that her party, which was a main force behind the impeachment process, "will abide by the decree."
"We will go home … This is an opportunity for us to get out of this crisis," she said.
COLOMBIAN GOVERNMENT, TOP COMMUNIST GUERRILLA GROUP RESUME PEACE TALKS IN CUBA
Lasso's governing powers are now limited. Constitutional attorney Ismael Quintana explained that the president can only address economic and administrative matters, and the Constitutional Court will have to approve his decisions.
Shortly after dissolving the Assembly, Lasso announced that he signed his first emergency decree, reducing taxes for hundreds of thousands of families.
Ecuador has experienced an increase in drug-related violence, including several massacres in prisons over the past two years. Kidnappings, extortion and petty crime are also on the rise, angering Ecuadorians across the country who feel the government has not done enough to stop this.
Will Freeman, fellow for Latin America studies at the Council on Foreign Relations, said mass protests are likely in the coming days.
"It's also hard to imagine Lasso is making this move without the tacit support of top brass in the military," he said. "In the past, protests have tended to turn destructive quickly — and security forces have also cracked down."
CLICK HERE TO GET THE FOX NEWS APP
The U.S. State Department in a statement said it supports "Ecuador's democratic institutions and processes" and urged "government institutions, civil society, and citizens to ensure democratic processes are carried out for the benefit" of Ecuadorians.