close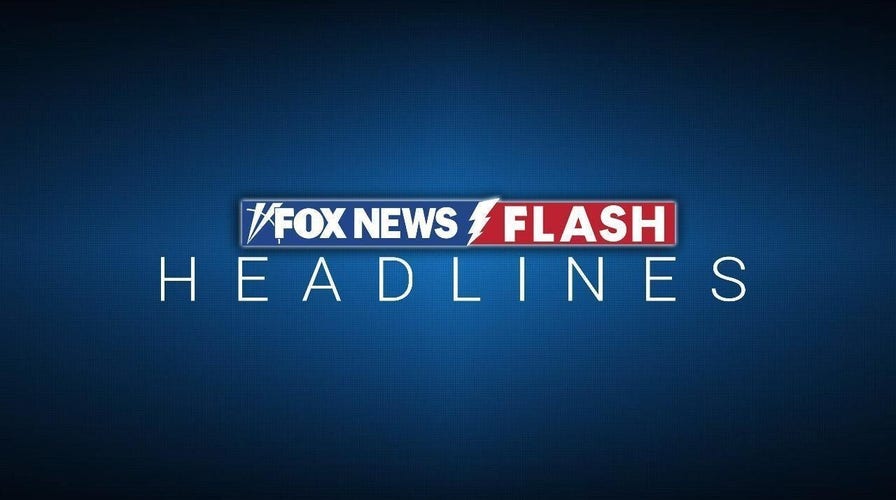 Video
Fox News Flash top headlines for February 7
Fox News Flash top headlines are here. Check out what's clicking on Foxnews.com.
A candidate for mayor in the Ecuadorian city of Puerto López who was murdered just hours ahead of polls opening has won the election, reports said Tuesday.
Omar Menéndez, 41, was a leftist candidate with the Citizen Revolution movement before he was shot dead Saturday by a gunman who burst into a room where Menéndez was with his campaign staff.
Police are still investigating the attack which also left a teenager dead, the BBC reported.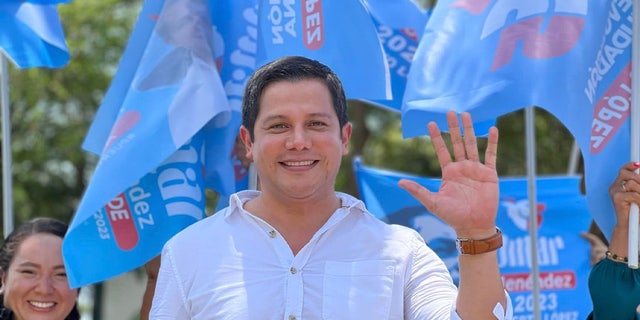 Equadorian mayoral candidate Omar Menéndez won his election following his murder. (Facebook/ Omar Menéndez mayoral campaign)
US ALLY ECUADOR FACES WORSENING CRISIS: GOVERNMENT COULD COLLAPSE
The motive behind the attack remains unclear, though it comes as violent drug-related crimes have spiked across the country.
Menéndez campaigned on making Puerto López safe for not only its citizens, but as a way to ramp up the local economy by ensuring security for tourism, sustainability, productivity and efficient governing in a plan he dubbed "Five all for Five," as the vote was held on Feb. 5.
"The country is bleeding to death. This is unprecedented," former President Rafael Correa and top official in the Citizen Revolution movement said according to local news outlet TeleSur. "Enough."
Menéndez's death was not the only apparent murder ahead of local elections this year, as mayoral candidate for the city of Salinas, Julio Cesar Farachio, was also shot dead last month.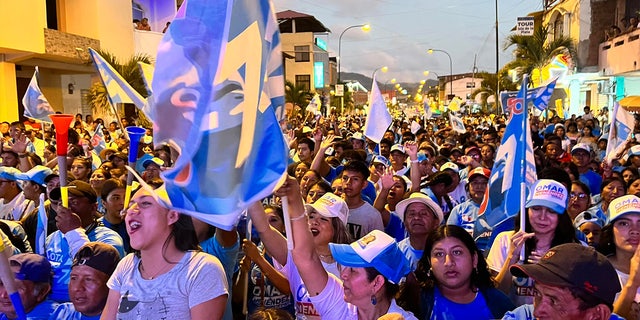 Supporters of Ecuadorian mayoral candidate Omar Menéndez take to the streets two days ahead of the election. (Facebook/Omar Menéndez mayoral campaign)
TOP COLOMBIAN DRUG KINGPIN PLEADS GUILTY IN US COURT
The suspect in Farachio's murder has been arrested and reportedly served out a pervious sentence for drug trafficking charges.
The suspects involved in Menéndez's shooting have not been apprehended after fleeing the scene on motorbikes.
According to the local news outlet, men dressed in black and donning hoods to cover their faces posted a video claiming responsibility for Menéndez's attack.
The alleged assailants said they were "vigilantes" who were removing people supposedly linked to drug trafficking in the region.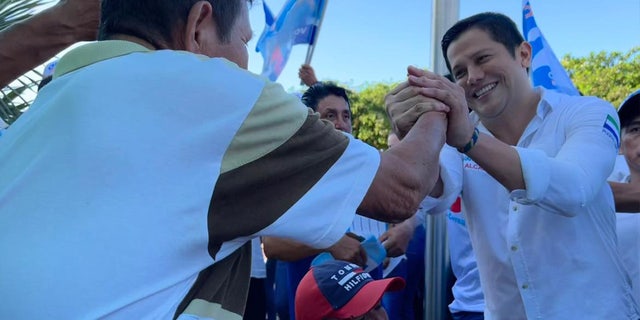 Mayoral candidate Omar Menéndez, right, with supporters in Ecuador wins election following his murder. (Photo: Facebook/Omar Menéndez mayoral campaign)
CLICK HERE TO GET THE FOX NEWS APP
Ecuadorian President Guillermo Lasso condemned the attacks though supporters of the Citizen Revolution movement called on him to do more to counter political violence.
"We cannot take this wave of violence anymore," the group said in a statement according to TeleSur. "Step aside, if you do not know how to govern or how to guarantee our lives."
Caitlin McFall is a Reporter at Fox News Digital covering Politics, U.S. and World news.