close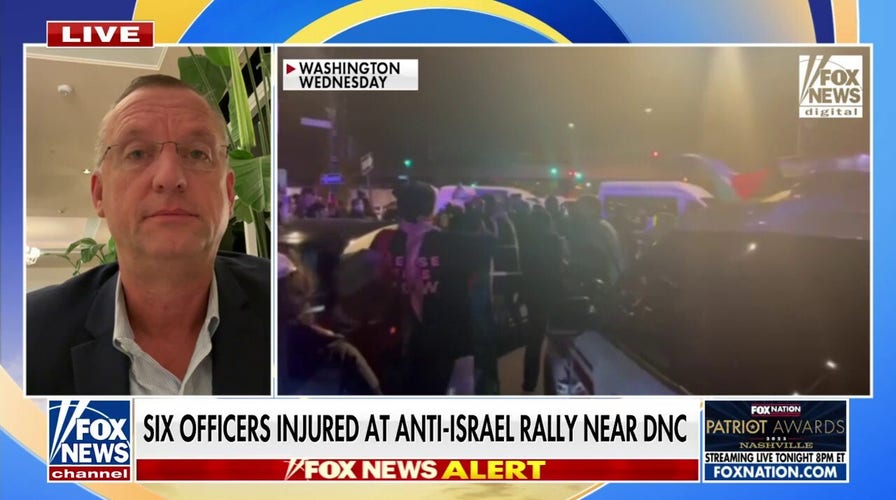 Video
Six police officers injured at anti-Israel rally near DNC
Former Georgia Rep. Doug Collins joined 'FOX & Friends First' to discuss an anti-Israel rally near the DNC and new polling indicating Trump is leading the GOP nomination by 48 points. 
A 53-year-old man reportedly has been arrested in Tokyo, Japan, on Thursday after driving his vehicle into a barrier outside the Israeli embassy there.
The crash – which police say was caused by a suspect belonging to a right-wing organization – left a police officer in his 20s with non-life-threatening injuries, according to Reuters.
Israel's ambassador to Japan Gilad Cohen wrote in a post on X that he was "shocked by the suspected vehicular ramming attack on a police officer on guard near the Israeli embassy in Tokyo.
"This matter is under investigation by the local police. I would like to express gratitude to the Japanese government and Tokyo Police for their commitment to ensuring our security," he added. "Wishing a speedy recovery to the injured police officer."
LIVE UPDATES: ISRAEL AT WAR WITH HAMAS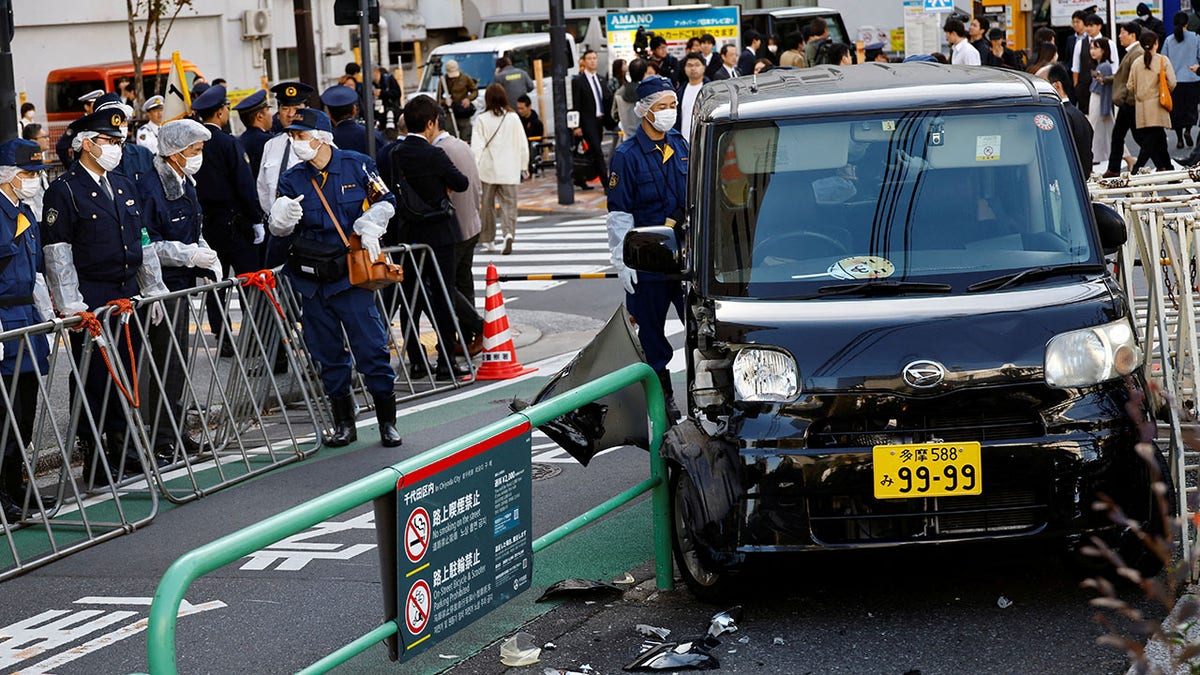 A view of the scene after a vehicle crashed into a barricade near the Israeli embassy in Tokyo, Japan, on Thursday, Nov. 16.    (Reuters/Kim Kyung-Hoon/TPX Images Of The Day)
Images taken from the scene showed a small van with its front passenger side mangled after striking the barrier.
The crash happened in an area near the embassy that has been the site of a few pro-Palestinian demonstrations in recent weeks, Reuters reports.
The news agency also cited residents as saying that police have increased security in the area since the onset of the Israel-Hamas war on Oct. 7.
ISRAELI EMBASSY WORKER STABBED IN CHINA BY FOREIGN NATIONAL, AUTHORITIES SAY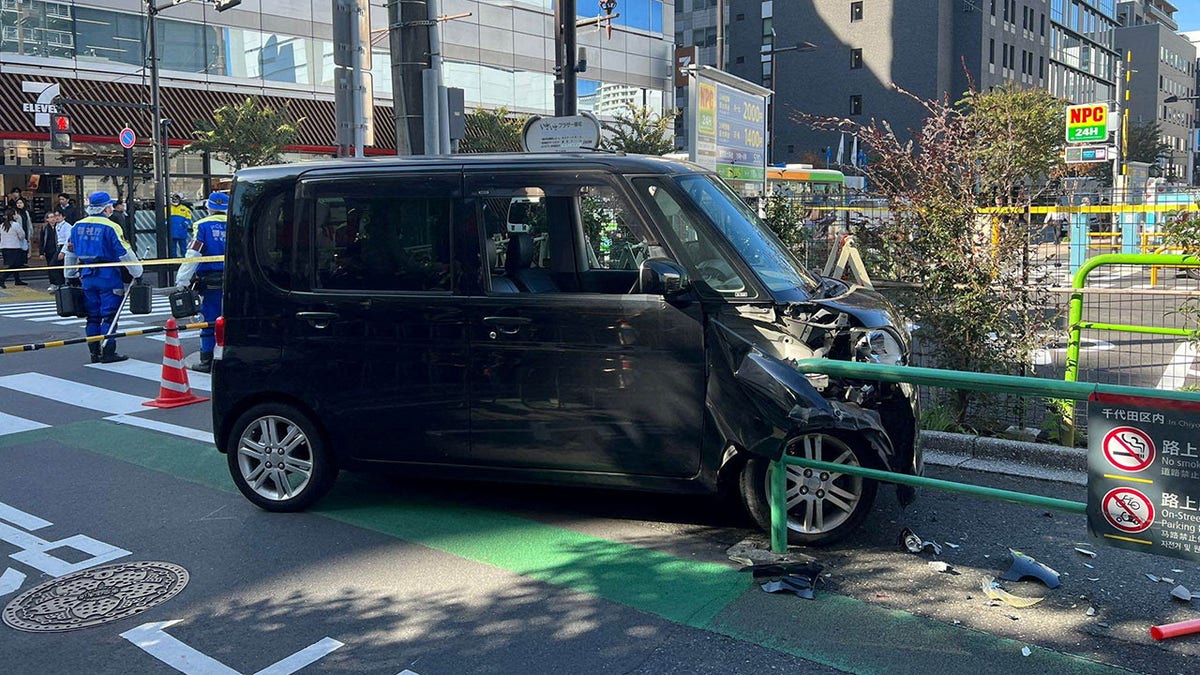 A view of the aftermath following the crash in Tokyo, Japan, on Thursday. (Reuters/Irene Wang/TPX Images Of The Day)
The crash comes about a month after an Israeli embassy employee was stabbed outside his workplace in China, according to Chinese and Israeli authorities.
The 50-year-old man, described as a family member of an Israeli diplomat, was attacked upon exiting the Beijing embassy on Oct. 13.
"The employee was transferred to hospital and he is in a stable condition," the Israeli government said in a statement.
Beijing police have arrested a suspect in the stabbing, whom they describe as a 53-year-old foreigner.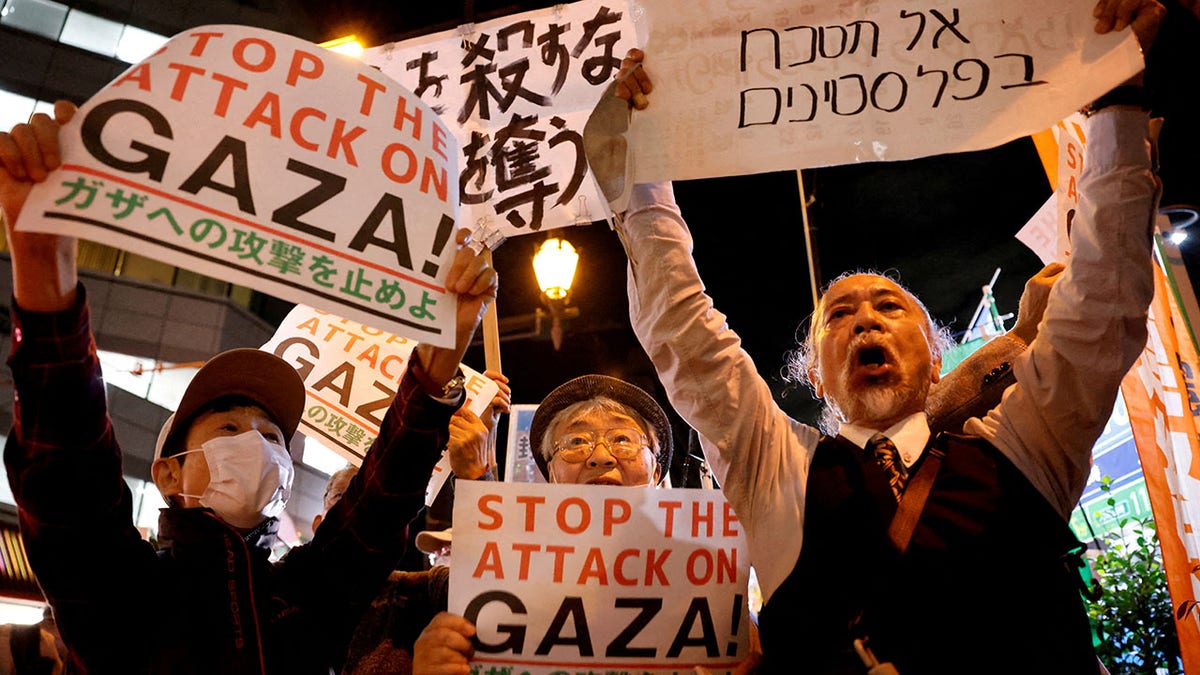 The incident happened in an area where there has been pro-Palestinian demonstrations in recent weeks, according to Reuters. In this image taken on Oct. 16, people are seen during a rally in Tokyo protesting Israel's military activity in the Gaza Strip. (Reuters/Issei Kato)
CLICK HERE TO GET THE FOX NEWS APP
The motive for that attack is unclear.
Fox News' Timothy H.J. Nerozzi contributed to this report.
Greg Norman is a reporter at Fox News Digital.