close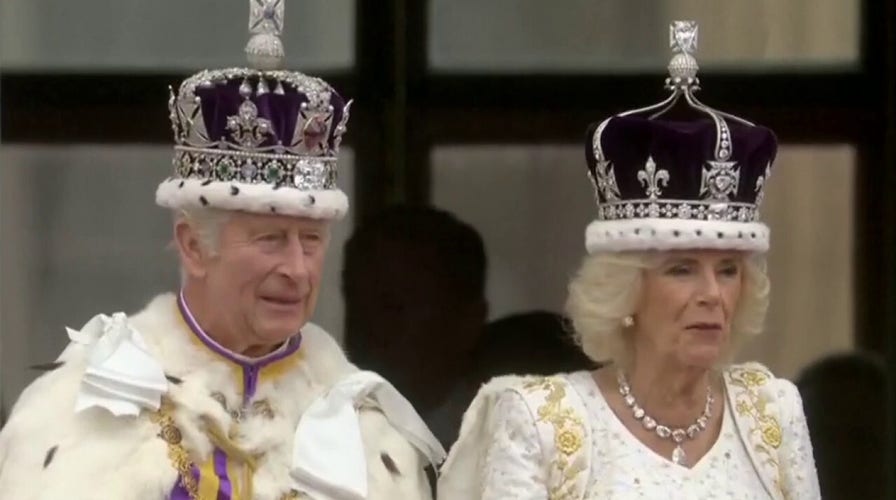 Video
Piers Morgan reacts to King Charles III's coronation: 'Birth of new stage' of monarchy
Piers Morgan comments on King Charles III's coronation and how 'excited' the British people are.
Dozens of people were arrested in London amid the coronation celebrations Saturday – a day when police said they would have a low tolerance and deal "robustly" with disrupters.
Some of the arrests included offenses like disrupting public order and conspiracy to cause a public nuisance, but some anti-monarchy protesters with the group Republic also found themselves in handcuffs following a demonstration at Trafalgar Square.
Republic's head Graham Smith was among those arrested, according to Reuters.
The arrests of peaceful protesters caused some alarm among human rights groups.
CORONATION OF KING CHARLES III: THE HISTORIC DAY IN PHOTOS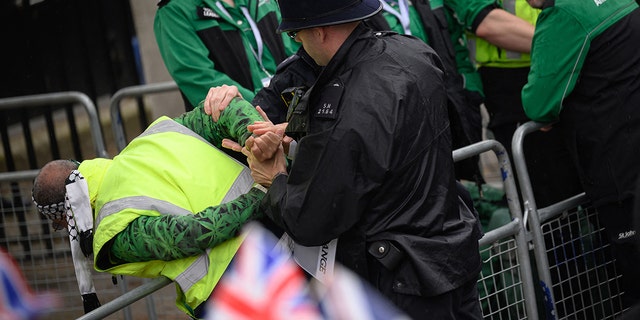 Protester arrested along King Charles III and Queen Camilla's coronation procession route.  (Loic Venance/AFP)
"This is something you would expect to see in Moscow, not London," Human Rights Watch UK director Yasmine Ahmed told BBC News.
Commander Karen Findlay defended the arrests.
"Protest is lawful and it can be disruptive," she said in a statement. "We have policed numerous protests without intervention in the build-up to the coronation, and during it."
She added it was their "duty" to have a "proportionate" response.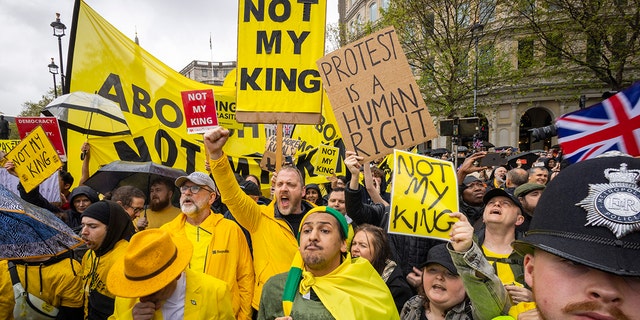 Protesters with the group Republic held up signs in Trafalgar Square that said "Not my king."  (Andrew Aitchison/In Pictures via Getty Images)
KING CHARLES FACES PROTESTERS HOLDING 'NOT MY KING' SIGNS AT EVENT
"We also have a duty to intervene when protest becomes criminal and may cause serious disruption This depends on the context. The coronation is a once in a generation event and that is a key consideration in our assessment. A protest involving large numbers has gone ahead today with police knowledge and no intervention."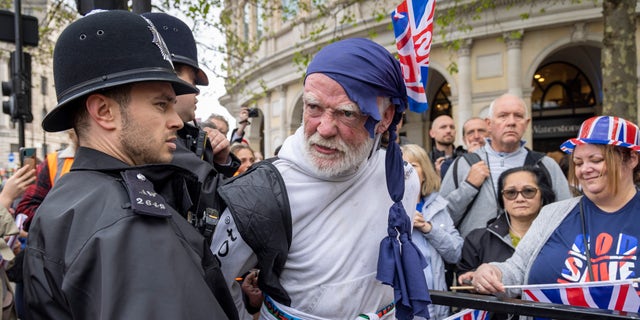 In all, 52 people were arrested, police said.  (Andrew Aitchison/In Pictures)
CLICK HERE TO GET THE FOX NEWS APP
In total, 52 people were arrested Saturday and all remain in custody, police said.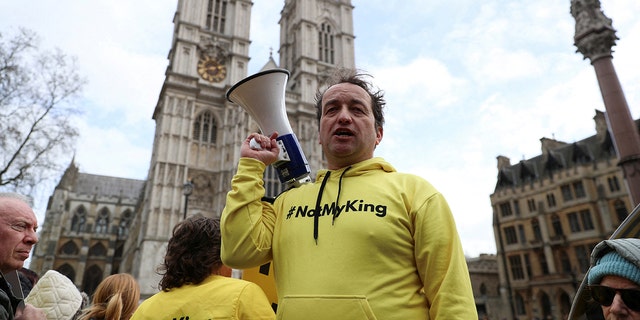 Republic leader Graham Smith was among those arrested.  (May James/File Photo)
King Charles III and Queen Camilla were officially crowned in a ceremony at London's Westminster Abbey Saturday morning that drew thousands to the area to see the king and queen riding to and from Buckingham Palace.
The Associated Press contributed to this report.