Dorothy Tristan, an actress who made her mark in Hollywood during the '70s with films like "End of the Road" (1970), "Klute" (1971) and "Scarecrow" (1973), has died. She was 88.
Her death was confirmed to Fox News Digital Wednesday by her husband, director John D. Hancock.
Tristan died Sunday at her home near La Porte, Indiana, following a 10-year battle with Alzheimer's disease, according to The Hollywood Reporter.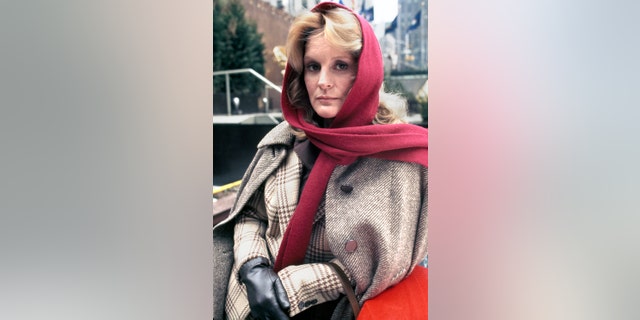 Dorothy Tristan's death was confirmed by her husband John D. Hancock to Fox News Digital. The star battled Alzheimer's disease.
(CBS via Getty Images)
"I was lucky," Hancock told Fox News Digital. "She was something. The infamously harsh critic John Simon said of her in The New York Times, 'Dorothy Tristan can make her face into a dozen different faces: beautiful, pain-riddled, childlike, wizened, otherworldly, furious, ethereal, earth-motherish — you name it. And even unnamable. Now, she is the prototypical dowdy faculty wife, now a blazing maenad unleashed on our libido, now a goddess shooting up high above any mere man in the immensity of her love and wrath.'
"Sounds scary, but that was in her work," Hancock added. "In life, she was a gentle soul and my sweet darling."
CAROLE COOK, LUCILLE BALL PROTÉGÉ, DEAD AT 98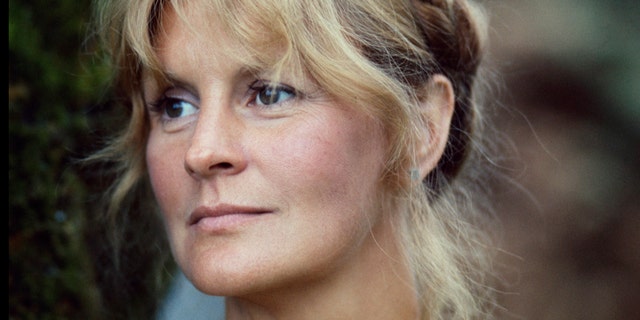 Dorothy Tristan made her mark during the '70s, appearing in numerous films and popular TV shows.
(Disney General Entertainment Content via Getty Images)
Tristan was born May 9, 1934, and raised in New York City, according to The Hollywood Reporter. She first got her start as a model who found herself on the covers of Life magazine and Vogue. She made her film debut in the cult classic "End of the Road." She went on to play Arlyn Page, a prostitute, opposite Oscar winner Jane Fonda in "Klute." She then starred as Coley, who entertains Gene Hackman and Al Pacino's characters in "Scarecrow."
CLICK HERE TO SIGN UP FOR THE ENTERTAINMENT NEWSLETTER
Tristan kept busy in Hollywood throughout the '70s with "Man on a Swing" (1974), "A Place Without Parents" (1974), "Swashbuckler" (1976) and "Rollercoaster" (1977). She also made guest appearances on hit TV shows such as "Gunsmoke," (1974), "Kojak" (1974), "The Incredible Hulk" (1977) and "The Waltons" (1979).
Her last on-screen appearance was "Down and Out in Beverly Hills" (1986) until "The Looking Glass" (2015). She worked behind the scenes alongside Hancock in films like "Prancer" (1989), "A Piece of Eden" (2000), "Suspended Animation" (2001) and "Girls of Summer" (2020).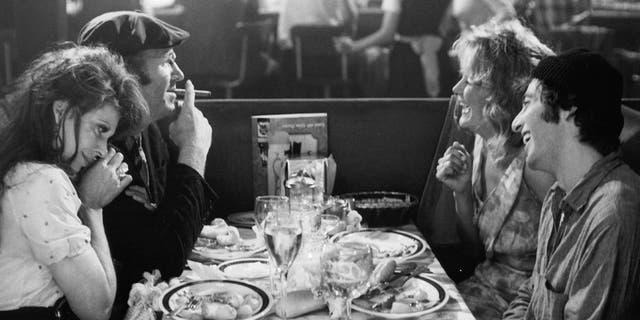 From left: Ann Wedgeworth, Gene Hackman, Dorothy Tristan and Al Pacino eat dinner in a scene from the 1973 film "Scarecrow."
(Warner Brothers/Getty Images)
Following her on-screen hiatus of nearly three decades, Tristan portrayed a woman who watches over her troubled 13-year-old granddaughter (Grace Tarnow) as she faces the early stages of Alzheimer's. Hancock directed "The Looking Glass" and set it in the couple's real-life Indiana home.
The outlet noted that Tristan struggled with remembering the words she'd written while filming. However, she improvised by using cue cards to recall her dialogue.
Tristan was first married to director Aram A. Avakian from 1957 until 1972. She said "I do" once more to Hancock in 1975. They were together until her death.
CINDY CRAWFORD, HELENA CHRISTENSEN AND ANNA WINTOUR LEAD TRIBUTES TO LATE SUPERMODEL TATJANA PATITZ
Tristan is survived by Hancock, as well as children Alex, a photojournalist, and Tristan, a musician; grandchildren Sebastian, Chloe and Aram; and great-grandson Elijah.