Attorney General Merrick Garland defended the Justice Department's investigations into President Biden and former President Trump over their handling of classified documents, saying Monday that his agency has "a set of norms and practices" that ensure neutrality.
"These mean, among other things, that we do not have different rules for Democrats or Republicans, different rules for the powerful and the powerless, different rules from the rich or the poor," Garland told reporters at the Justice Department.
"We apply the facts and the law in each case in a neutral, nonpartisan manner. That is what we always do and that is what we do in the matters you're referring to."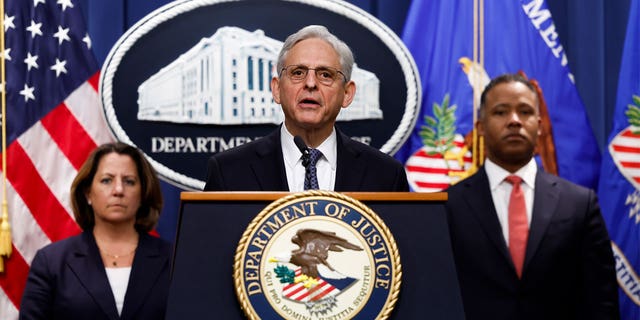 FILE PHOTO: U.S. Attorney General Merrick Garland delivers remarks at the U.S. Justice Department Building in Washington, DC. 
(Anna Moneymaker/Getty Images)
Garland appointed former U.S. attorney Robert Hur as special counsel earlier this month to investigate how classified documents ended up at Biden's home in Delaware and at the Penn Biden Center think tank.
ROBERT K. HUR, BIDEN SPECIAL COUNSEL, OVERSAW INDICTMENTS OF TOP BALTIMORE OFFICIALS
In November, Garland tapped Jack Smith, a former assistant U.S. attorney and chief to the DOJ's public integrity section, as special counsel to investigate Trump's handling of classified materials.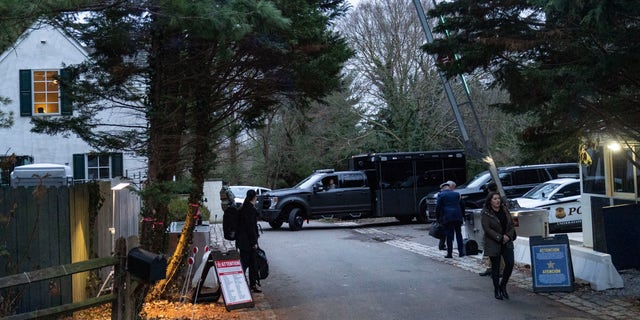 FILE – The access road to President Joe Biden's home in Wilmington, Del., is seen from the media van on Jan. 13, 2023. 
(AP Photo/Carolyn Kaster, File)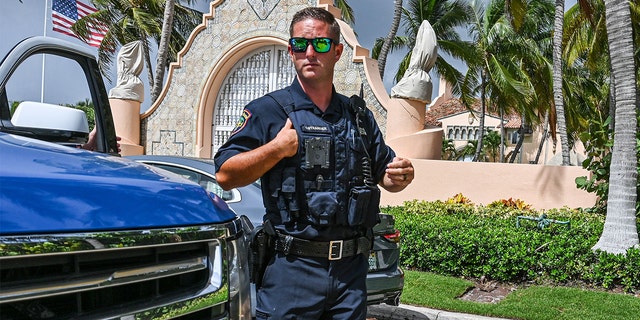 Local law enforcement officers are seen in front of the home of former President Donald Trump at Mar-A-Lago in Palm Beach, Florida on Aug. 9, 2022.
(GIORGIO VIERA/AFP via Getty Images)
CLICK HERE TO GET THE FOX NEWS APP
White House lawyer Richard Sauber said earlier this month the documents were "inadvertently misplaced" and that Biden has "cooperated closely with the Justice Department throughout its review."
Trump, meanwhile, has claimed that documents seized from Mar-A-Lago were declassified.