close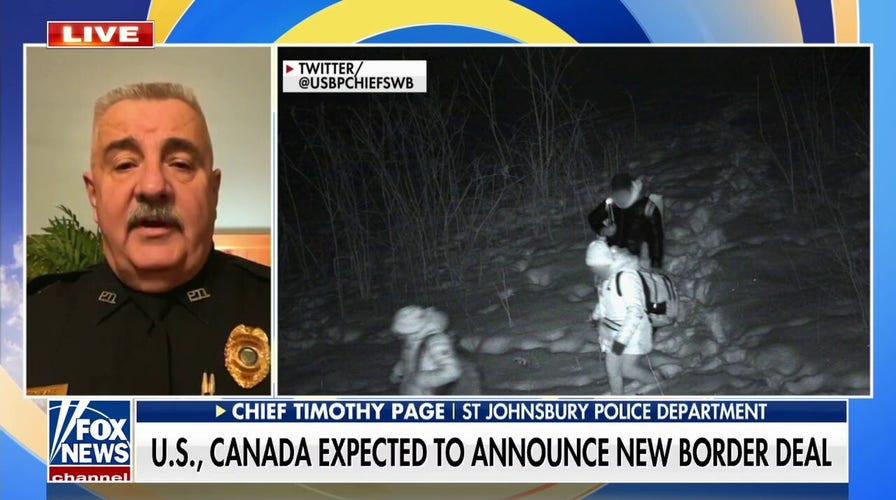 Video
U.S., Canada expected to announce new border deal after one sector saw an 846% increase in illegal crossings
St. Johnsbury Police Chief Timothy Page on how his small Vermont town has been dealing with migrants.
Four weeks of excavation work at a residential school in Canada reportedly failed to turn up evidence of mass unmarked burial sites, raising questions over the claims of widespread indigenous graves across the country.
Minegoziibe Anishinabe, an indigenous group also known as Pine Creek First Nation, has excavated 14 sites in the basement of a Catholic church near the former Pine Creek Residential School in Manitoba over four weeks this summer, but has yet to uncover bodies at the sites that were suspected of being possible burial locations of indigenous children, according to a report from Global News.
The work comes after ground-penetrating radar used at the sites detected what were described as "anomalies" at 14 locations in the basement of the church, part of a series of discoveries over the last two years in Canada that were reported to be "mass graves" of children who had attended the country's residential schools.
Reports of potential mass graves containing the remains of indigenous children across Canada began circulating in May 2021, when the leaders of the British Columbia First Nation Band Tk'emlúps te Secwépemc announced that a radar survey near the former Kamloops Indian Residential School had discovered "confirmation of the remains of 215 children," according to a report from the National Post. That discovery was one of several throughout the summer of 2021, according to the report, with the announcement of several similar surveys of residential schools across the country turning up evidence of graves of possibly hundreds or thousands of indigenous children.
REPORT: OVER 600 BODIES FOUND AT INDIGENOUS SCHOOL IN CANADA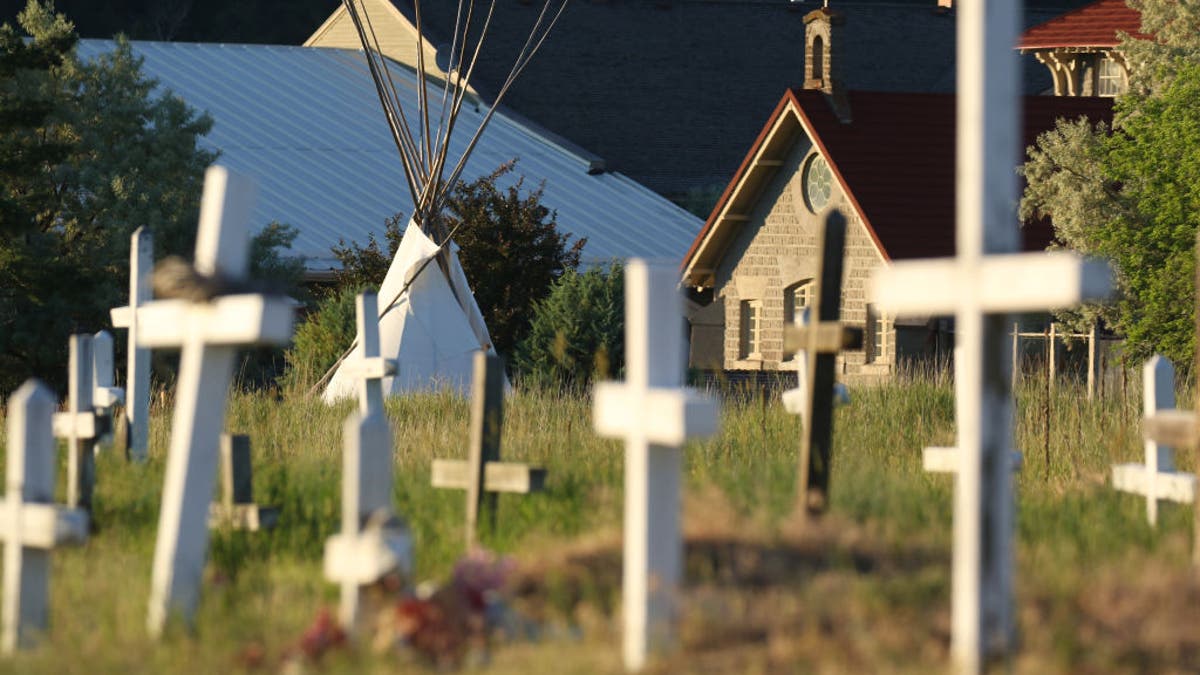 A view cemetery in Cranbrook, British Columbia, on June 30, 2021. Another Indigenous community in British Columbia says ground-penetrating radar has found human remains near a former residential school. (Photo by Dave Chidley/Anadolu Agency via Getty Images)
The apparent discovery set off a firestorm across Canada, with widespread protests resulting in over 60 Canadian churches being vandalized in major cities.
Long a controversial part of Canadian history, the country's residential schools were in operation from the late 19th century until the end of the 20th century. The network of schools was operated by the government and churches, aiming to assimilate indigenous children into Canadian culture. Roughly 150,000 children attended the schools, according to a report from CBS News, many of whom were reportedly subjected to harsh treatment by administrators.
But it wasn't until the surveys that began two years ago that the schools were suspected of being the sites of mass killings, with the reports of the mass graves prompting a forceful response by the Canadian government.
"I recognize these findings only deepen the pain that families, survivors, and all Indigenous peoples and communities are already feeling, and that they reaffirm a truth that they have long known," Canadian Prime Minister Justin Trudeau said in a June 2021 statement, which came shortly after reports that 751 unmarked graves were found near a former residential school in Saskatchewan, according to a CBC report.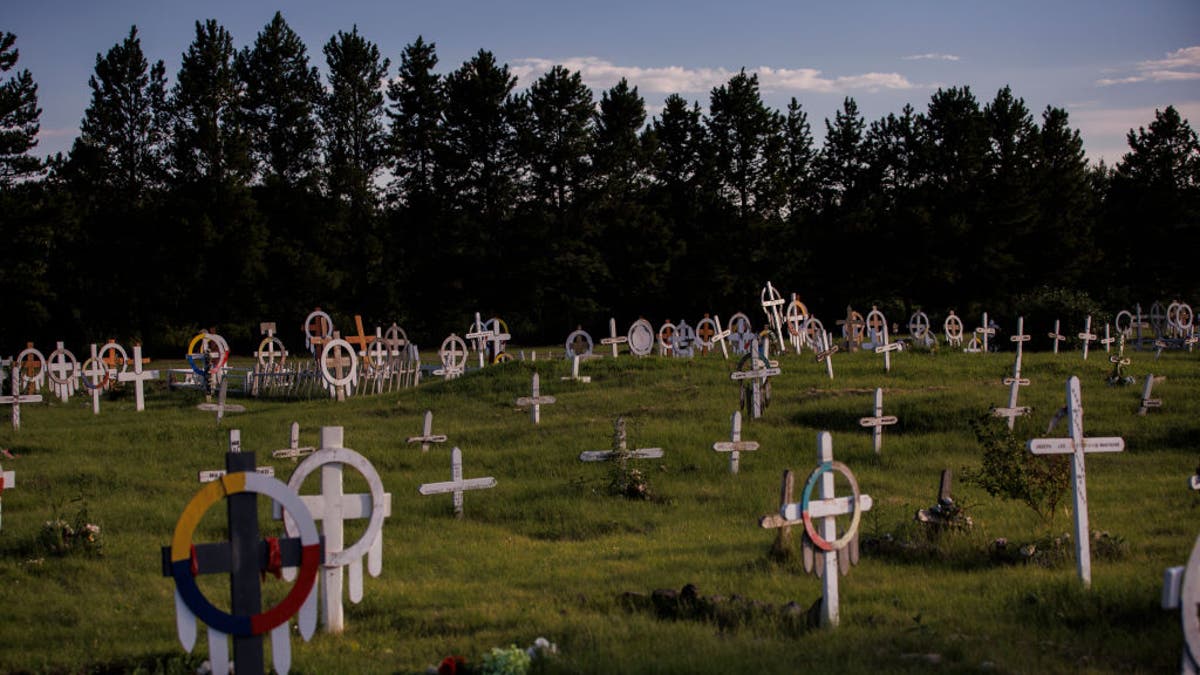 Marked graves are seen in the Ermineskin Cemetery. (Photo by Cole Burston/Getty Images)
CANADA SITE OF FORMER INDIGENOUS SCHOOL REVEALS MASS GRAVE WITH MORE THAN 200 CHILDREN BURIED
"The hurt and the trauma that you feel is Canada's responsibility to bear, and the government will continue to provide Indigenous communities across the country with the funding and resources they need to bring these terrible wrongs to light," Trudeau continued. "While we cannot bring back those who were lost, we can – and we will – tell the truth of these injustices, and we will forever honor their memory."
The somber language came despite the Cowessess First Nation, who discovered the site and announced the preliminary finding, cautioning that the possible bodies were discovered at a cemetery and were not part of a "mass grave" but a series of unmarked graves.
"This is not a mass grave site. These are unmarked graves," Cowessess Chief Cadmus Delorme said in a virtual news conference.
Nevertheless, the discoveries helped lead to the creation of a new national holiday in Canada, Truth and Reconciliation Day, according to the National Post Report, while Canadian flags were ordered to be kept at half-mast for a record-breaking five consecutive months. The reported discoveries also prompted an official visit to Canada by Pope Francis, who issued a formal apology on behalf of the Catholic Church.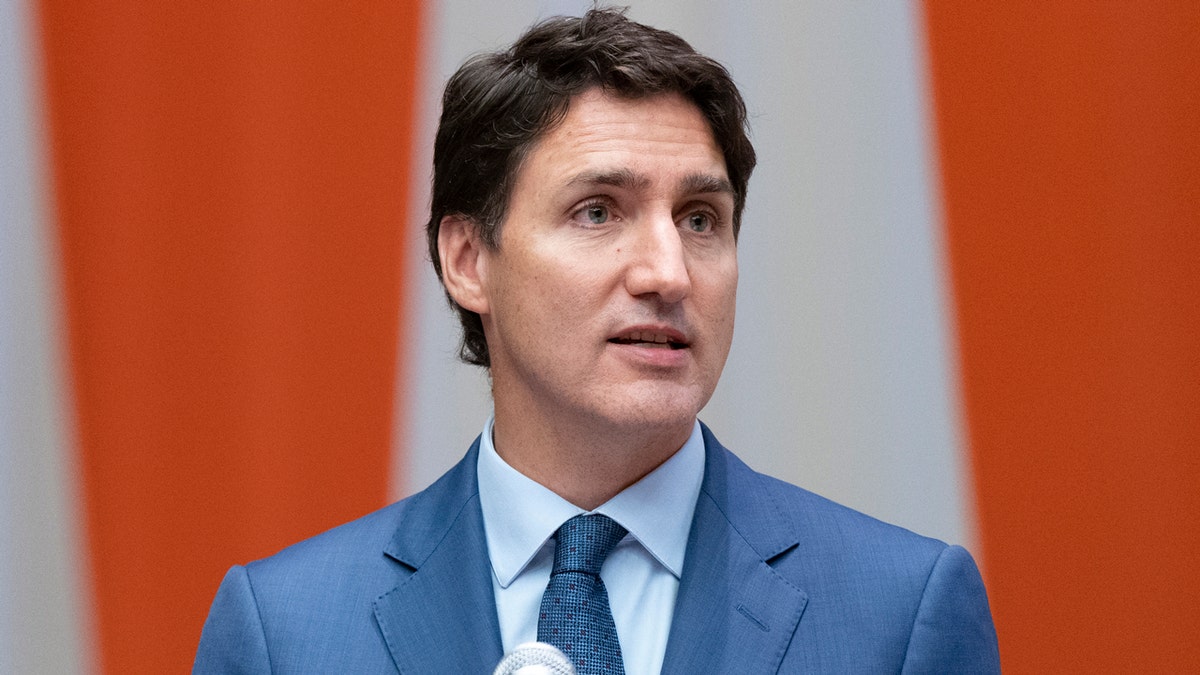 Canadian Prime Minister Justin Trudeau. (Christinne Muschi /The Canadian Press via AP)
Reached for comment by Fox News Digital, a spokesperson for the Minister of Crown-Indigenous Relations said that Canada is "working in partnership with communities to provide the resources needed as they continue the very important and challenging work of locating, identifying and commemorating the remains of those who were stolen from their families and prevented from coming home."
"In some searches, disturbances at the sites of former residential schools may not be identified, but this does not negate the experiences and living memory of horrific abuse experienced by Indigenous children in residential schools," the spokesperson said. "We will continue to support communities as they work towards healing and closure, at their own pace. To the Survivors who are speaking out, we believe you. Canada believes you."
Some experts and academics have long urged caution about the reports of mass graves, arguing that more research and evidence is needed.
"I don't like to use the word 'hoax,' because it's too strong, but there are also too many falsehoods circulating about this issue with no evidence," Jacques Rouillard, a professor emeritus in the Department of History at the Université de Montréal, told the New York Post in a report about the graves last week.
One such effort to search for evidence was undertaken at the Shubenacadie Residential School in Nova Scotia in August 2021. Researchers determined that potential graves found around the school had no connection to the institution and predated the school by about 100 years, according to a CBC report.
The research near the former Pine Creek Residential School was the first excavation effort of the alleged burial sites, according to the New York Post report, but so far it has turned up no bodies.
CLICK HERE TO GET THE FOX NEWS APP
Rouillard believes that more such efforts should be undertaken in an effort to uncover the truth, noting that the reports over the last few years have been "very dark for Canada."
We need more excavations so we can know the truth," Rouillard told the New York Post. "Too much was said and decided upon before there was any proof."