close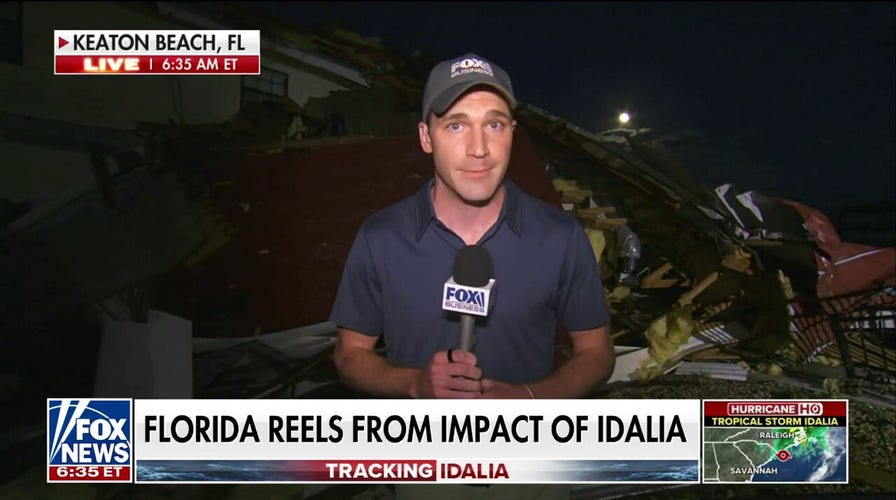 Video
Reporter shows destruction to neighborhoods after Hurricane Idalia
FOX Business' Grady Trimble shows the aftermath of Hurricane Idalia from Keaton Beach, Florida.
Florida Gov. Ron DeSantis said Thursday that his state has suffered "significant damage" from Hurricane Idalia, as there are "still reports rolling in" of search and rescue efforts being made.
DeSantis said the brunt of the damage is in the Big Bend region of the state, where Idalia made landfall Wednesday morning as a Category 3 storm in Keaton Beach, with winds up to 125 mph.
"Urban search and rescue teams, National Guard, Coast Guard, Florida Fish and Wildlife, Florida State Guard have been involved in search and rescue efforts. There's still reports rolling in, but as of last night, there were approximately 40 successful rescues made, including 29 by the Florida National Guard," DeSantis said while speaking in Tallahassee.
"Our Fish and Wildlife Officers assisted with medical evacuation yesterday, and they are conducting high water and welfare checks," he added. "These efforts are continuing, and they will continue until there is no longer a need."
DESANTIS PRAISES HURRICANE RESPONSE, 'CAUTIOUSLY OPTIMISTIC' FOR LESS DEVASTATION THAN 2022'S IAN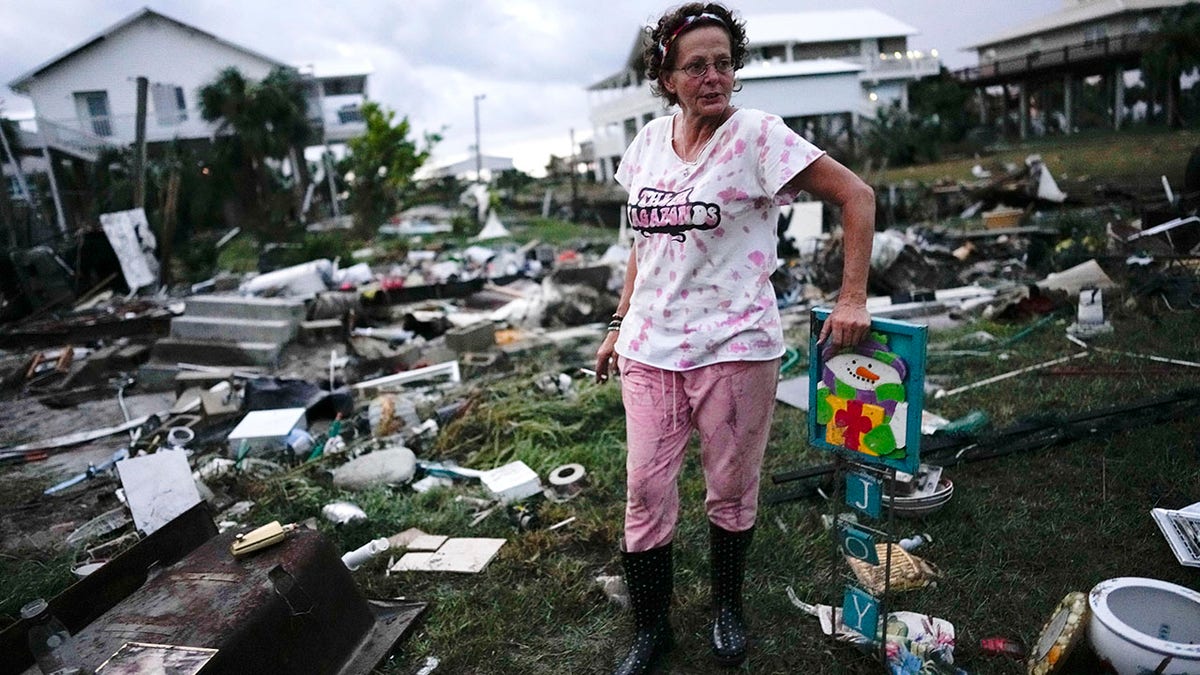 Jewell Baggett stands beside a Christmas decoration she recovered from the wreckage of her mother's home, as she searches for anything salvageable from the trailer home her grandfather had acquired in 1973 and built multiple additions on to over the decades, in Horseshoe Beach, Florida, after the passage of Hurricane Idalia on Wednesday. (AP/Rebecca Blackwell)
DeSantis also said "We have requested from the federal government a major disaster declaration for all 25 counties that fell under the hurricane warning."
"What I saw was just a lot. I mean, there's a massive amount of debris because you have a lot of trees in this part of the state and there were trees knocked down," DeSantis said when asked to describe the damage. "They would knock down power lines. There were branches and all kinds of stuff, kind of everywhere. You did see structural damage to buildings, I saw roofs torn off of businesses. We saw other types of hurricane damage."
TROPICAL STORM IDALIA IMPACTS NORTH CAROLINA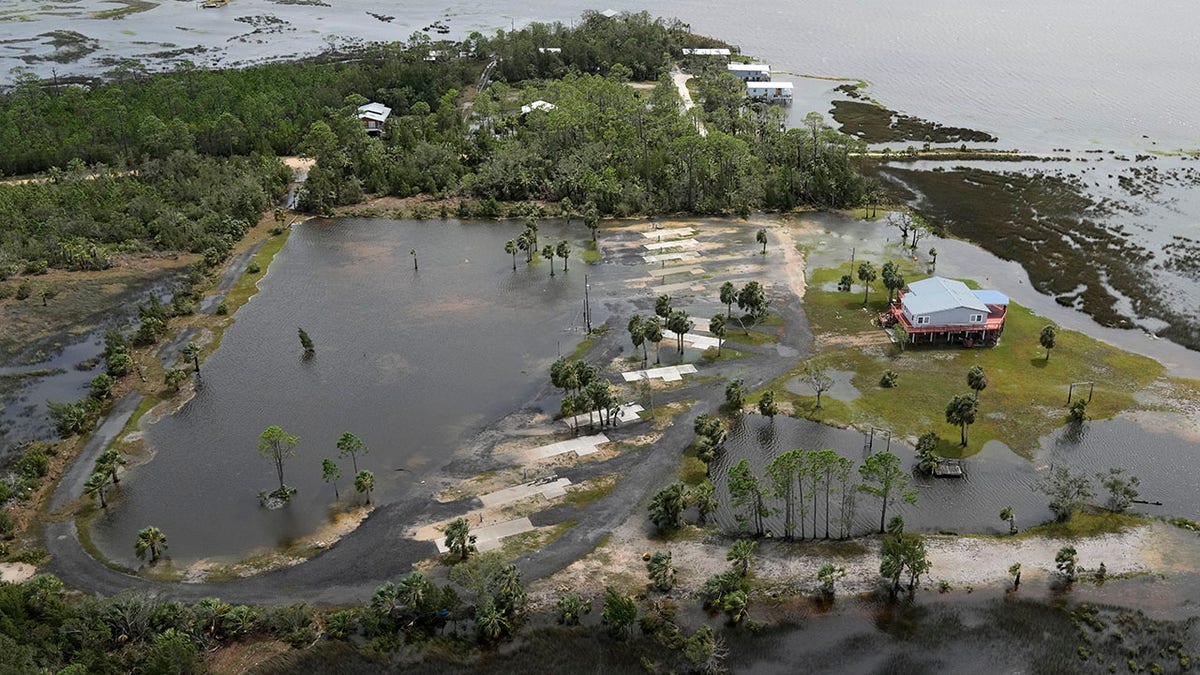 In this photo made in a flight provided by mediccorps.org, an evacuated flooded RV park is seen near Keaton Beach, Florida, following the passage of Hurricane Idalia. (AP/Rebecca Blackwell)
Federal Emergency Management Agency administrator Deanne Criswell, who spoke alongside DeSantis, said that "President Biden has stated in numerous phone calls" that the U.S. government is "committed to bringing the entire federal family in here to continue to support."
"Why I'm here today is to join the governor and see firsthand, see firsthand the impacts that the communities have had so we can determine what level of assistance and what other programs, and we'll need to bring in to help support those people that were in the storm's path. Help them on their road to recovery," she added.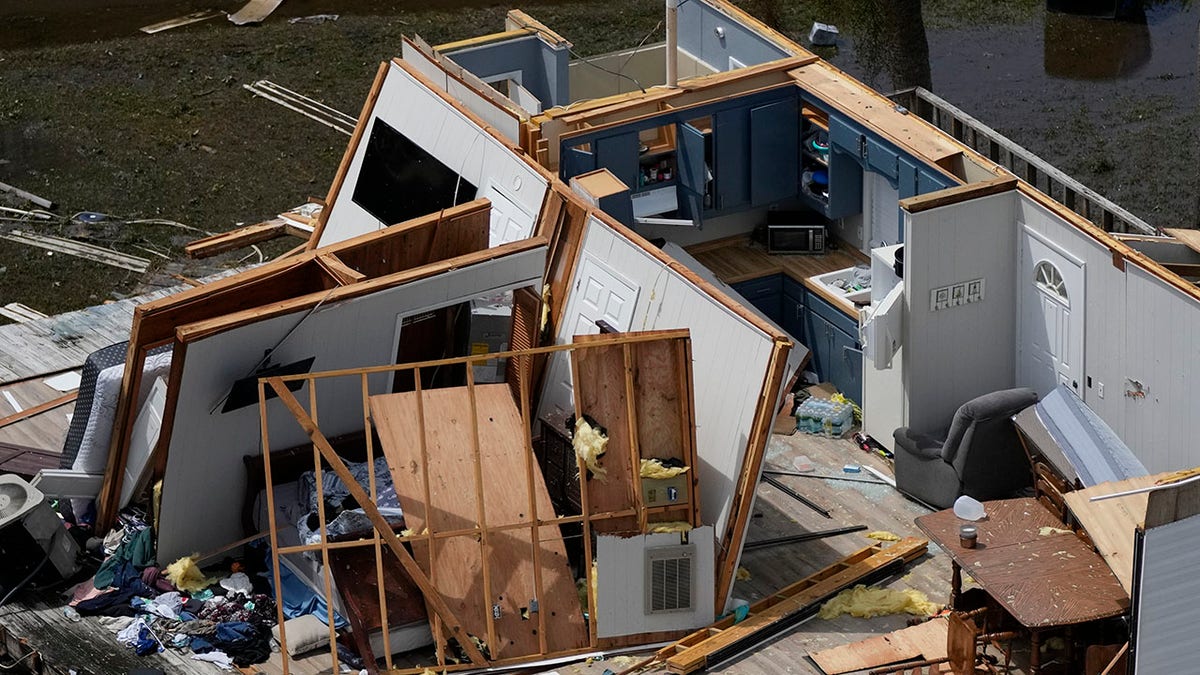 In this photo made in a flight provided by mediccorps.org, the remains of a destroyed home built atop a platform on piles are seen in Keaton Beach, Florida, following the passage of Hurricane Idalia. (AP/Rebecca Blackwell)
CLICK HERE TO GET THE FOX NEWS APP
DeSantis said as of 6 a.m. on Thursday, there were around 146,000 power outages throughout the state, but "power is being restored quickly."
Greg Norman is a reporter at Fox News Digital.