Florida Gov. Ron DeSantis on Tuesday unveiled new legislation taking aim at critical race theory and diversity, equity, and inclusion programs in state colleges.
The Republican governor debuted the higher education proposal at a press conference in Bradenton. He said the reforms "must be grounded in actual history, the actual philosophy that has shaped western civilization."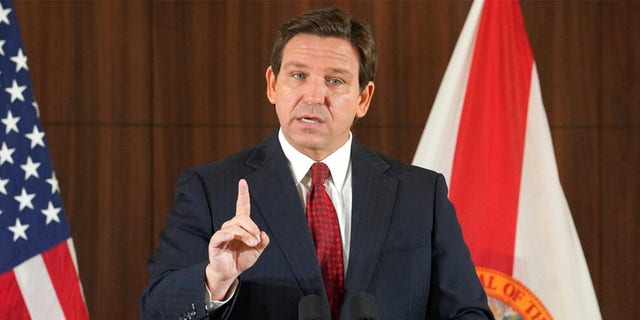 FILE: Florida Gov. Ron DeSantis gestures during a news conference, Thursday, Jan. 26, 2023, in Miami. DeSantis on Tuesday, Jan. 31, 2023, announced plans to block state colleges from having programs on diversity, equity and inclusion, and critical race theory.
(AP Photo/Marta Lavandier, File)
"We are also going to eliminate all DEI and CRT bureaucracies in the state of Florida. No funding. And that will wither on the vine," DeSantis said.
The reforms are expected to be taken up by the state's Republican-majority legislature when its regular session begins in March.
IVY LEAGUE PROFESSOR ON MSNBC TRASHES CRITICAL RACE THEORY CRITICS AS 'FAKE JOURNALIST'
A potential 2024 Republican presidential candidate, DeSantis has heavily criticized critical race theory, which examines systemic racism — as well as diversity, equity and inclusion programs, commonly known as DEI.
Critical race theory, or CRT, is a framework for looking at U.S. institutions – particularly in the legal and educational realms – through the lens of racism. Legal scholars developed CRT in the 1970s and 1980s in reaction to what they regarded as the lack of progress following the Civil Rights era.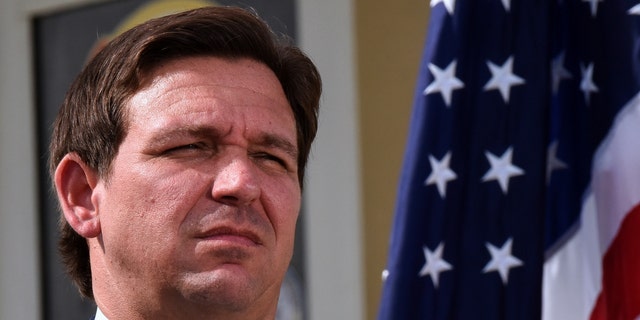 FILE: Florida Gov. Ron DeSantis seen during a press conference to announce the award of $100 million for beach recovery following Hurricanes Ian and Nicole in Daytona Beach Shores in Florida. 
(Paul Hennessy/SOPA Images/LightRocket via Getty Images)
"I think people want to see true academics and they want to get rid of some of the political window dressing that seems to accompany all this," DeSantis said.
The governor's office said the proposal "raises the standards of learning and civil discourse of public higher education in Florida" by "prohibiting higher education institutions from using any funding, regardless of source, to support DEI, CRT, and other discriminatory initiatives."
The proposal was expected after the DeSantis administration requested in late December that all state universities report expenditures and resources used for campus activities that relate to CRT and DEI initiatives.
NYC FORCES ALL CITY EMPLOYEES TO UNDERGO RADICAL CRITICAL RACE THEORY TRAINING: 'REALLY UNFAIR'
The governor is also pushing for education administrators to "realign" courses to provide historically accurate information and to not include identity politics. DeSantis' proposals have not yet been introduced as formal legislation but the GOP-controlled statehouse is often eager to carry out his initiatives.
DeSantis and other conservatives have long argued that CRT and DEI programs are racially divisive and discriminatory — and are often cited in criticism of what they often call "woke" ideology in education.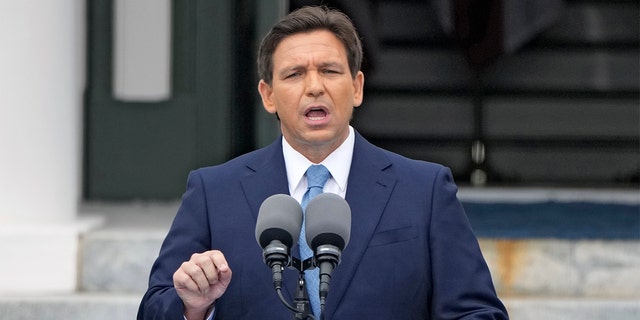 Florida Gov. Ron DeSantis speaks after being sworn in to begin his second term during an inauguration ceremony outside the Old Capitol on Jan. 3, 2023, in Tallahassee, Florida.
(AP Photo/Lynne Sladky, File)
Last year the governor signed legislation dubbed the Stop WOKE Act that restricts certain race-based conversations and analysis, in schools and businesses. The law bars instruction that says members of one race are inherently racist or should feel guilt for past actions committed by others of the same race, among other things.
CLICK HERE TO GET THE FOX NEWS APP
Earlier this month, the DeSantis administration blocked a new Advanced Placement course on African American studies from being taught in high schools, saying it violates state law and is historically inaccurate.
The Associated Press contributed to this report.