More than a dozen House Democrats this week proposed an amendment to the Constitution to allow 16-year-olds to vote in an apparent attempt to make it easier to enact left-leaning policies like gun control and pro-environmental measures.
Democratic Rep. Grace Meng of New York introduced a resolution that would do away with the 26th Amendment to the Constitution, which allows U.S. citizens to vote if they are at least 18 years of age. The resolution would replace that with new language that says: "The right of citizens of the United States, who are sixteen years of age or older, to vote shall not be denied or abridged by the United States or by any State on account of age."
Meng hadn't released a statement on her proposal by early Thursday afternoon. But she released a statement in the last Congress, indicating a belief that lowering the voting age by amending the Constitution would let younger people have a say on many of the positions supported by Democrats.
SLAVERY ON THE BALLOT THIS FALL AS VOTERS DECIDE WHETHER TO AMEND LANGUAGE TO CONSTITUTION IN FIVE STATES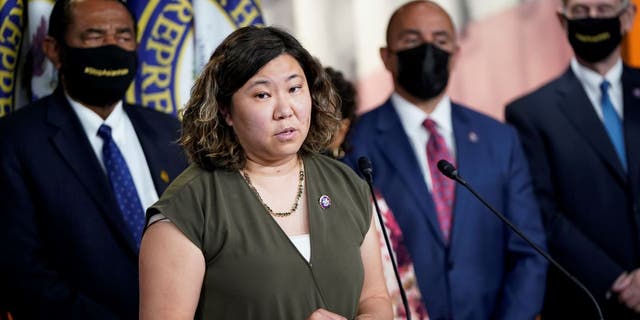 Rep. Grace Meng, D-N.Y., is leading the charge for Democrats to amend the Constitution to allow 16- and 17-year-olds to vote.
"Our young people, including 16- and 17-year-olds, continue to fight and advocate for so many issues that they are passionate about from gun safety to the climate crisis," she said. "They have been tremendously engaged on policies affecting their lives and their futures."
When Democrats were in charge of the last Congress, they did nothing to advance Meng's proposal. But groups that supported the idea of a lower voting age also indicated they like the idea because it will help advance left-leaning causes.
GOHMERT: WITHOUT A CHANGE TO HOW CHILDREN ARE TAUGHT, 'WE'RE GOING TO HAVE TO GET RID OF THE SECOND AMENDMENT'
For example, Vote16USA, which backed Meng's idea in the last Congress, this week had a message up on its site that said, "Lower the voting age, the planet depends on it."
Another supporter, the Next Up Action Fund, argued that "16- and 17-year-olds are engaged, smart, and capable of casting informed votes…"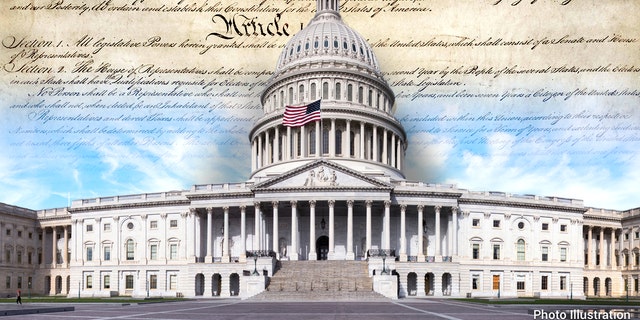 Democrats are looking to amend the Constitution to lower the voting age, a tough task in any year, and particularly so with a GOP-led House.
(iStock)
In March 2022, 125 Democrats voted in favor of an amendment to lower the voting age to 16, which wasn't enough to approve the amendment. All but one Republican voted against it.
Also last year, Sen. Elizabeth Warren, D-Mass., and Rep. Nikema Williams, D-Ga., introduced the Youth Voting Rights Act, which also went nowhere in the Democrat-led House and Senate. That bill didn't change the voting age but would have allowed 16- and 17-year-olds to start registering to vote to make sure they are able to vote as soon as they turn 18.
Democrats who backed that bill also cited the importance of getting younger voters to the polls to support issues backed by Democrats.
BIDEN ON SUPREME COURT PICK: CONSTITUTION IS 'ALWAYS EVOLVING SLIGHTLY' ON RIGHTS
"It's our younger generation that will face the long-term consequences of our political challenges – like stymied action on climate change, gun violence, and reproductive rights," said Sen. Sheldon Whitehouse, D-R.I. "We need to defend their right to vote."
Meng's latest proposal to amend the Constitution was cosponsored by 11 House Democrats, including Squad members Alexandria Ocasio-Cortez of New York, Rashida Tlaib of Michigan and Ayanna Pressley of Massachusetts.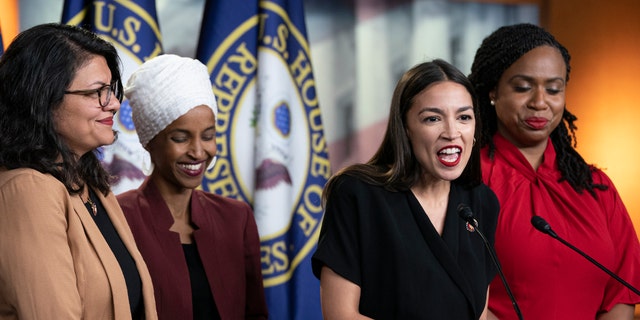 Three of the four members of the "Squad" support the resolution to lower the voting age: Reps. Tlaib, Ocasio-Cortez and Pressley. (AP Photo/J. Scott Applewhite)
Amending the Constitution requires passage of the resolution by a two-thirds vote in the House and Senate and then ratification by three-fourths of state legislatures.
CLICK HERE TO GET THE FOX NEWS APP
The 26th Amendment lowered the voting age from 21 to 18 and was ratified in 1971, in part due to pressure from the Vietnam War that saw a large number of teenagers drafted to fight overseas even though they could not vote.