National Democrats are plastering Milwaukee with positive messages today about President Biden while also attacking the 2024 Republican presidential hopefuls just hours before their first primary debate.
The Wisconsin city is playing host to the event, moderated by Fox News' Bret Baier and Martha McCallum, where eight GOP candidates will take the stage at 9 p.m. ET.
Before they go on, the Democratic National Committee coordinated with Biden's re-election campaign to roll out several billboards across the city and its highways.
The DNC is also having an airplane circle the area overhead from 4 p.m. to 8 p.m. CT.
ALL EYES ON THE GOP PRESIDENTIAL PRIMARY DEBATE! SIGN UP NOW TO STREAM LIVE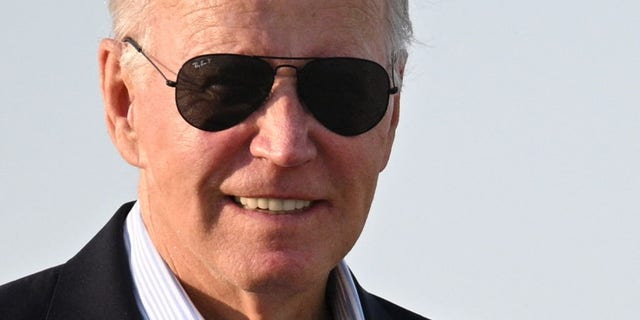 President Biden's re-election campaign is counter-messaging the first GOP primary debate. (Getty Images)
"As 2024 Republican presidential candidates prepare for the first Republican primary debate tonight, the DNC is rolling out a series of billboards and a plane across Milwaukee hammering the most extreme slate of candidates in history," the DNC said on Wednesday morning.
"A plane will fly around Milwaukee on Wednesday with a banner reading: 'GOP 2024: A Race for the Extreme MAGA Base.' A mobile billboard will also circle the debate venue on Wednesday, introducing the MAGA field with details about each of the candidates' extreme and out-of-touch agendas."
DESANTIS, SCOTT, HALEY, PENCE, RAMASWAMY, OTHERS AIM FOR 'VIRAL BREAKTHROUGH' AT FIRST DEBATE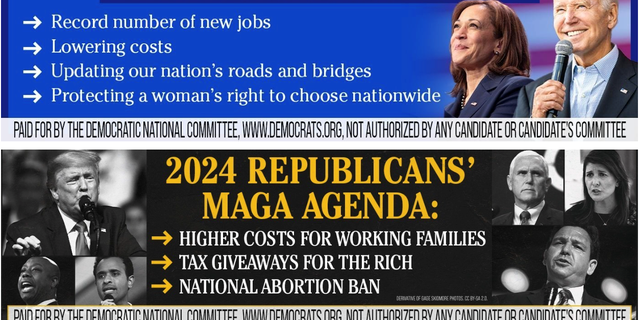 The DNC is showing this billboard in Milwaukee on Wednesday as GOP presidential hopefuls get ready to take the debate stage. (Democratic National Committee)
The DNC's billboards will feature a photo of Biden and Vice President Kamala Harris, touting success on a "record number of new jobs," "lowering costs," "updating our nation's roads and bridges" and "protecting a woman's right to choose nationwide."
The Biden-Harris 2024 campaign's billboards throughout the city will feature the "Dark Brandon" meme depicting the president's eyes shining bright red. Calling Biden "Brandon" began as a joke in Republican circles, but the president's allies have since seized on it as their own online meme.
DESANTIS VOWS TO PUSH BACK IF HE COMES UNDER ATTACK AT FIRST GOP PRESIDENTIAL DEBATE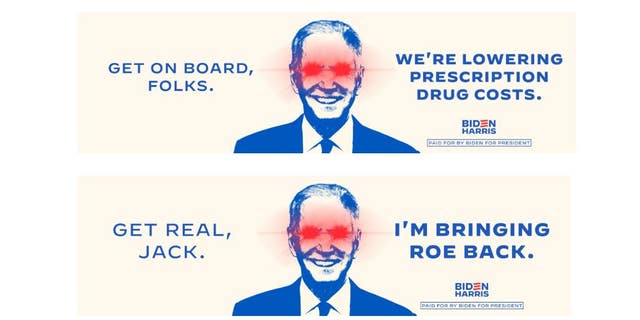 Biden's re-election campaign will have these billboards dotted through the Wisconsin city as well.
CLICK HERE TO GET THE FOX NEWS APP
The DNC's mobile billboard will shuffle slides of all eight candidates due on stage Wednesday night with the heading "2024 MAGA Cheat Sheet," and outlines what Democrats say are extreme positions, particularly on abortion.
It comes days after Biden's campaign announced it would shell out $25 million on a 16-week ad campaign aimed at voters in swing states, the third such substantial purchase by the president's re-election team.