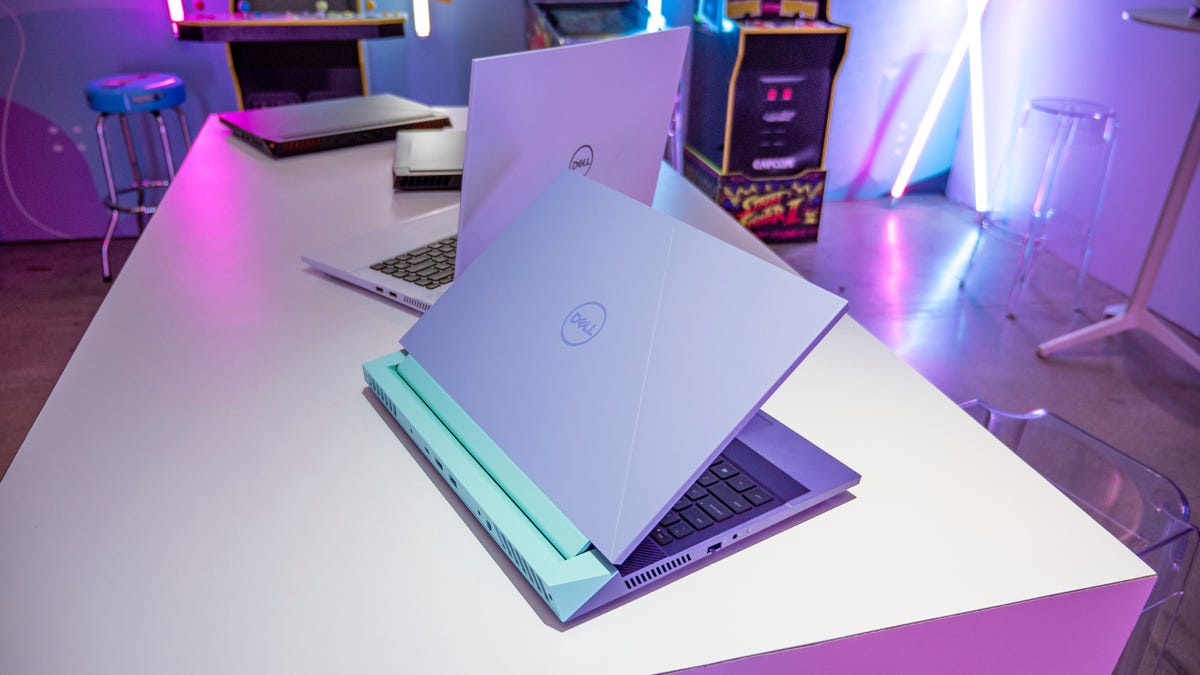 The 2023 G15 in pop purple with a neo mint thermal shelf.
Josh Goldman/CNET
Entry-level gaming laptops aren't typically exciting to look at or use. Dell's G series has been an exception over the last several years as these models moved closer to being like lower-end Alienware laptops, Dell's premium gaming brand. But at CES 2023, Dell showed off redesigns that give the laptops a look all of their own.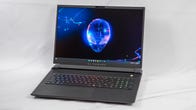 Now playing:
Watch this:

Massive 18-inch Gaming Laptop Leads New Alienware Lineup
5:53

The new G15 and 16-inch G16 have chunky, angular bodies with two-tone designs. The G15 features a choice of a 15.6-inch 1,920×1,080-pixel resolution with a 120-hertz refresh rate and 250-nit brightness or 165Hz with sRGB 100% color coverage and 300-nit brightness. The 16-inch G16 changes to a 16:10 aspect ratio with a 2,560×1,600 resolution and either a 165Hz (100% sRGB) display panel or an optional 240Hz (100% DCI-P3) display.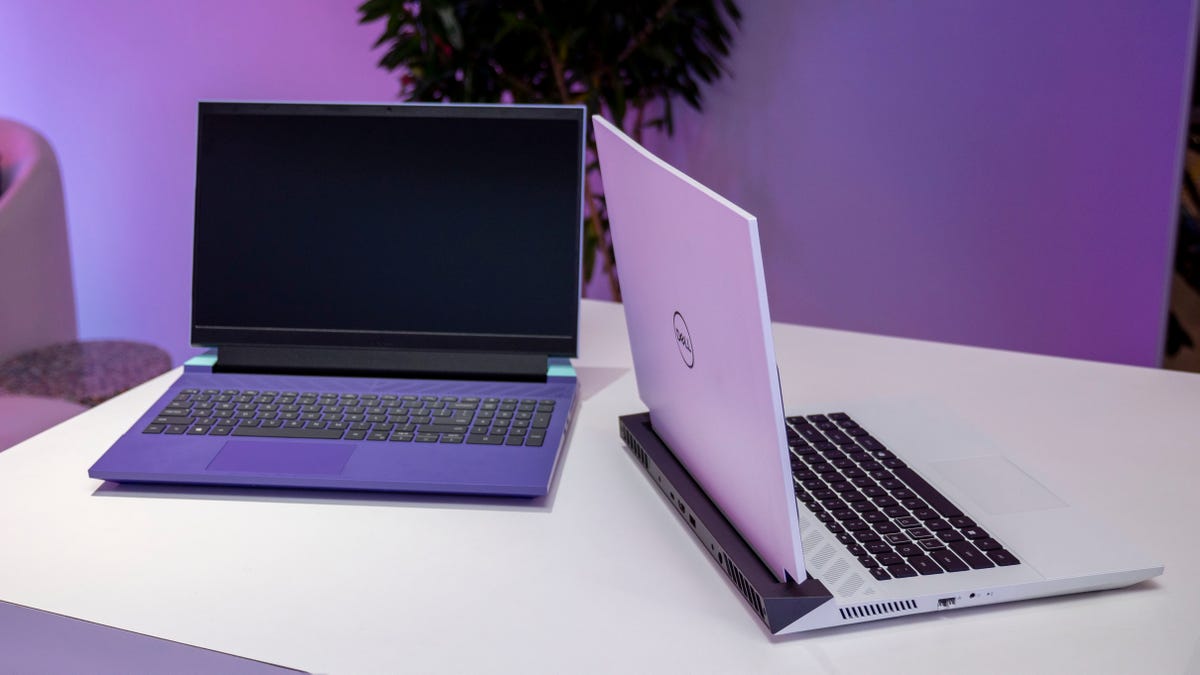 Josh Goldman/CNET

The laptops will be available with a range of Intel 13th-gen Core processors up to the i9-13900HX, up to 32GB of memory and up to 2TB PCIe NVMe solid-state storage. AMD processors will be available also and you'll be able to upgrade memory and SSDs on your own, too. The laptops will also ship with next-gen Nvidia RTX graphics but there's no word just yet on which chips will land in which model.   
The cooling system is improved, too, with a vapor chamber and thermal interface inspired by those used in the higher-end Alienware gaming laptops.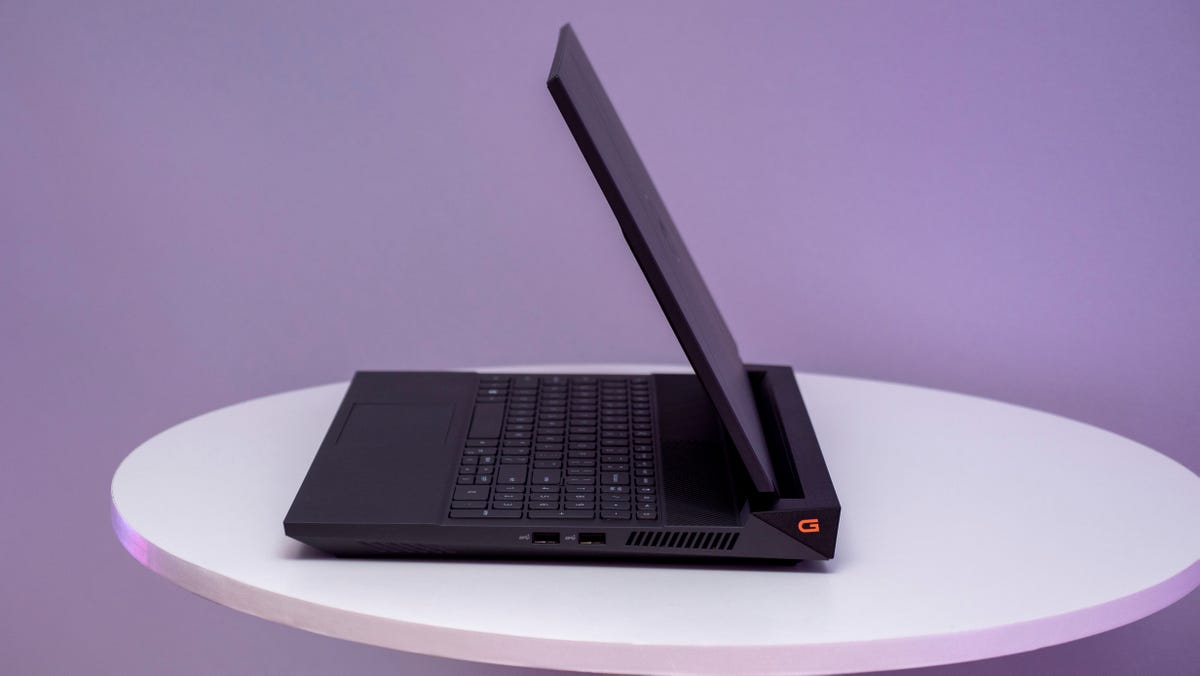 Josh Goldman/CNET

Outside of screen size, the distinguishing feature between the two models comes down to more subtle features. Those include wired and wireless connectivity, port assortment and keyboard backlighting options. With the G16 you can even choose a Cherry MX mechanical keyboard.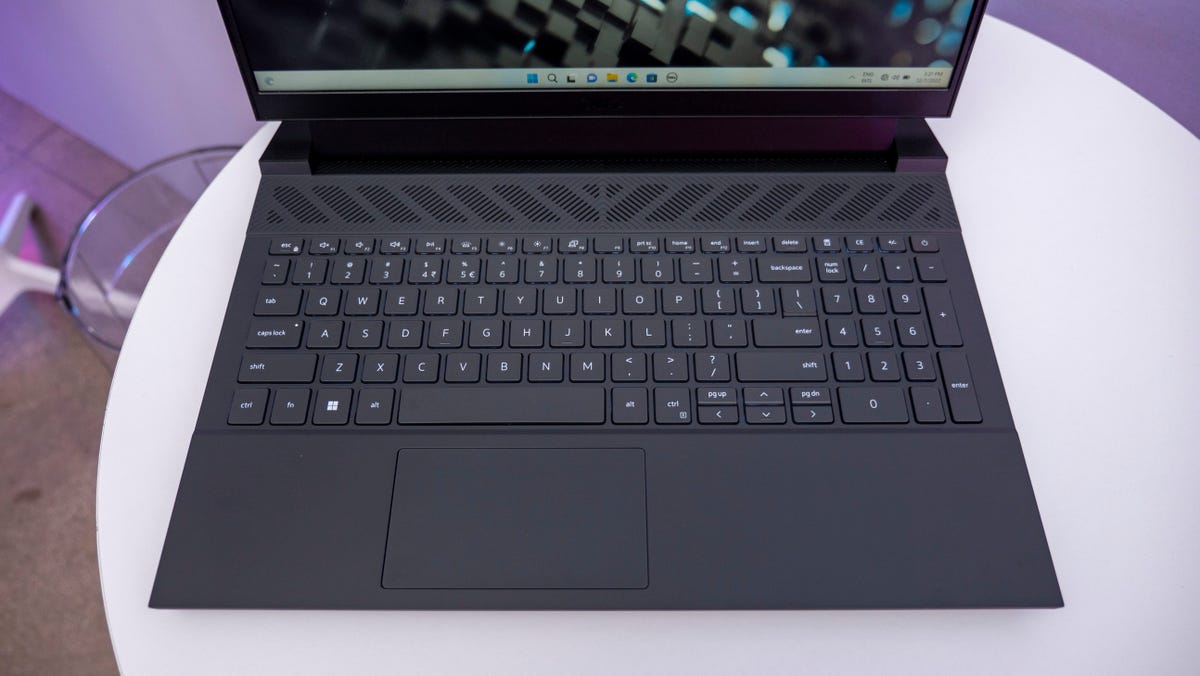 Josh Goldman/CNET

Dell's G series is already a favorite of ours, and the new designs only add to its likability. These are gaming laptop you'll want to buy, not just ones you'll only choose because of the price. They're something all their own, and not just cut-rate versions of Alienware models. 
Dell G15 Gaming Laptop
$700 at Dell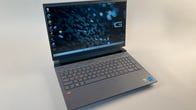 The new models are expected in the spring, with the Dell G15 starting at approximately $849 and the G16 starting around $1,499, No word on UK or Australia availability and pricing but the price for the G15 converts to approximately £705 or AU$1,250.