close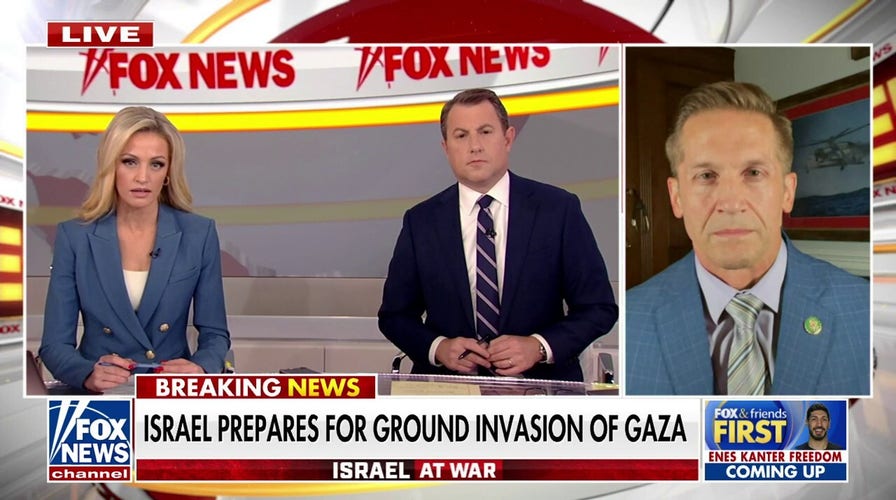 Video
Hamas needs to be punished wherever it has misstepped: Rep. Rich McCormick
Georgia Rep. Rich McCormick joins 'FOX & Friends First' to discuss the U.S. government's response to the developing war in Israel as the House is set to vote on a new speaker. 
Secretary of Defense Lloyd Austin says the U.S. has "people on the ground" to help Israel with "intelligence and planning" when it comes to rescuing hostages captured by Hamas, which include Americans.
Austin made the comment Tuesday while traveling to Brussels, Belgium, for a meeting with allies about the war in Ukraine.
"We don't have any fidelity on the exact number of potential American hostages," Austin told a reporter, but added that when he spoke on Sunday with Israel Defense Minister Yoav Gallant, he offered the assistance of the American intelligence community "in planning and developing intelligence to help in this endeavor."
"We have people on the ground that have… established contact with his operators, his special operators, and will continue to help with intelligence and planning as things go along," Austin also said.
LIVE UPDATES: ISRAEL AT WAR WITH HAMAS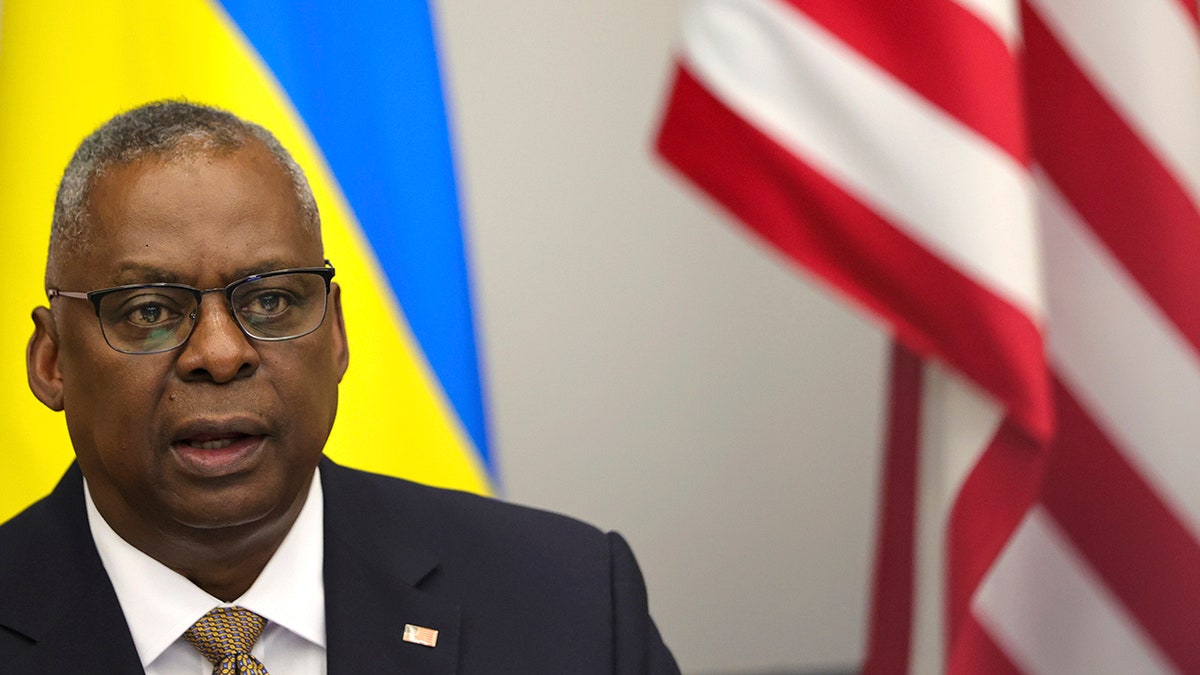 Secretary of Defense Lloyd Austin addresses the Ukraine Defense Contact Group during a meeting of defense ministers at NATO headquarters in Brussels on Wednesday. (AP/Olivier Matthys)
In addition to Austin's comments, the U.S. always has special operations forces on standby for hostage operations, with teams based out of Fort Bragg, North Carolina.
President Biden confirmed Tuesday that 14 Americans have been killed in the attacks and a number of others are being held hostage in Gaza.
National security advisor Jake Sullivan later said Tuesday there are at least 20 Americans missing, but it doesn't mean they're being held hostage.
WHITE HOUSE SAYS '20 OR MORE' AMERICANS ARE MISSING IN ISRAEL AMID HAMAS ATTACKS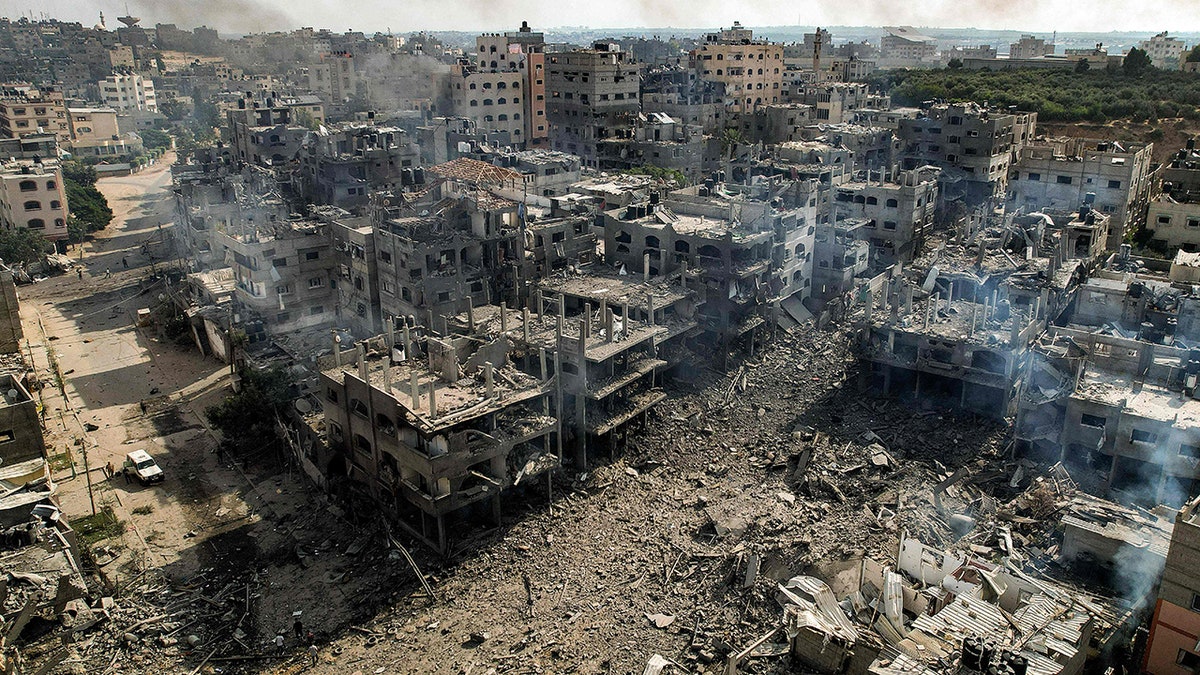 An aerial view Wednesday of buildings destroyed by Israeli air strikes in Gaza City. (Yahya Hassouna/AFP via Getty Images)
"We believe that there are 20 or more Americans who at this point are missing. But I want to underscore and stress, that does not mean necessarily that there are 20 or more American hostages. Just that is the number who are currently unaccounted for," Sullivan said.
Austin said at the opening of the 16th meeting of the Ukraine Defense Contact Group Wednesday, "The United States stands firmly with Israel as it defends itself and its citizens from this vile Hamas terrorist assault."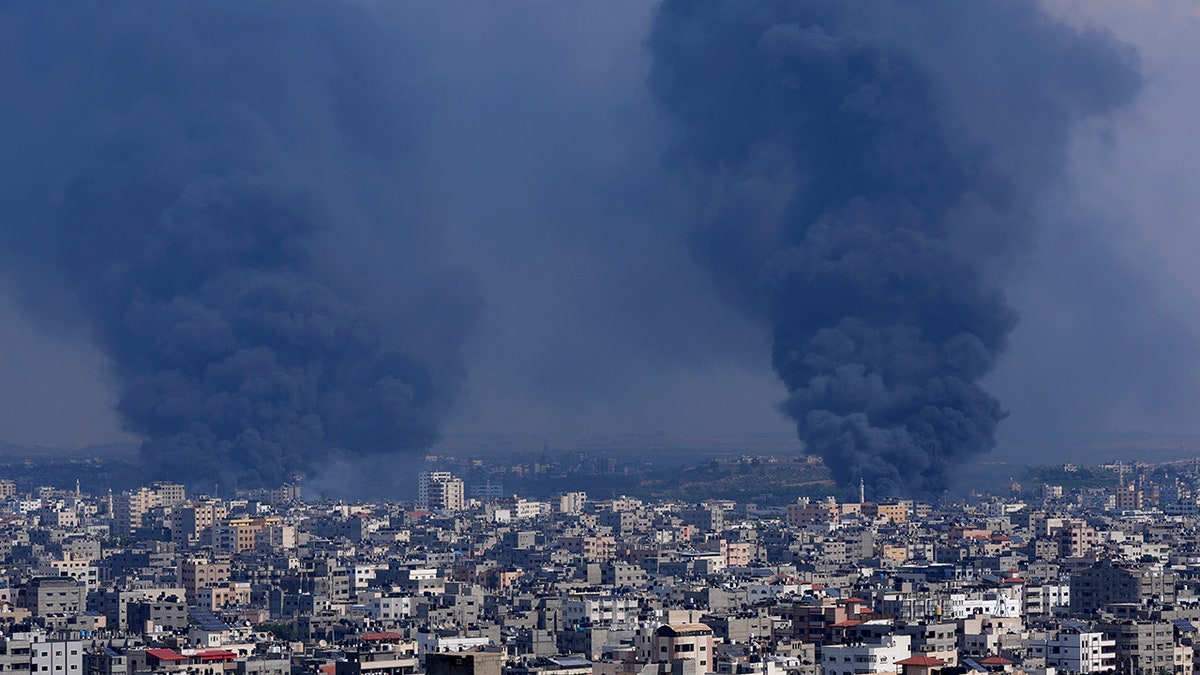 Smoke rises following Israeli airstrikes in Gaza City on Wednesday. (AP/Adel Hana)
CLICK HERE TO GET THE FOX NEWS APP
"We will stay in close contact with our Israeli partners and ensure that they have what they need to protect their country," he said, according to a transcript from the U.S. Department of Defense. "As President Biden has made clear, no other party hostile to Israel should try to exploit these despicable attacks."
Fox News' Liz Friden contributed to this report.
Greg Norman is a reporter at Fox News Digital.