close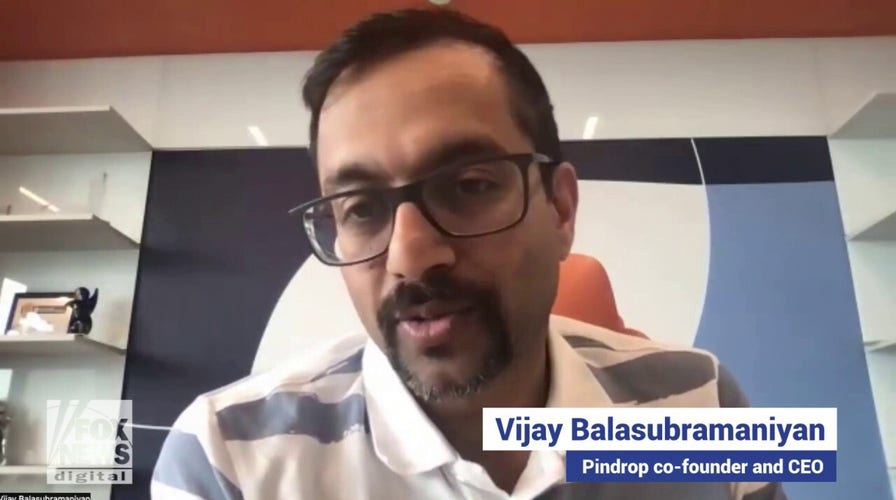 Video
Pindrop co-founder and CEO, Vijay Balasubramaniyan, details the dangers of deepfakes
Criminals are taking advantage of AI technology to conduct misinformation campaigns, commit fraud and obstruct justice through deepfake audio and video.
Australia's eSafety Commission has raised concerns about the potential for artificial intelligence (AI) to assist predators in grooming children online as the country debates restrictions on the emerging technology.
Australian eSafety Commissioner Julie Inman Grant posted on Twitter that "the manipulative power of generative AI to execute on grooming and sextortion is no longer speculative."
"eSafety is already receiving cyberbullying reports and image-based abuse reports around deepfakes," she wrote. "The fact is AI has been 'exfiltrated into the wild' without guardrails."
The Office of the Children's eSafety Commissioner position was created in 2015 with the passage of the Enhancing Online Safety for Children Act.
NEW AI 'CANCER CHATBOT' PROVIDES PATIENTS AND FAMILIES WITH 24/7 SUPPORT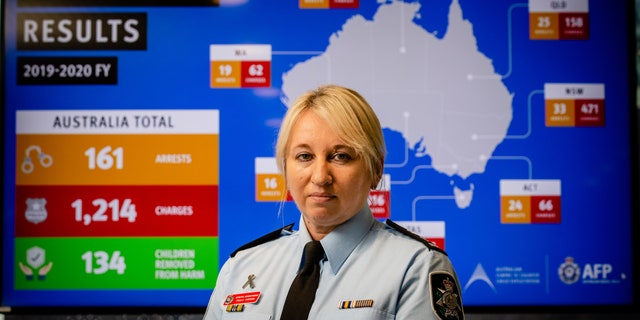 Federal Police Detective Superintendent Paula Hudson at the Australian Centre for Child Exploitation offices in Brisbane, Sept. 2, 2020. (Patrick Hamilton/AFP via Getty Images)
The eSafety commissioner reported that last year, "almost 60% of roughly 7,000 reports" received through the image-based abuse scheme were reports of sextortion – the practice of extorting money or sexual favors by threatening evidence of the victims' sexual activity, a problem that could grow more severe with the increased capabilities of deepfake technology.
Deepfake technology, AI-generated pictures videos and voices, have become more believable and widely available as AI improves the ability to manipulate media to highly realistic degrees.
ARTIFICIAL GENERAL INTELLIGENCE IN THE WRONG HANDS COULD DO 'REALLY DANGEROUS STUFF,' EXPERTS WARN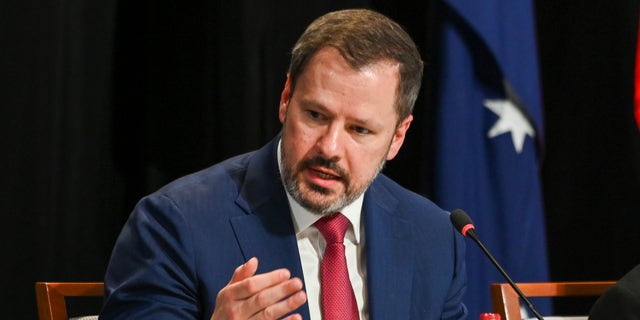 Minister of Science and Technology Ed Husic speaks at Parliament House on Sept. 1, 2022, in Canberra, Australia. ( Martin Ollman/Getty Images)
The Australian Parliament requires social media services to comply with the department's safety requirements, but AI has slipped through the cracks due to the largely uncontrolled nature of its development and release online.
Australia responded with the adoption of a national set of AI ethics and principles, with the government considering issues of online safety and copyright, among others, according to a spokesperson for Minister of Science and Technology Ed Husic.
AI IS ALREADY SPEEDING UP DRUG DEVELOPMENT AND REDUCING ANIMAL TESTING
"AI is not an unregulated area," Husic's spokesperson told The Guardian – Australia. "As part of explorations of additional regulation of AI, the government is consulting with a wide range of stakeholders regarding potential gaps and considering further policy."
The spokesperson also revealed that, in March, the government received advice on "near-term implications of generative AI, including steps being taken by other countries."
CLICK HERE TO GET THE FOX NEWS APP
Communications minister Michelle Rowland said AI will be regulated by the eSafety commissioner, the Australian Competition and Consumer Commission, Australian information commissioner, and National AI Center.
The country's new federal budget, passed last week, contains $41 million for the responsible deployment of AI programs, The Guardian reported.
Peter Aitken is a Fox News Digital reporter with a focus on national and global news.