close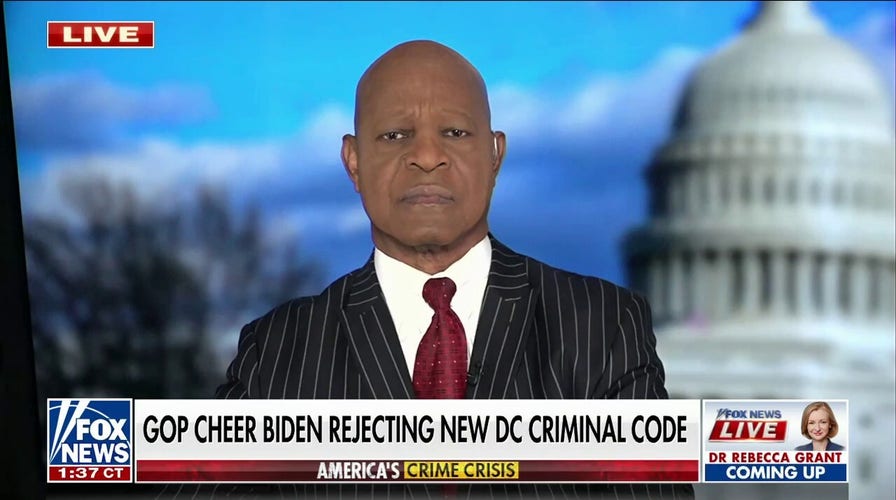 Video
Former Det. Ted Williams rips Washington DC's rampant crime: It's 'off the charts'
Former Washington D.C. homicide detective Ted Williams joined 'Fox News Live' to discuss Biden's controversial decision to push back on soft-on-crime policies.  
A Washington, D.C. city councilman said it might be time to bring in the National Guard as the city continues to be battered by high crime.
"The crime is out of control and getting worse by the day. We must declare an emergency regarding the crime and violence in our neighborhoods and act urgently. It may be time to call on the National Guard to protect the children and innocent people that are losing their lives to this senselessness," Councilman Trayon White, Sr. said Tuesday at a press conference, WUSA 9 reported.
"I am tired of burying our children. We are too comfortable with the state of our city. We must take action to gain control and protect our residents. Law enforcement is only one part of how we combat public safety issues. It will take all of us to heal our community," he continued.
D.C. recorded at least 13 shooting deaths in the first five days of August, which surpasses the 10 killings recorded in the first five days of July, according to the Washington Post. There have been at least 158 killings so far this year, according to police, which is a roughly 22% increase compared to the same time frame last year.
VIOLENCE SOARS AMID DC POLICE CRISIS AS 5 KILLED IN JUST 1 DAY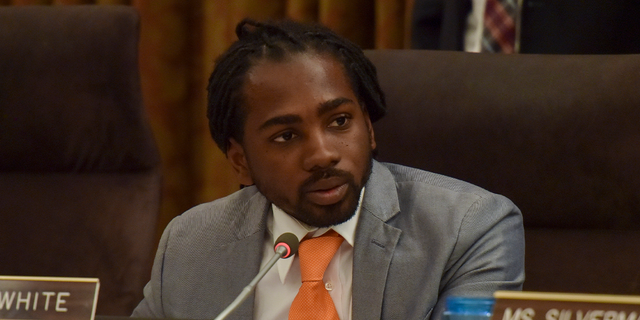 Ward 8 Councilmember Trayon White, Sr. attends one of the final D.C. Council meetings before summer break at the Wilson Building on Tuesday, June 18, 2019, in Washington, DC.  (Jahi Chikwendiu/The Washington Post via Getty Images)
Amid the crime wave, data show federal prosecutors in the nation's capital declined to prosecute 67% of people arrested last year in cases that typically would have been tried in the D.C. Superior Court, the Washington Post reported in March. The police department has also been grappling with understaffing issues not seen in decades.
White delivered his remarks Tuesday at the site of a shooting that killed three people and left another two injured on Saturday.
SUSPECTS WANTED AFTER D.C. BUSINESSES HIT WITH EXPLOSIVE DEVICES, MOLOTOV COCKTAIL: POLICE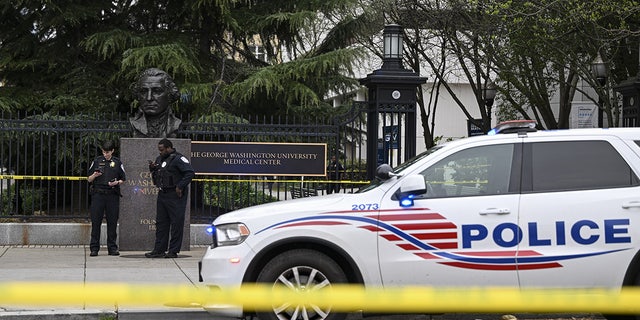 WASHINGTON DC, US – APRIL 07: Police officers cordon off the scene after a body found shot near George Washington University Hospital in Washington DC, United States on April 07, 2023.  ((Photo by Celal Gunes/Anadolu Agency via Getty Images))
"I am calling on the community and its stakeholders to join us for a shooting response to speak out against the violence in our city. Elected officials cannot solve this alone," White said. "This effort requires the input and cooperation of parents, students, churches, businesses, civic associations, and even those responsible for the violence. We all must do this together. I stand ready to make our streets safe for all who walk them, not only in Ward 8, but across the District."
WASHINGTON, DC INDEPENDENCE DAY DRIVE-BY SHOOTING LEAVES 9 INJURED, INCLUDING 2 JUVENILES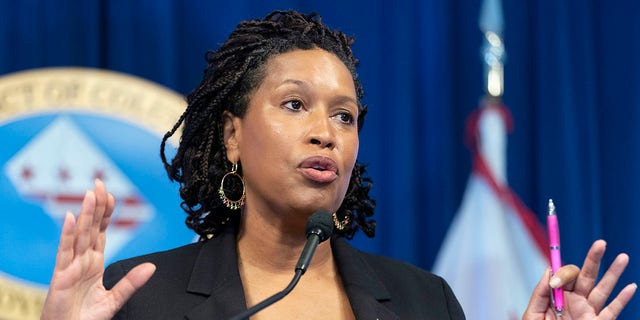 District of Columbia Mayor Muriel Bowser speaks during a news conference Nov. 9, 2022, in Washington.  (AP Photo/Jacquelyn Martin, File)
Advisory Neighborhood Commissioner Kathy Henderson previously called on D.C. Mayor Muriel Bowser to bring in the National Guard to help stem violence in the city. Bowser, however, responded in July that the "National Guard don't typically do law enforcement," according to ABC 7.
CLICK TO GET THE FOX NEWS APP
"If we had a specific mission that was in the mission of the National Guard, we wouldn't hesitate to call on them. What the National Guard, they're not law enforcement, keep in mind. They don't know our local laws. They don't typically make local arrests. What we have used the National Guard for, to perform a very critical public safety function, has been in more traffic posts and we use traffic posts very statically," said Bowser.
Bowser's office did not immediately respond to Fox News Digital's request for comment on White's remarks.