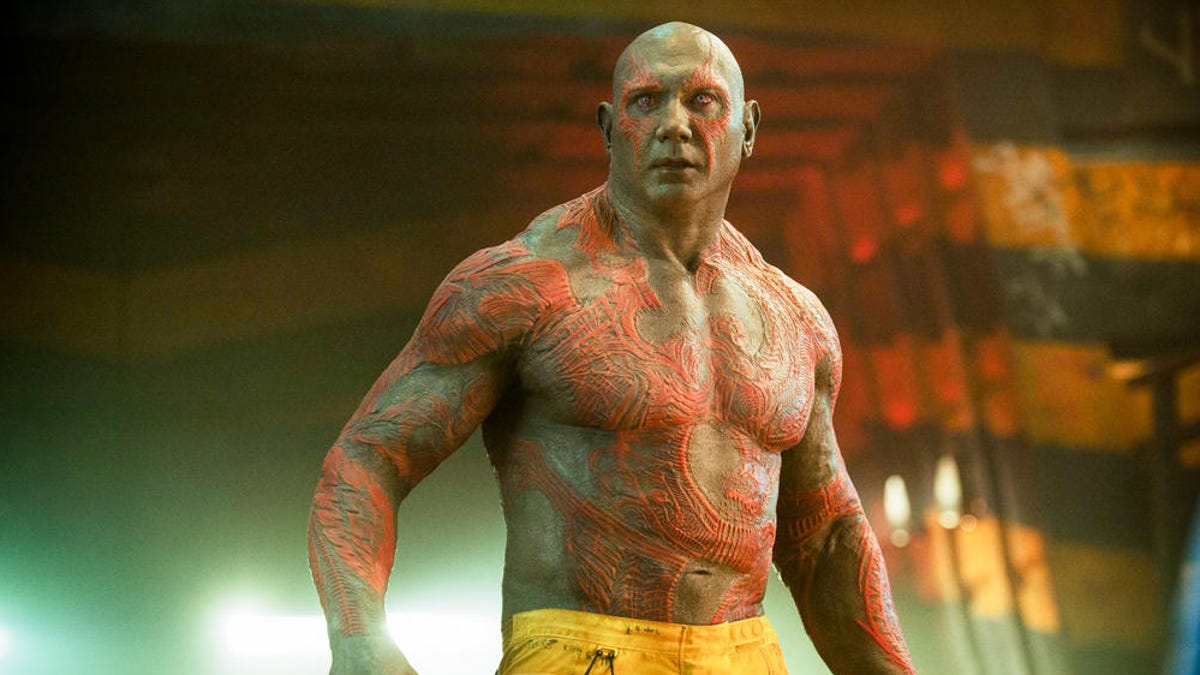 Dave Bautista as Drax in Avengers: Infinity War.
Marvel
Dave Bautista's time as Drax, the beloved gray (or green? or blue?) space-faring hero, is nearly up. 
Guardians of the Galaxy Vol. 3, which debuts on May 5, will mark Bautista's last appearance as the character. The actor and retired professional wrestler spoke about his exit in GQ profile published on Wednesday, expressing gratitude and love for Drax but also relief. 
"It wasn't all pleasant," Bautista told GQ. "It was hard playing that role. The makeup process was beating me down. And I just don't know if I want Drax to be my legacy — it's a silly performance, and I want to do more dramatic stuff." 
Bautista currently stars as influencer Duke Cody in the Netflix Knives Out sequel Glass Onion. On Feb. 3, he'll appear in M. Night Shyamalan's horror movie Knock at the Cabin. Other credits include the James Bond movie Spectre, Blade Runner 2049 and 2021's Dune. According to GQ, he'll have a "vastly expanded role" in Dune: Part Two, due out Nov. 3.
The star previously confirmed the news about Drax to Ellen DeGeneres in a 2021 interview, joking that he was going to be "54 years old by the time Guardians 3 comes out, and just like the shirtless thing is getting harder and harder for me."
"The journey has come full circle, and I'm just ready to kind of step aside and wrap it up," he told DeGeneres. In the GQ article, he offers more of his thoughts on leaving the role.
According to the GQ article, Bautista found himself an in-demand actor for the first time after starring in 2014's Guardians of the Galaxy. When Guardians 3 arrives, he'll have played Drax in six movies and the Guardians of the Galaxy holiday special.
New Movies Coming in 2023 From Marvel, Netflix, DC and More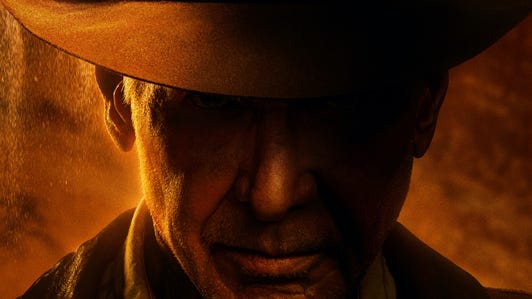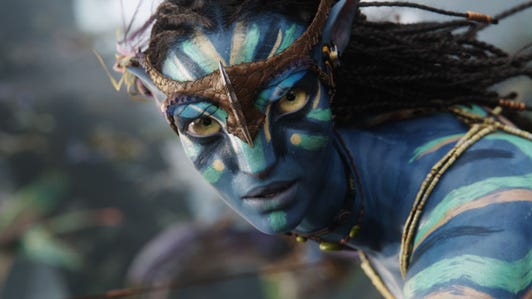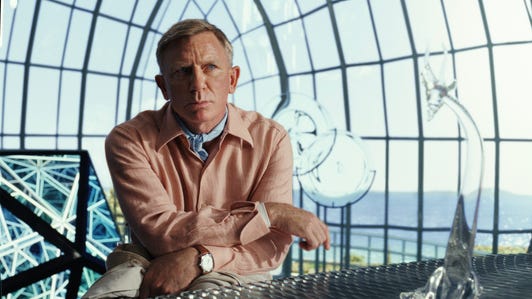 +45 more
See all photos