close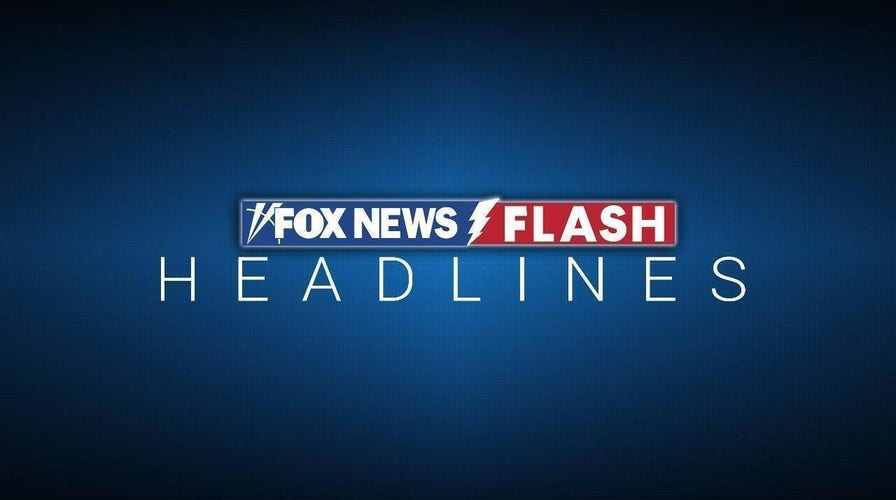 Video
Fox News Flash top headlines for August 29
Fox News Flash top headlines are here. Check out what's clicking on Foxnews.com.
Former Thai Prime Minister Thaksin Shinawatra is suffering from stress and fatigue but is in good spirits, his daughter said Tuesday as criticism grew of his transfer to a hospital just hours after he began serving an eight-year prison sentence.
Thaksin, who was ousted in a 2006 military coup, returned to Thailand last week after 15 years of self-imposed exile and was immediately sent to prison over several criminal convictions he has decried as politically motivated.
Corrections officials said Thaksin, 74, was considered vulnerable due to his age, chronic heart and lung conditions, high blood pressure and back problems. Thaksin, a former police lieutenant colonel, is being treated in a private room at the Police General Hospital, where the director said he was in serious condition with heart and lung problems.
THAILAND'S EX-PM TRANSFERRED FROM PRISON TO HOSPITAL IN LESS THAN A DAY AFTER RETURNING FROM EXILE
There is growing criticism that Thaksin has received special treatment compared to other inmates, including not having to get a prison-style haircut. His swift transfer to the hospital has prompted calls for proof that he is genuinely sick. A conservative-aligned group of activists went to the hospital last week demanding that it release information about his condition and treatment.
"My dad was happy to see me, very happy. He's stressed and tired but he is in good spirits," Paetongtarn Shinawatra told reporters at the headquarters of populist Pheu Thai party, of which she is a key member. Pheu Thai is the latest in a string of parties affiliated with Thaksin that were founded after he was removed from power and his party dissolved.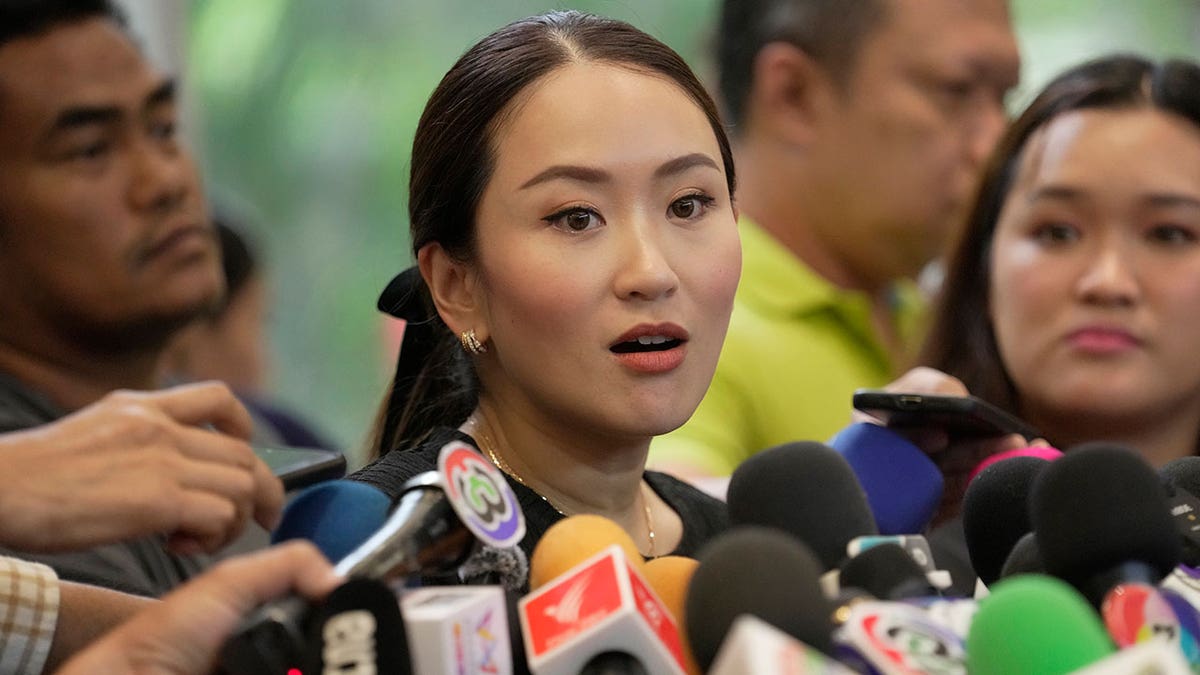 Paetongtarn Shinawatra, daughter of Thailand's former Prime Minister Thaksin Shinawatra, talks to reporters in Bangkok, Thailand, on Aug. 29, 2023.  (AP Photo/Sakchai Lalit)
Paetongtarn said after visiting her father in the hospital that he had suffered complications after contracting the coronavirus in 2020 and that she is most worried about his heart condition.
Hours after Thaksin's return to Thailand, a Pheu Thai candidate, Srettha Thavisin, won enough votes in Parliament to become prime minister, ending more than three months of uncertainty after national elections.
GERMAN BUSINESSMAN FOUND DISMEMBERED IN FREEZER IN THAILAND
To achieve a majority, the party formed a coalition with pro-military parties linked to a coup that removed a Pheu Thai government led by Thaksin's sister, Yingluck Shinawatra, from power in 2014. It also excluded the progressive Move Forward Party, which won the most votes in the elections, from the coalition.
It is widely believed that the divisive former leader returned out of hope that a friendly government would reduce his sentence, and that he may have made a deal with authorities, although Thaksin has said his decision had nothing to do with the Pheu Thai party's bid for power. The outgoing government said Thaksin can request a royal pardon like any other prisoner.
Paetongtarn said her father will decide when to request a pardon.
CLICK HERE TO GET THE FOX NEWS APP
Asked about the controversy over his hospitalization, Paetongtarn replied only that she was worried about him being sick. She said the duration of his stay is up to the medical staff.
Thaksin's return from exile was an emotional moment for supporters of the billionaire, who won the loyalty of millions with populist policies that directed attention and funding to the country's largely rural, impoverished north before he was removed by the military coup. His reemergence recalls years of pitched battles — both figurative and sometimes literal — between his "red shirt" supporters and "yellow shirt" opponents who champion conservative, royalist values.