Danny Trejo marked his 55th year of sobriety with a celebratory post on X, the social media platform formerly known as Twitter.
The 79-year-old actor shared a photo in which he was seen beaming and throwing his arms out as he commemorated his milestone on Wednesday.
"I'm 55 years clean and sober today by the grace of God!" the "Machete" star wrote. "I've done this one day at a time, and for anyone out there struggling YOU CAN TOO!"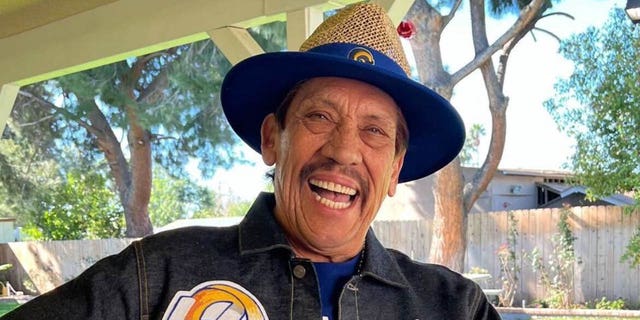 Danny Trejo is celebrating 55 years "clean and sober" at the age of 79. (Danny Trejo Twitter)
In July 2021, Trejo opened up about his sobriety journey in an interview with Fox News Digital, shortly after the release of his memoir "Trejo: My Life of Crime, Redemption, and Hollywood."
DANNY TREJO RECALLS MEETING CHARLES MANSON BEHIND BARS IN NEW MEMOIR: HE WAS A 'SLICK LITTLE WIMP'
In his book, which he co-authored with fellow actor Donal Logue, the Los Angeles native detailed his abusive childhood, life behind bars, enduring painful loss and finding God.
Before Trejo landed his first acting role in 1985's "Runaway Train," he was a convicted felon who struggled with drugs and violence. The Los Angeles native first smoked marijuana when he was 8 years old, was drinking by age 12, became a heroin addict as a teenager and did stints in some of America's most notorious prisons.
Trejo shared that he embraced sobriety while in prison after he joined a 12-step program and found God.
"I got clean in '68 in prison. I then got out of prison in 1969," Trejo told Fox News Digital.
He continued, "It seemed like I did better, but there was still something missing. … I didn't think turning me on to marijuana was abuse when I was 8. I thought it was sharing. It was a form of abuse. I didn't know. So when you finally start realizing, 'Wait a minute man, this is not right,' that's when the healing really begins."
"But I had to do it," Trejo added. "I had to get clean. I wouldn't have gotten to this point in my life if I didn't take that step. I would have just stayed the same person."
"Now, I tell my kids I love them every day. I'll call them up and say, 'I love you, and you're the apple of my eye.' I guess I'm doing everything my parents didn't do. And yet, I refuse to blame them. That was what they knew."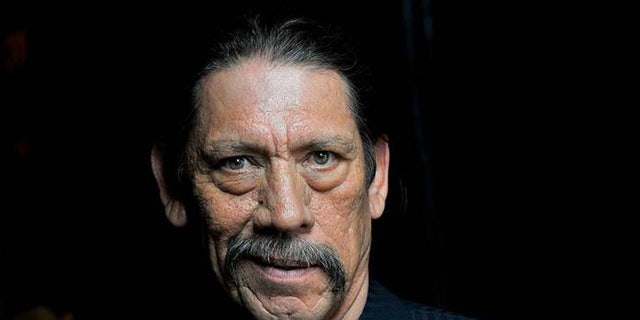 Trejo embraced sobriety after finding God while incarcerated in solitary confinement. (Gloria Hinojosa)
Trejo is father to son Danny, 42, who he shares with his ex-girlfriend, Diana Walton, as well as son Gilbert, 35, and daughter Danielle, 33, from his relationship with ex Maeve Crommie.
The "From Dusk Till Dawn" actor told Fox News Digital that faith plays a central role in his life.
"First of all, I made a deal with God in 1968," he recalled. "I said, 'If you let me die with dignity, I'll say your name every day. And I'll do whatever I can for my fellow inmate.'"
He continued, "I never thought I was getting out of prison. And God let me out of prison. I got out on Aug. 23, 1969. I have to say that with God, nothing can hurt you. Anything is possible. Without God, you're dead. And I know I would be without the faith I have."
CLICK HERE TO SIGN UP FOR THE ENTERTAINMENT NEWSLETTER
Trejo turned to faith when he was being kept in solitary confinement after hitting a guard in the head with a rock during a prison riot. The actor, who has maintained the guard was not his intended target, was facing the death penalty for attempted murder.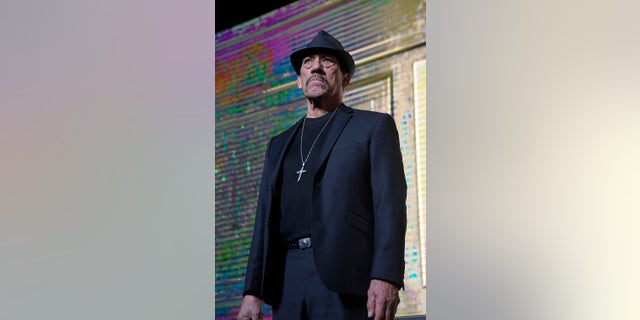 The actor told Fox News Digital that his faith plays a central role in his life. (Michael Tullberg/Getty Images)
The charges were later dropped due to a technicality and Trejo was determined to turn his life around. In his interview with Fox News Digital, he said that he and God have "lived up" to the deal that they made 55 years ago.
CLICK HERE TO GET THE FOX NEWS APP
"I wake up every morning and say, 'Dear heavenly Father, please let me help whoever I can for my fellow man. And I'll say your name every day, and I'll do whatever I can,'"Trejo said.
He continued, "And it's been working. He lived up to his deal. I'm living up to mine. I even asked God a couple of days ago, 'How am I doing?'"
"He said, 'Trejo, you're doing great. Keep it up. You're almost out of hell,'" Trejo added with a laugh.
Fox News Digital's Stephanie Nolasco contributed to this report.