close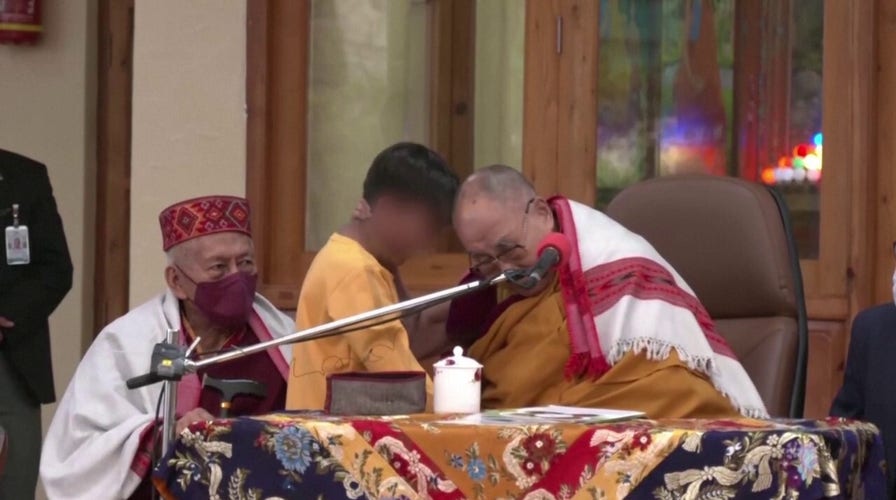 Video
Dalai Lama apologizes for 'hug' with young boy
Dalai Lama apologizes for 'hug' with young boy after asking him to 'suck my tongue'
The Dalai Lama apologized for an interaction with a young boy on Monday after disturbed viewers saw the religious leader ask the boy to "suck my tongue."
The 87-year-old exiled religious leader of Tibet was holding a public event when the interaction occurred. His representatives say the boy approached the Dalai Lama and asked for a hug. The two interacted for several moments, and footage circulating on social media shows the boy responding to the leader's request to "suck my tongue."
"A video clip has been circulating that shows a recent meeting when a young boy asked his holiness the Dalai Lama if he could give him a hug," representatives wrote in a statement on Twitter. "His holiness wishes to apologize to the boy and his family, as well as his many friends across the world, for the hurt his words may have caused."
"His holiness often teases people when he meets in an innocent and playful way, even in public and before cameras. He regrets the incident," the statement continued.
CHINA INTERFERENCE IN SUCCESSION OF NEXT DALAI LAMA SLAMMED BY SEN. RISCH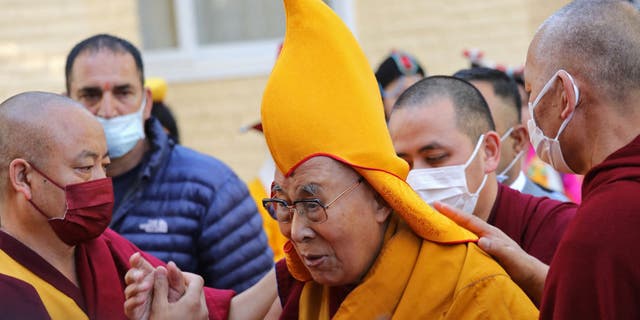 Tibetan spiritual leader Dalai Lama arrives to attend a prayer at the Main Tibetan Temple in McLeod Ganj on April 5, 2023. (AFP via Getty Images)
INDIAN MAN RIGGED MUSIC SYSTEM WITH EXPLOSIVES THAT KILLED GROOM OF FORMER LOVER: REPORTS
The Dalai Lama currently lives in India and is considered by China to be a criminal separatist after he fled Tibet following a failed uprising against China in 1959.
Video of Monday's incident has already racked up millions of views across social media.
The religious leader remains a major player in the fight for freedom in Tibet, which is under oppressive Chinese rule.
The Chinese foreign ministry declared in 2011 that only the government in Beijing can appoint the next Dalai Lama and no other succession candidate would be given any recognition.
CLICK HERE TO GET THE FOX NEWS APP
Nevertheless, senior Buddhist priests, representing all schools of Tibetan Buddhism, unanimously endorsed the Dalai Lama's sole authority to choose his successor at a conference in 2020.
"It is a question of credibility, legitimacy," Lobsang Sangay, president of the Tibetan government in exile said at the time. "China could appoint one, but the appointee will have zero credibility. Fake is always fake."
Reuters contributed to this report.