close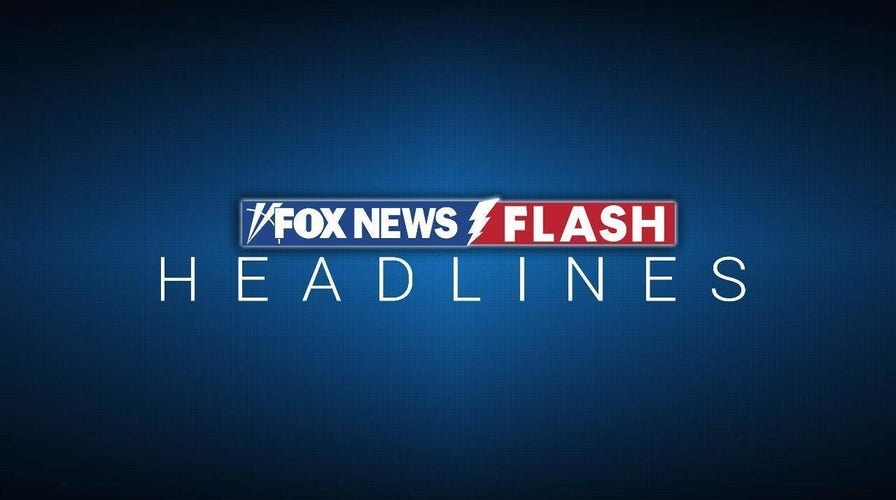 Video
Fox News Flash top headlines for January 13
Fox News Flash top headlines are here. Check out what's clicking on Foxnews.com.
Czechs have started voting for a new president, with populist billionaire Andrej Babis leading a field of eight candidates in a two-day election to succeed Milos Zeman in the largely ceremonial post.
Babis, a former prime minister, was acquitted this week in a fraud trial, which boosted his chances of winning in the first round of the presidential election in voting on Friday and Saturday.
If no candidate achieves a majority, as polls have indicated, the top two finishers will face each other in a runoff in two weeks' time.
A court in Prague acquitted Babis, 68, on Monday of fraud charges in a $2 million case involving EU subsidies. The prosecution still can appeal. Babis had pleaded not guilty and repeatedly said the charges against him were politically motivated.
PROTEST AGAINST CZECH GOVERNMENT'S HANDLING OF THE ENERGY CRISIS ERUPT IN CAPITAL
Despite a number of scandals, his popular support remains strong, particularly among his base, older voters.
Retired army Gen. Petr Pavel, 61, a former chairman of NATO's military committee, and former university rector and economist Danuse Nerudova, 44, are Babis' main challengers.
The two political newcomers fully endorsed the country's military and humanitarian support for Ukraine in its fight against Russia and see the Czech Republic's future linked to membership in the EU and NATO.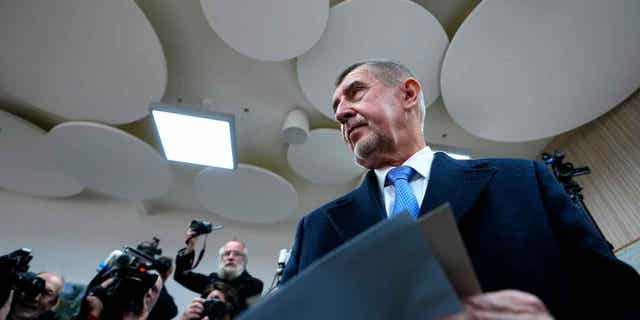 Presidential candidate Andrej Babis arrives to cast his vote at a polling station in Pruhonice, Czech Republic, on Jan. 13, 2023. 
(AP Photo/Petr David Josek)
Polls indicate that none of the remaining candidates is likely to make the runoff.
They include Pavel Fischer, a former diplomat and adviser to former president Vaclav Havel, and Jaroslav Basta, a lawmaker for the country's major anti-migrant force, the Freedom and Direct Democracy party.
CZECH PROTESTERS DEMAND 'FREEDOM' AS NEW COVID RESTRICTIONS GO INTO EFFECT FOR THE UNVACCINATED
The current five-party ruling coalition endorsed Pavel, Nerudova and Fischer, who ran as independent candidates.
Babis, whose centrist ANO (YES) movement ended up in opposition after losing the 2021 general election, is supported by his Zeman, with whom he shares euroskeptic views and the habit of using anti-migrant rhetoric.
"We think that a different candidate than anyone supported by the government should be elected," Babis said.
CLICK HERE TO GET THE FOX NEWS APP
Zeman was the first president elected by popular vote. His second and final five-year term expires in March.
Lawmakers elected the previous two presidents, Havel and Vaclav Klaus.