close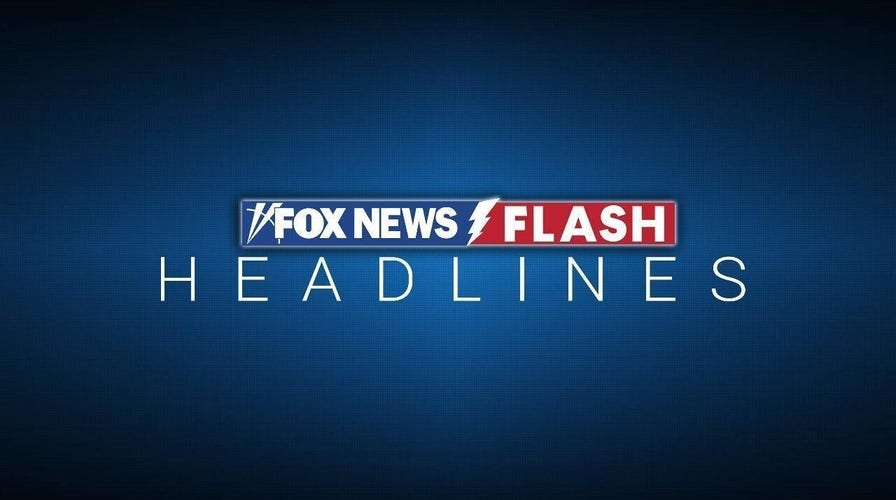 Video
Fox News Flash top headlines for May 25
Fox News Flash top headlines are here. Check out what's clicking on Foxnews.com.
Cyprus authorities say they're taking extra efforts to ensure flight safety isn't compromised from Turkish warplanes and military drones flying inside Cypriot-monitored airspace without filing either flight plans or communicating with air traffic control.
The issue over unregulated Turkish military flights again came to the fore earlier this month when Cypriot authorities said a Turkish warplane "illegally" flew low over a United Nations-controlled buffer zone that cuts across the ethnically-divided island nation on what was believed to be a surveillance mission.
"Despite these illegal acts by Turkey, and the illegal operation of the self-styled air traffic control by the secessionist entity, the Department of Civil Aviation of Cyprus is doing its utmost to ensure the safe provision of air traffic services within the Nicosia FIR in its entirety," the Cyprus government told The Associated Press late Wednesday.
Despite the International Civil Aviation Authority recognizing the Cyprus government as the sole air traffic authority within the island's 67,567-sq. mile Flight Information Region (FIR), Turkish Cypriots have declared their own airspace in the north and direct flights in and out of an airport in the north that saw a combined 23,224 arrivals and departures last year.
PARALYZED MAN REGAINS THIS 'SIMPLE PLEASURE' THANKS TO AI 'DIGITAL BRIDGE'
Cyprus is taking extra efforts to ensure their air safety amid Turkish warplane incursions.  (Fox News)
CLICK HERE TO GET THE FOX NEWS APP
But passenger jets traversing Cyprus' FIR have received differing flight instructions, leading to "confusion and misunderstanding" among pilots although the risk of an accident is extremely remote, according to Europe's air safety agency.
In the past, there have been a number of instances where aircraft got dangerously close to one another as a result of these contradictory instructions.
Turkey doesn't recognize Cyprus as a state and is the only country to recognize a breakaway Turkish Cypriot state in the island's northern third. Turkish Cypriots declared independence nearly a decade after a 1974 Turkish invasion triggered by a coup aiming at union with Greece.
Turkey also maintains a sizeable military force and numerous military installations in the north, including an airfield from which military drones are known to operate.
Turkish Cypriot authorities insist that there are "two sovereign states" on Cyprus "where each has effective control over their own territory, including their airspace." In a statement to the AP, they accuse Cypriot government authorities of being "confrontational" and of issuing "potentially misleading instructions" to pilots while calling for "dialogue and cooperation."