close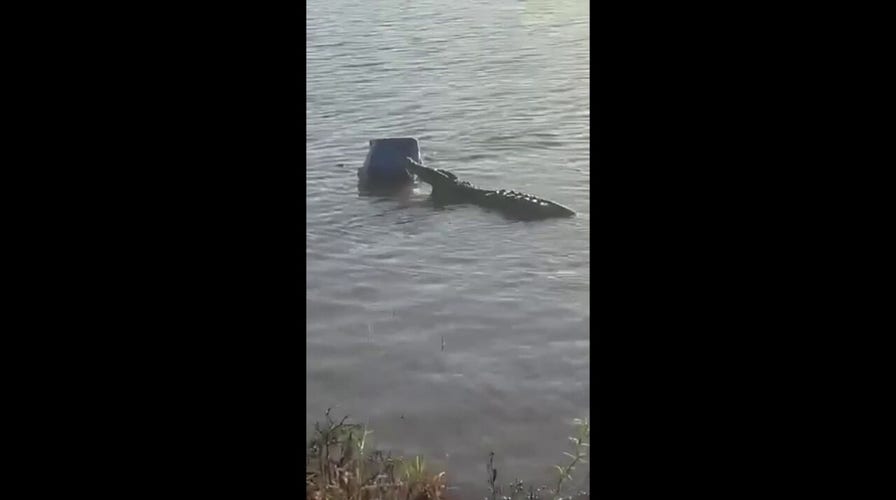 Video
Crocodile crashes picnic, steals cooler full of alcohol in South Africa
Credit: Davout Wolhuter / AMAZING ANIMALS+ /TMX
A crocodile was caught on camera stealing a cooler full of alcohol from a group having a picnic in South Africa, and then fighting another crocodile in an attempt to keep the nabbed goods.
The incident happened at the Rietspruit Game Reserve, which is about a 3.5-hour drive away from Johannesburg nestled in the foothills of the Waterberg Mountains, according to reports.
"Rowena Mould, a sprightly 70-year-old retiree, and Davout Wolhuter were out on a relaxing game drive at the Rietspruit Game Reserve. They had a good cheetah sighting just prior to their picnic, and they set up their picnic as usual. It was all going well until a crocodile came out of the water," Latest Sightings revealed.
Wolhuter posted the video to social media showing the massive reptile resting its jaws on a blue cooler, amid a wider picnic spread. He also narrated the video.
MOUNTAIN LION ATTACKS MAN SITTING IN COLORADO OUTDOOR HOT TUB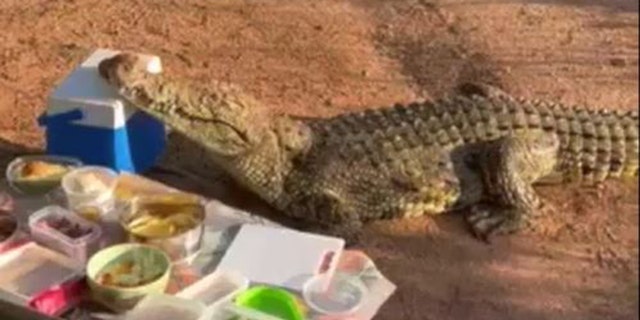 A curious crocodile snuck up on a picnic in South Africa before taking off with a cooler full of beer. (Davout Wolhuter / AMAZING ANIMALS+ /TMX)
"Come on croccy, this is not playing cricket. No. Go back into the water," Wolhuter can be heard being saying in the video. "My beers are in that cooler box, man."
The video pans over to show another crocodile waiting in the water nearby.
"We're at the dam, having drinks," a woman in the group says over a radio in the safari truck, and offers directions to their location. "One of the crocodiles is actually out of the water, so we're a little bit, um, challenged here."
CROCODILE ESCAPES 'ZOO VAN' IN FLORIDA, DASHES DOWN ROAD BEFORE BEING WRANGLED, VIDEO SHOWS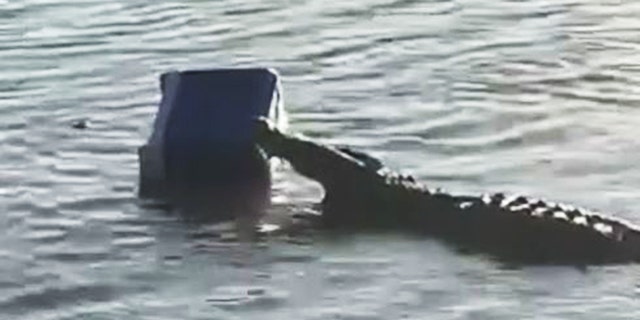 Crocodile thief swims away with cooler in South Africa. (Davout Wolhuter / AMAZING ANIMALS+ /TMX)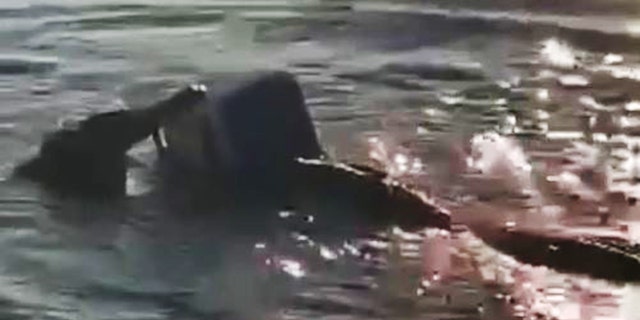 Another crocodile came swimming up and attempted to steal the beer cooler away for itself. (Davout Wolhuter / AMAZING ANIMALS+ /TMX)
"This is not very gentlemanly behavior," Wolhuter can be heard saying in a subsequent video that shows the crocodile in the water with the cooler.
"This is insane," he says while laughing. "Bring me my cooler box."
The second crocodile approaches and latches on to the cooler when "Oh, s—!" can be heard.
CLICK HERE TO GET THE FOX NEWS APP
The two crocodiles stay attached to the cooler as they swim away.
"Oh, he's taking the top off. I've never seen anything like this," Wolhuter says.