Alexa and Siri are about to get really jealous. 
The voice technology smart speakers are being taken on by a full-fledged humanoid AI robot being rolled out on the ChatGPT app for Plus paying customers. 
Starting this week, a new feature will be available on the iOS and Google Play ChatGPT apps that could potentially eliminate the need for keyboards. Let's dive in and see exactly what is going to be at our fingertips.
What new development is coming to ChatGPT?
CLICK TO GET KURT'S FREE CYBERGUY NEWSLETTER WITH SECURITY ALERTS, QUICK TIPS, TECH REVIEWS AND EASY HOW-TO'S TO MAKE YOU SMARTER
The new development, Voice Conversation, allows you to have a direct conversation with ChatGPT. I'm not talking about the typed-out conversations that you can already have with the platform. I'm talking about real conversations like you would have with a friend on the phone.
You will be able to ask this feature anything you would normally type to it, except this time you can use your voice.
The craziest part about it? It sounds nearly indistinguishable from a real human being. It's almost like having a robot friend on your phone, and it's more advanced than Alexa and Siri.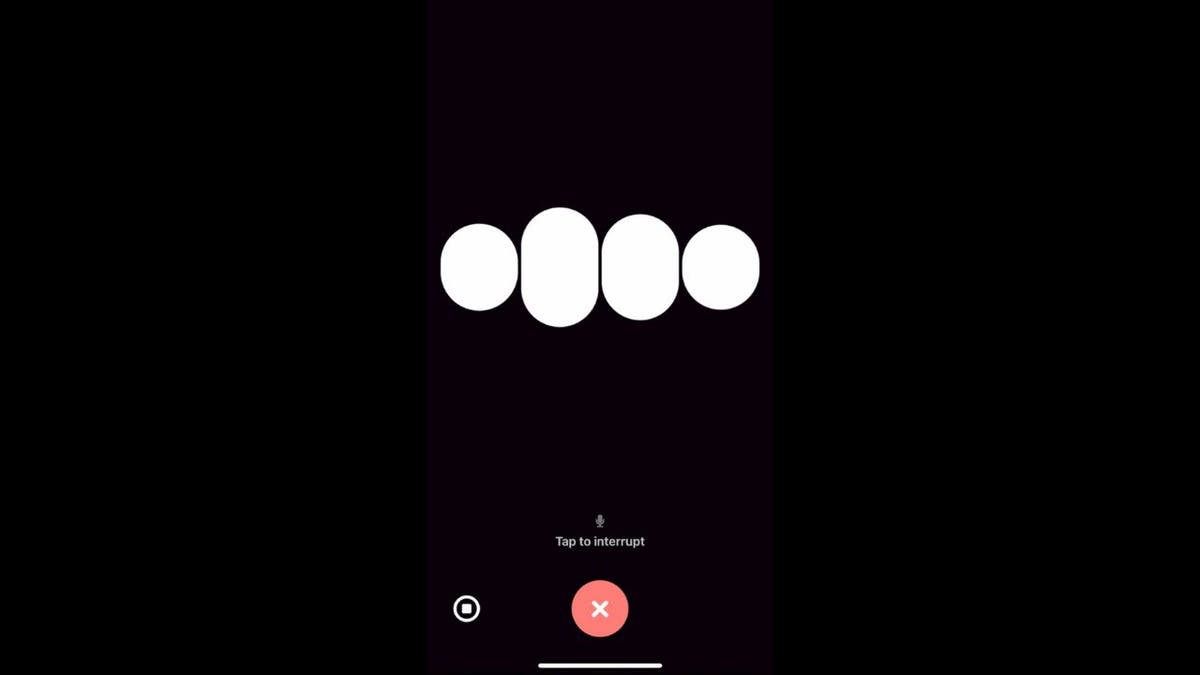 OpenAI is rolling out the ability to carry on conversations with a human-sounding robot on the ChatGPT app. (OpenAI)
MORE: BEST ALTERNATIVES TO CHATGPT 
 What are some things I can do with Voice Conversation?
Besides asking basic questions, you can upload a photo on the ChatGPT app, and it can make insightful remarks about the photo. 
For example, if I were to upload a picture of a strawberry, banana and eggs, then ask it what I can make with this, the chatbot answered Strawberry Banana Pancakes when tested by The Wall Street Journal. 
You can take a picture of an unfinished tic-tac-toe game, and it will tell you what move to make. You could even take a picture of your bike and ask it to help you figure out how to lower your seats.
You could have it come up with a bedtime story for your child or simply just talk to you as a friend needing advice. The possibilities are endless.
And while you can ask it anything, ChatGPT does remind you of its accuracy by saying, "While I sound conversational, remember I'm just processing data. Always use your judgment, especially for important matters."
WHAT IS ARTIFICIAL INTELLIGENCE (AI)?
 How can I access this new feature?
To access Voice Conversation, you will first need to download the ChatGPT app to your smartphone. The app is available for both iOS and Android devices.
You will also need a ChatGPT Plus account, which costs around $20 per month with OpenAI. Just go to settings and turn on Voice Conversations when the app update is pushed to your iPhone or Android. You can get more information about obtaining an account with them here.
As far as when this will become available to everyone, OpenAI reported this:
ChatGPT Plus and Enterprise users will get to experience voice and images over the next two weeks. Plans seem to include eventually rolling out these capabilities to other groups of users, including developers, soon after.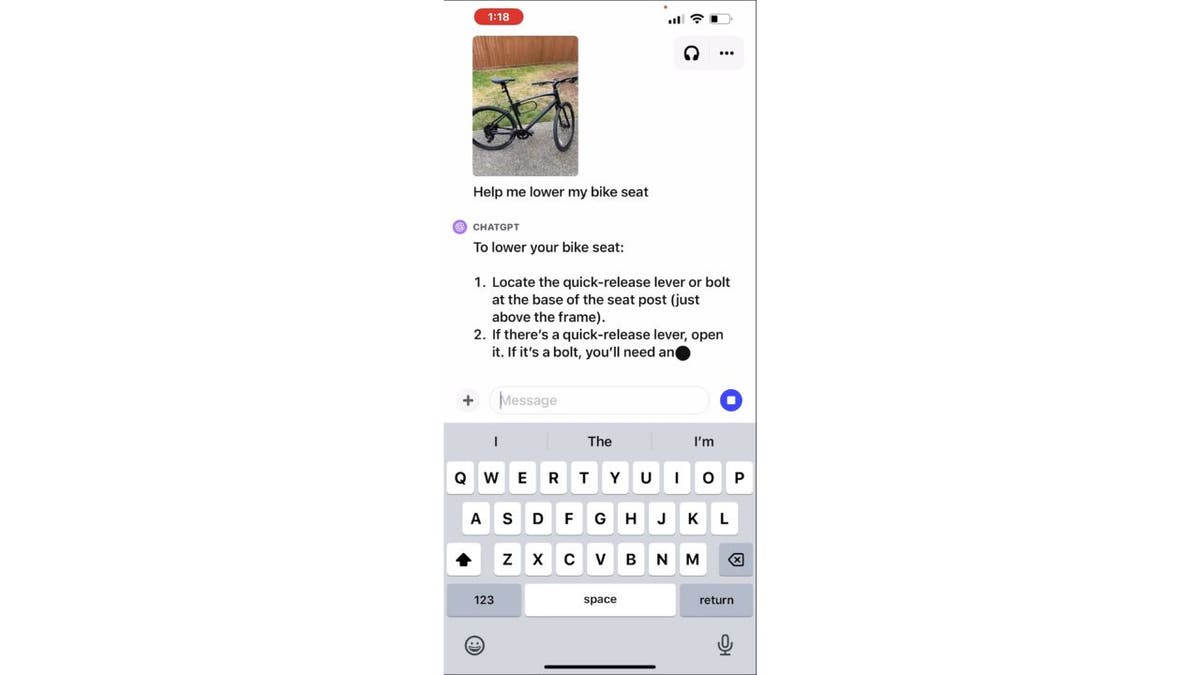 OpenAI will give users the ability to carry on conversations with a human-sounding robot on the ChatGPT app. (OpenAI)
WHAT IS CHATGPT?
Kurt's key takeaways
I remember when voice assistants like Siri and Alexa came about, yet this type of feature seems much more advanced in a frightening way.  I'm not too sure that I love the idea of everyone having access to a robot friend like this.  We'll have to wait and see how people take advantage of this and if it will have any meaningful repercussions.
Hopefully, it remains a fun tool for people and not something everyone becomes too reliant on.  I'm wondering what happens when you develop a strong connection of trust with it. 
TEXAS CHURCHGOERS GET 'SHOTGUN SERMON' COOKED UP BY CHATBOT
What are your thoughts on this new feature? Are chatbots taking over too fast? Share your thoughts with us by writing us at Cyberguy.com/Contact
For more of my tech tips & security alerts, subscribe to my free CyberGuy Report Newsletter by heading to Cyberguy.com/Newsletter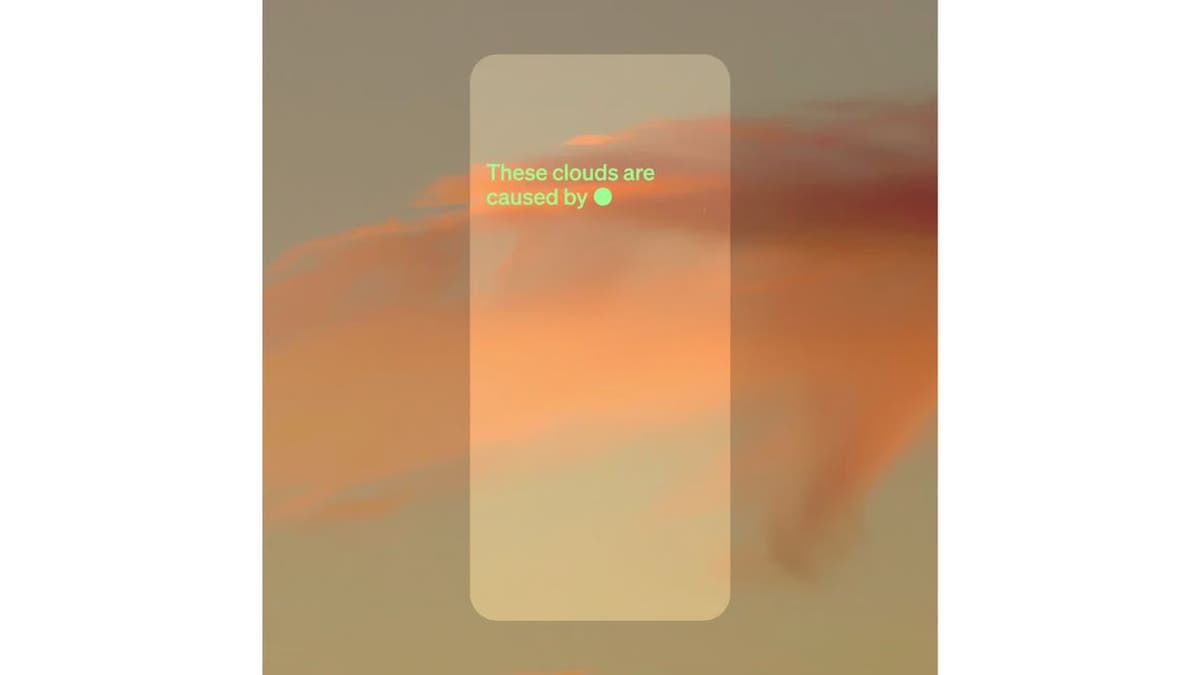 OpenAI is rolling out the ability to carry on conversations with a human-sounding robot on the ChatGPT app. (OpenAI)
CLICK HERE TO GET THE FOX NEWS APP
Answers to the most asked CyberGuy questions:
What is the best way to protect your Mac, Windows, iPhone and Android devices from getting hacked?
What is the best way to stay private, secure and anonymous while browsing the web?
How can I get rid of robocalls with apps and data removal services?
Copyright 2023 CyberGuy.com. All rights reserved.