Country singer Chris Young has dramatically transformed himself through his weight loss journey.
The 38-year-old musician flaunted his fit physique in a nearly-shirtless mirror selfie to show off his impressive new look.
"This year has been dedicated to a lot of work on myself. Music wise AND in the gym. Still not done, but down 60 pounds so yeah… Gonna leave this here," Young shared on Instagram.
CHRIS YOUNG SURPRISES KANE BROWN ON STAGE TO PERFORM THEIR DUET 'FAMOUS FRIENDS'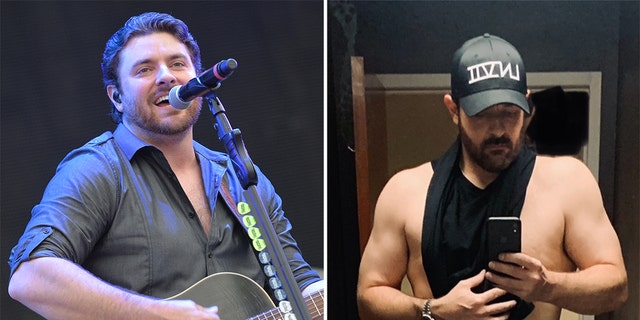 Country star Chris Young shows off dramatic 60-pound weight loss: 'Still not done' (Getty Images/Chris Young/Instagram)
Young received an abundance of support in the comments section as fans cheered him on.
"Chris, your hard work really shows! Proud of you for setting a goal and sticking with it! You look amazing!" one fan wrote.
Another comment read, "Great work! I would definitely do a triple take if I saw you walking down the road and didn't know who you were."
"Looking great… keep it up," a fan added.
APP USERS CLICK HERE
          View this post on Instagram                      
Young previously shared that he did a pre-show workout at the gym while he posed with his gym buddies.
APP USERS CLICK HERE
          View this post on Instagram                      
While the "The Man I Want To Be" crooner publicly shared his slimmed-down figure, he also recently released his new single "Young Love & Saturday Nights." His latest track features a music sample from David Bowie's hit song "Rebel Rebel."
Young is currently on tour for the rest of the year with his next two performances in Idaho and Nevada. He has a show scheduled in Las Vegas for December.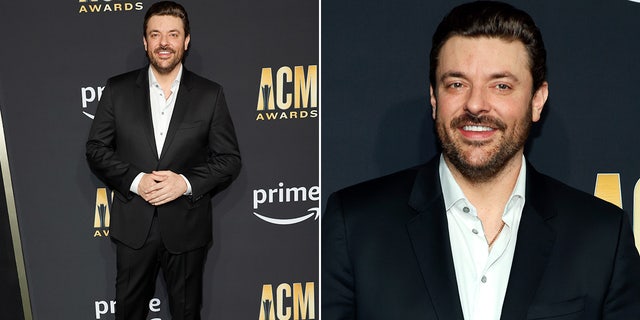 Chris Young walking the red carpet at the 2023 ACM Awards. (Getty Images)
CHRIS YOUNG LEADS ACADEMY OF COUNTRY MUSIC NOMINATIONS
Last year, Young combined his skills as an artist and producer to earn seven nominations at the Academy of Country Music Awards, including album of the year and single of the year.
He led the 57th Academy of Country Music with the most nominations in 2022.
The "Rescue Me" singer is not the only country star who recently shared his impressive weight loss.
DAN + SHAY STAR SHAY MOONEY SHOWS OFF MAJOR WEIGHT LOSS, ABS IN NEW PHOTO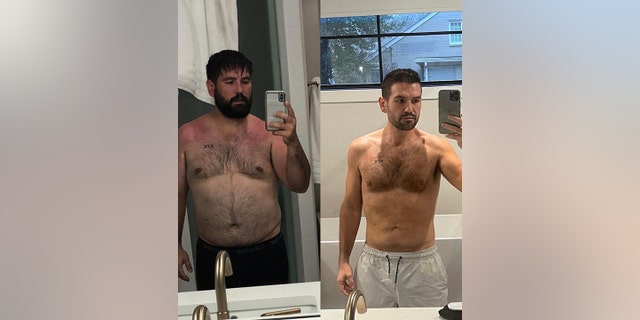 Shay Mooney showed off his weight loss in an Instagram post. (Instagram)
Earlier this year, Dan + Shay singer Shay Mooney took to his Instagram to show side-by-side shirtless photos of himself taken six months apart. Mooney revealed he lost 50 pounds during his dramatic transformation.
CLICK HERE TO SIGN UP FOR OUR ENTERTAINMENT NEWSLETTER
"Consistency. I changed my entire world in 6 months. No gimmicks or fads. Just consistency," he wrote beneath the photo. "If that tired guy on the left can do it so can you."
CLICK HERE TO GET THE FOX NEWS APP