close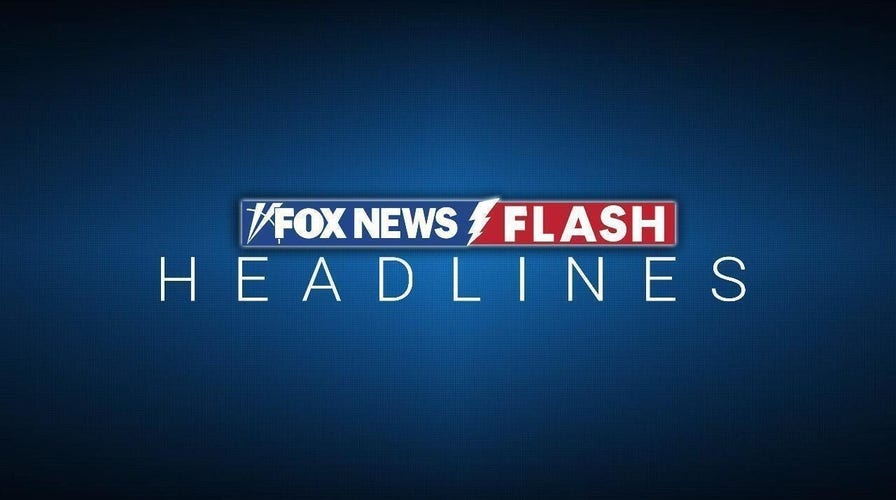 Video
Fox News Flash top headlines for October 13
Fox News Flash top headlines are here. Check out what's clicking on Foxnews.com.
New Zealanders began voting Saturday in a general election, with opinion polls indicating they favor a conservative change after six years of a liberal government led for most of that time by Jacinda Ardern.
Ardern unexpectedly stepped down in January, saying she no longer had "enough in the tank" to do the job justice. She won the last election in a landslide, but her popularity waned as people tired of COVID-19 restrictions and inflation threatened the economy.
Her departure left Chris Hipkins, 45, to take over as prime minister. He had previously served as education minister and led the response to the coronavirus pandemic. Polling indicates his conservative rival, former businessman Christopher Luxon, remains in the best position to become the nation's next prime minister when voting closes Saturday night.
NEW ZEALAND SCRAPS LAST REMAINING CORONAVIRUS RESTRICTIONS
Under New Zealand's proportional voting system, Luxon, 53, and his National Party will likely need to form an alliance with other parties to command a majority.
Luxon will need support from the libertarian ACT Party and possibly also from the New Zealand First party led by Winston Peters, 78, a veteran political maverick who this year has found support among disaffected voters including some conspiracy theorists.
Hipkins has said he won't strike a deal with Peters and that a three-party alliance to put Luxon in power would be a "coalition of chaos."
Luxon has promised tax cuts for middle-income earners and a crackdown on crime. Hipkins has promised free dental care for people younger than 30 and the removal of sales taxes on fruit and vegetables.
Also at stake in the election is the government's relationship with Indigenous Māori. Luxon has promised to axe the Māori Health Authority, which he says creates two separate health systems. Hipkins says he's proud of such co-governance efforts and has accused Luxon of condoning racism.
Within days of taking the reins in January, Hipkins found himself dealing with a crisis after New Zealand was hit by deadly floods and then a cyclone. He quickly jettisoned some of Ardern's more contentious policies and promised a "back to basics" approach focused on tackling the spiraling cost of living.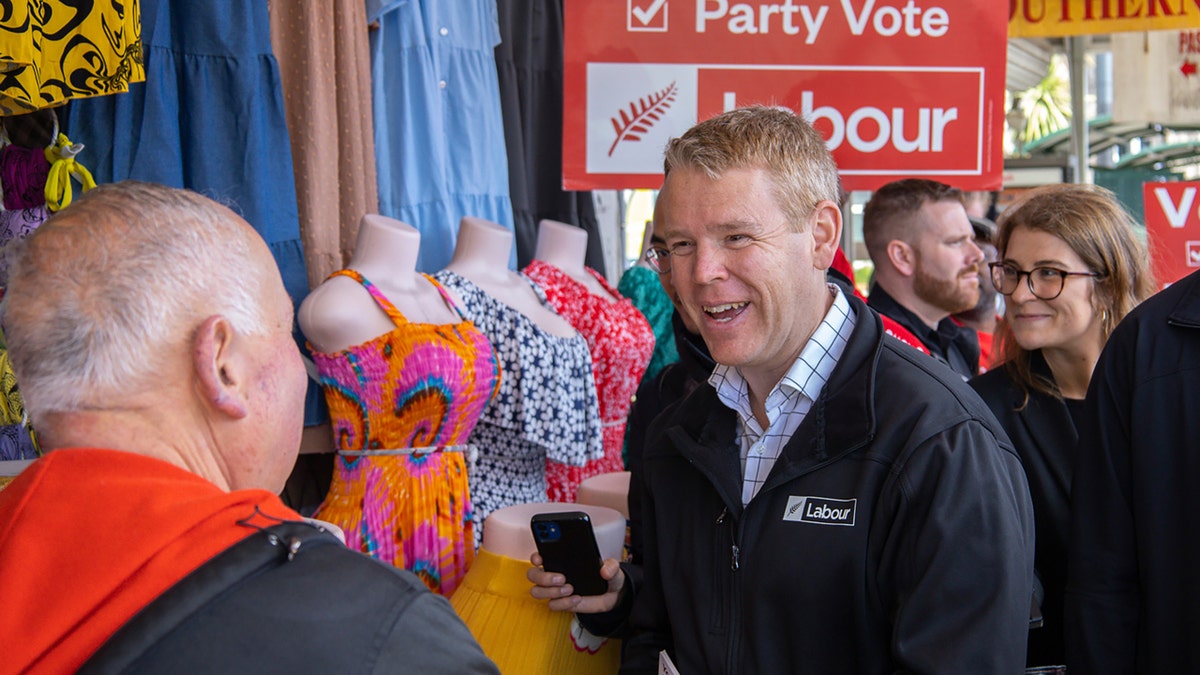 New Zealand Prime Minister Chris Hipkins greets residents on the street in Auckland, New Zealand, Friday, Oct. 13, 2023. (New Zealand Herald via AP)
During the six-week election campaign, both Hipkins and Luxon traveled the country and hammed it up for the cameras.
On the final day of campaigning on Friday, Hipkins grinned as he joined a Zumba dance class at an Auckland market. The prime minister looked to be about a half-beat behind in his dance moves.
"I'm sure you'll choose the best shots, when I'm at my most coordinated," Hipkins joked with reporters after the event.
If there was a little extra spring in his dance step, it was because the polling numbers for Hipkins and his Labour Party began trending upward in the last days before the election from a low ebb.
Luxon, meanwhile, hugged supporters in Auckland on his final campaign stop as they chanted his slogan to get New Zealand "back on track."
Earlier in the week, Luxon, who served as chief executive of both Unilever Canada and Air New Zealand, told an energized crowd in Wellington that he would crack down on gangs.
"I've gotta tell you, crime is out of control in this country," Luxon said. "And we are going to restore law and order, and we are going to restore personal responsibility."
NEW ZEALAND'S JUSTICE MINISTER RESIGNS AFTER BEING CRIMINALLY CHARGED IN CAR CRASH
Luxon also got cheers when he promised to fix the capital's gridlocked traffic with a new tunnel project.
Luxon is relatively new to politics but held his own against the more experienced Hipkins during televised debates, according to political observers. But Luxon also made some gaffes, such as when he was asked in a 1News debate how much he spent each week on food.
"I'm personally shopping every Sunday, down in Wellington. Probably about sixty bucks (U.S. $36)," Luxon said in a response that was ridiculed on social media as showing him as out of touch with the spiraling cost of groceries.
CLICK HERE TO GET THE FOX NEWS APP
New Zealand election rules prevent candidates from campaigning after polls open Saturday morning. While most votes will be counted by Saturday night, it might take days or even weeks of negotiations between political parties before the next government is finalized.