Congress has never been in session when various grand juries around the nation have indicted former President Trump on a host of charges.
It doesn't matter whether it was New York, Miami, Washington or Atlanta. Lawmakers have never been at the Capitol when a grand jury handed up the historic indictments for the former president.
Why does it matter whether Mr. Trump received word of an indictment when Congress was out of session? That means there weren't hordes of Capitol Hill reporters roaming the congressional complex in search of reaction and commentary from GOP lawmakers.
Congressional Republicans – whether they embraced the former president or not – abhorred the incessant questioning by reporters about his tweets, antics, criticisms and other commentary. Some GOPers tried to ignore this. But in the two-and-a-half-years since Mr. Trump left the White House, those lawmakers who are Trump loyalists are more apt to go to the mat to defend him. Many now openly question whether President Biden and Democrats are trying to "steal" the election by prosecuting their political opponents.
THE SPEAKER'S LOBBY: ELECTION STRATEGY IF 2024 IS A TRUMP VS. BIDEN REMATCH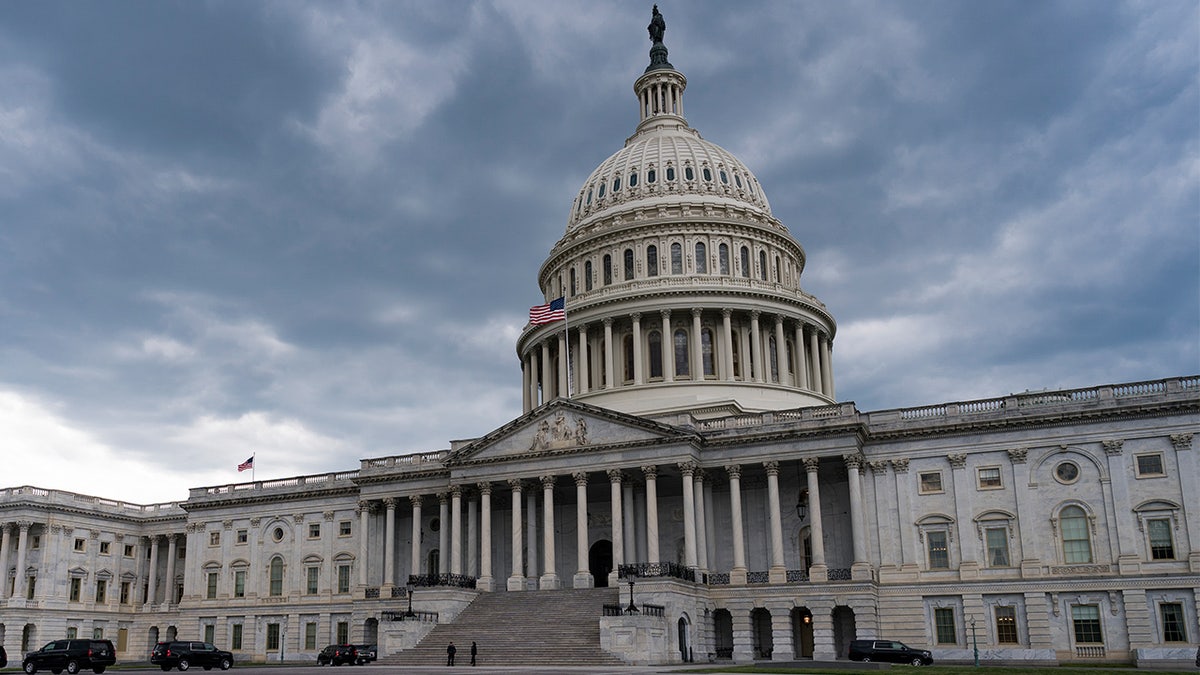 U.S. lawmakers have never been at the Capitol when a grand jury handed up the historic indictments for former President Donald Trump. (AP Photo/J. Scott Applewhite)
This is a new dynamic on Capitol Hill heading into the presidential election of 2024.
This talk from Republicans certainly builds up the GOP base and voters aligned with Mr. Trump. However, it puts other Republicans who want to build real estate between themselves, the party or their brand in a bad spot. The four court cases moving ahead are going to be long and tedious. It's going to be impossible for Republicans to ignore questions this time around regarding legal jeopardy. Moreover, many of the questions tied to the Georgia prosecution will focus on efforts to overturn the 2020 election. Many rank-and-file Republicans don't want to endure a relitigation of the Capitol riot or purported election fraud – repeatedly proven false.
And this is the conundrum facing congressional Republicans as we head into 2024. Yet again, how do they deal with former President Trump potentially at the top of the ticket? That's to say nothing of the heartburn some Republicans anticipate if Mr. Trump costs GOPers races down ballot as he did in 2018, 2020 and 2022.
Lawmakers who support Mr. Trump will resort to what they've done for a while. They'll vocally support the former president. House Judiciary Committee Chairman Jim Jordan, R-Ohio, and members of the Freedom Caucus will do all they can to throw shade at the Biden administration, Special Counsel Jack Smith and Fulton County, Georgia, District Attorney Fani Willis.
DEMOCRATS CELEBRATE, BIDEN FUNDRAISES OFF TRUMP ARREST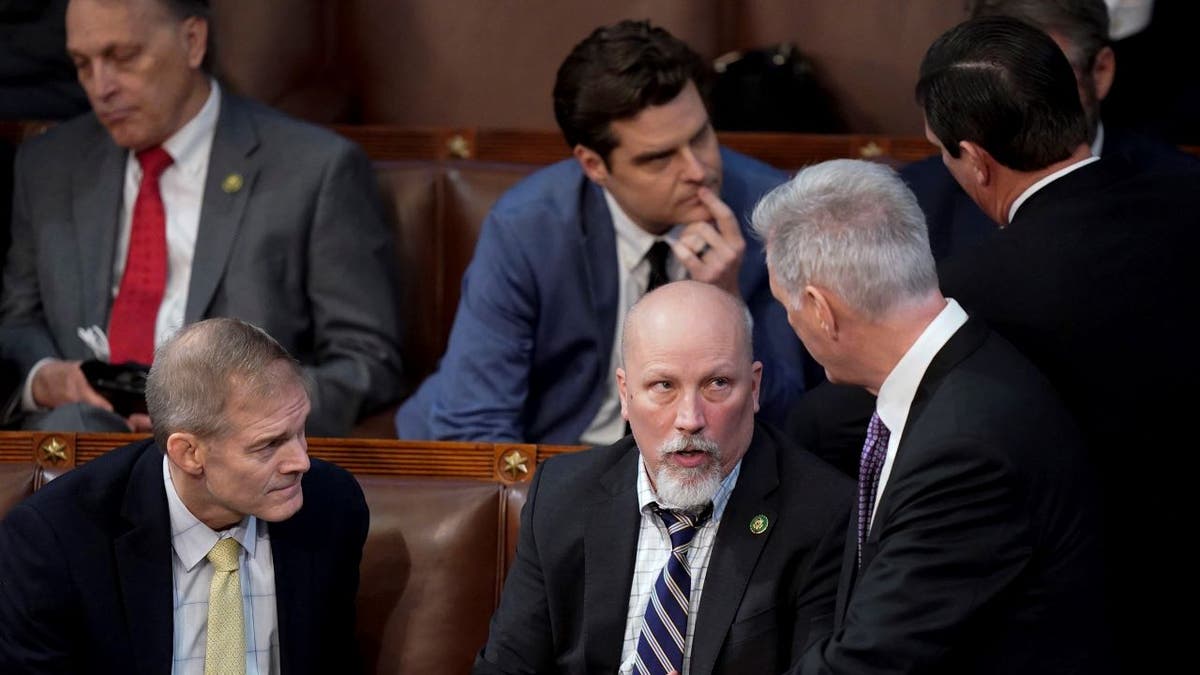 Republican lawmakers such as Rep. Jim Jordan, left, have stood in support of Trump. (Jabin Botsford/The Washington Post via Getty Images)
But that doesn't do much for Republican lawmakers who want a clean break from the former president. That's to say nothing of those who – at best – are willing to go along simply because this is where the Republican Party stands at the moment.
So how do GOP lawmakers who are wary of the former resident finesse this gauntlet in 2023 and 2024?
Republicans have struggled with this question since Trump hit the national stage in 2015. It's not even clear if some Republicans want to address the question. It's more an air of resignation.
Many Republicans are willing to just go along to get along. Some are scared to speak frankly about the former president, lest they draw his ire or the wrath of his advocates. But other Republicans who represent battleground districts or states face another 15 months – or more – of having to wrestle with the "Trump question" on Capitol Hill. Some of these inquiries about the former president and his legal troubles will naturally permeate the halls of Congress as lawmakers return to session in the coming weeks. The "Trump question" is just too big to duck this time.
GOP LAWMAKER UNVEILS PUSH TO BLOCK FUNDING FOR TRUMP PROSECUTIONS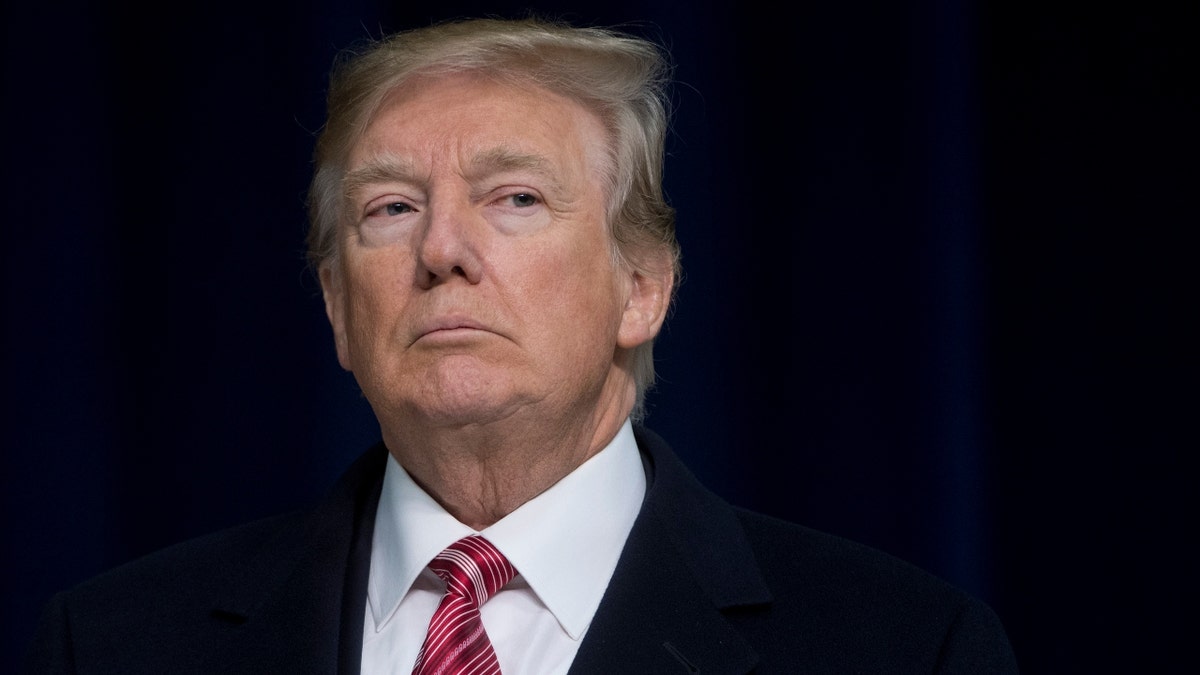 Donald Trump is the first former president to be indicted on criminal charges. (Saul Loeb/AFP via Getty Images)
However…
The various Trump trials may have another impact.
It's possible they could consume so much news oxygen that Republicans who are leery of the former president don't have to comment much at all. There is a finite amount of news bandwidth. Running to lawmakers with questions about a motion in a given trial, testimony or new piece of evidence might not resonate on Capitol Hill. Much of the press corps will focus their attention strictly on the courtroom. Congressional reaction may be a secondary or tertiary angle at best.
That's not to say that reporters will give GOPers a pass. Particularly revealing testimony could make it a challenge for even some Trump loyalists to continue to defend him so vehemently. Watch to see if the former president's approval ratings start to slip in polls as the trials progress. That could alter the entire calculus.
The toughest questions for lawmakers tied to Mr. Trump will center on the Capitol riot and evidence to overturn the election. That will hinge on evidence and testimony presented in the courtroom. There may be an inherent advantage for Republicans who try to keep Mr. Trump at arms length. They appear more justified in the minds of some voters – and particularly swing voters – for mounting opposition to the former president.
AUGUST IS OFTEN THE STRANGEST MONTH IN POLITICS, AND THIS YEAR IS NO DIFFERENT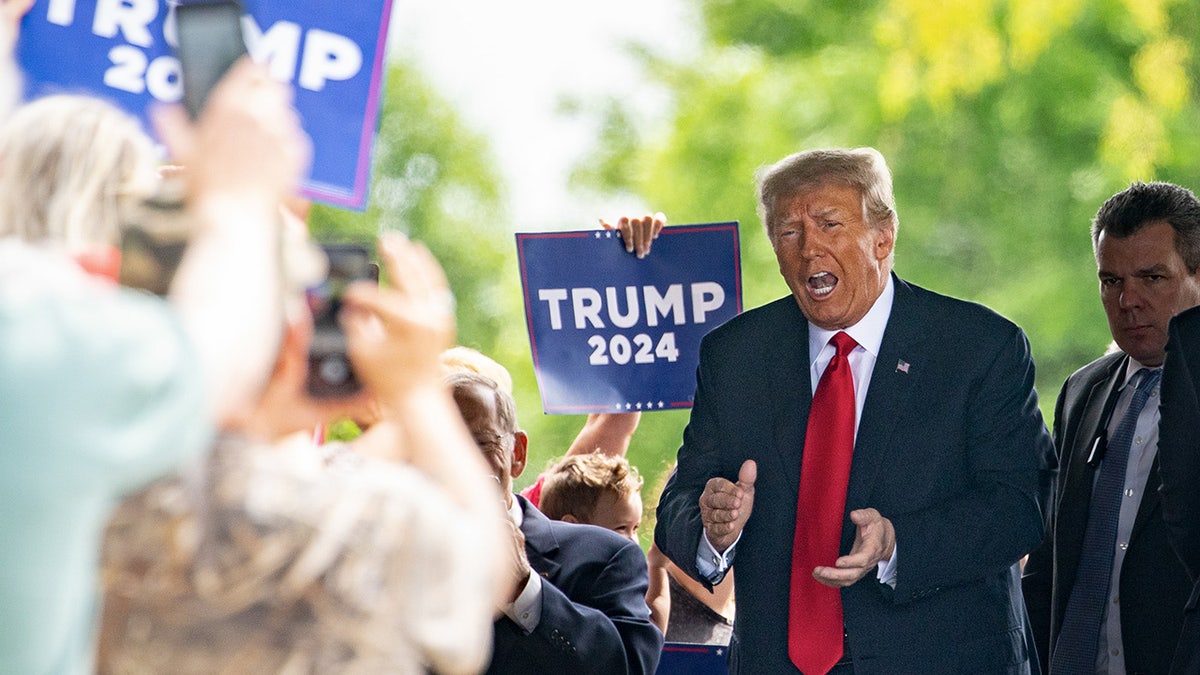 Former President Trump met with local GOP leaders at the Machine Shed restaurant in Urbandale, Iowa, on June 1, 2023. (Al Drago/Bloomberg via Getty Images)
Mild as it may be.
Let's look at this from an historic perspective.
Some presidential contests have played out on Capitol Hill. Many of the candidates in a given year may have come from Congress. Think 2008 when everyone from Barack Obama (then a senator) to Joe Biden (then a senator) to Hillary Clinton (then a senator) to Sen. Christopher Dodd, D-Conn., was running. Consider battles over legislation dictating the contours of a presidential contest. Republicans tried to run against President Obama in 2012 after the 2010 passage of ObamaCare. Democrats thought that Republicans were damaged in 1988 after the Iran-Contra hearings of 1987.
It's doubtful that the 2024 presidential campaign landscape is on Capitol Hill. It's in the courtroom – wherever a trial or a hearing involving former President Trump is underway.
CLICK HERE TO GET THE FOX NEWS APP
It may have mattered before whether or not Congress was in session when the indictments appeared for Mr. Trump. There wasn't as much to say if lawmakers weren't in Washington.
But this is a different paradigm. It won't matter whether Congress is in session or not when news hits about the former president's legal woes. That's because when it comes to Donald Trump, he's always in session.