close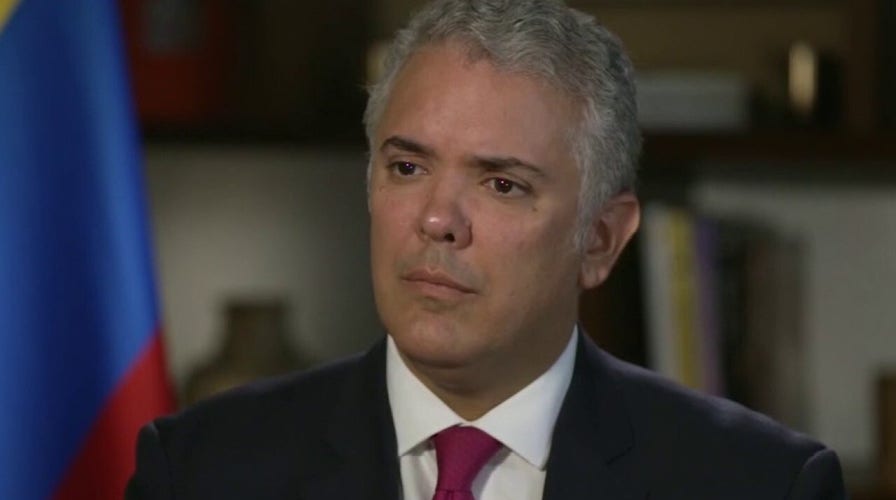 Video
Colombian president speaks out on US border crisis and Venezuela dictatorship
Ivan Duque sits down one-on-one with Bret Baier to discuss Columbian efforts to stem migration and the Maduro regime on 'Special Report.' 
A drug smuggling operation in the Pacific Ocean went awry over the weekend when toxic gases were accidentally released inside a submarine the smugglers were allegedly using to move the drugs, leaving two of the suspects dead and two others seriously ill, according to the Colombian Navy.
Nearly 3,000 pounds of cocaine worth $87 million were located inside the submarine, which was bound for Central America.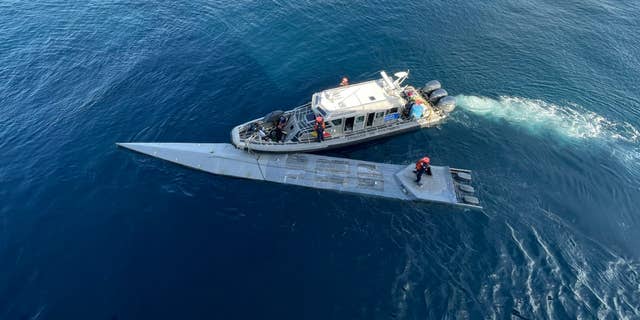 The Colombian Navy found nearly 3,000 pounds of cocaine in a submarine in the Pacific Ocean on Sunday.  (Colombian Navy)
Two of the suspects, who were found on top of the vessel "in poor health conditions," were given medical attention before being transferred to local law enforcement's custody.
The submarine, which is was roughly 49 feet long, suffered some type of accident that caused "generation of toxic gases from the fuel," the Colombian Navy said.
OHIO MEN ARRESTED FOR ALLEGEDLY TRYING SEND DOZENS OF GUNS TO MEXICAN DRUG CARTELS
Drug trafficking organizations have increasingly turned to makeshift submarines and semi-submersible devices to evade law enforcement.

next
Image 1 of 2

The nearly three tons of cocaine comes out to 2,643 kilograms.  (Colombian Navy)


prev
Image 2 of 2

(Colombian Navy)
Jose Samir Renteria-Cuero, a 51-year-old Colombian man who pioneered the use of semi-submersible vessels, was sentenced to 27 years in prison eight years ago.
CLICK HERE TO GET THE FOX NEWS APP
The Justice Department said that Renteria-Cuero started out as a mechanic and built vessels specifically for drug trafficking, then "recruited mariners to participate in maritime cocaine smuggling operations."
"The Colombian Navy will continue deploying all its capabilities to counter the scourge of drug trafficking structures that commit crimes in the Colombian Pacific," the Colombian Navy said on Sunday.
Paul Best is a breaking news reporter for Fox News Digital and Fox Business. Story tips and ideas can be sent to [email protected] and on Twitter: @KincaidBest.