The Biden administration on Tuesday announced the awarding of $1.2 billion in grant funding for nine massive transportation projects across the country, the first wave of $5 billion in award decisions that will be based in part on how these projects advance environmental and "equity" goals.
"After receiving over one hundred applications, we are proud to fund these nine infrastructure megaprojects across the country to create jobs, strengthen our supply chains, expand our economy, and renew America's built landscape," said Transportation Secretary Pete Buttigieg.
Buttigieg's department and the White House announced nine projects that will receive millions in funding, including $292 million to complete an early phase of an Amtrak tunnel in the Hudson River in New York, and bridge repair projects in Ohio, Kentucky, Louisiana and North Carolina.
BUTTIGIEG, PELOSI ANNOUNCE $400M FEDERAL GRANT FOR GOLDEN GATE BRIDGE: 'MANIFESTATION OF AMERICA'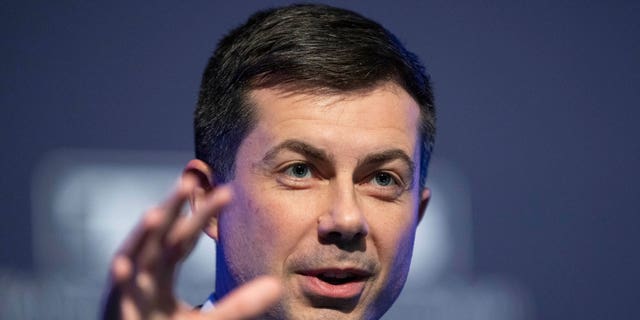 Secretary Pete Buttigieg announced $1.2 billion in grant funding to transportation projects that were awarded federal funding in part due to climate and "equity" considerations.
(AP Photo/Manuel Balce Ceneta, File)
The awards were funded by the Infrastructure Investment and Jobs Act, which Biden signed in 2021. That law created the National Infrastructure Project Assistance program, which lets the government award up to $5 billion in grant funding through 2026 for eligible projects.
Projects are eligible if they create benefits to a region of the country such as improved safety or traffic flows, but also if they improve "environmental sustainability and climate resiliency, equity and innovation," the Transportation Department said.
EMBATTLED TRANSPORTATION SEC. BUTTIGIEG IN NATIONAL SPOTLIGHT AGAIN OVER PLANE GROUNDINGS, DEPARTMENT ISSUES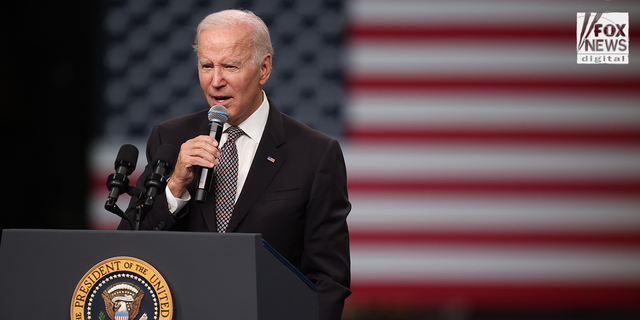 President Biden's White House said the grants would help "build the economy from the bottom up and middle out."
(The Image Direct for Fox News Digital)
The law itself does not mention improving "equity" as a goal, but it does require officials to consider whether projects benefit a "historically disadvantaged community or population." The law also requires officials to factor in whether the project uses "construction materials or approaches that have… demonstrated reductions in greenhouse gas emissions."
Other considerations that officials must look at under the law are whether funded projects will make "contributions to geographical diversity among grant recipients, including a balance between the needs of rural and urban communities," and whether it would benefit multiple modes of transportation such as pedestrians and cyclists.
BUTTIGIEG AVOIDED CALLS, PUBLIC APPEARANCES ON PATERNITY LEAVE, FOIA DOCUMENTS SHOW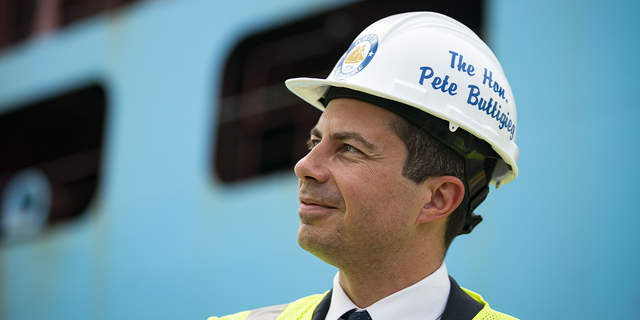 Pete Buttigieg said the projects would "renew America's built landscape."
(Al Drago/Bloomberg)
"These infrastructure investments will create good-paying jobs – including union jobs and jobs that do not require a college degree," the White House said. "The projects will grow the economy, strengthen supply chains, improve mobility for residents, and make our transportation systems safer for all users."
CLICK HERE TO GET THE FOX NEWS APP
"These infrastructure improvements are a critical part of President Biden's economic agenda to build the economy from the bottom up and middle out," the White House added.