close
Video
CIA recruits Russian spies on Telegram
CIA using social media to recruit spies in Russia.
The U.S.'s chief intelligence agency has turned to the favored social media platform in Russia known as Telegram to launch its latest recruitment effort and appeal to Russians opposed to the war in Ukraine.
On Monday night the CIA posted a recruitment video in Russian to not only Telegram but YouTube, Twitter and Facebook.
"The CIA wants to know the truth about Russia, and we are looking for reliable people who know and can tell us," the agency said in a statement with the video posted to YouTube. "Your information may be more valuable than you think."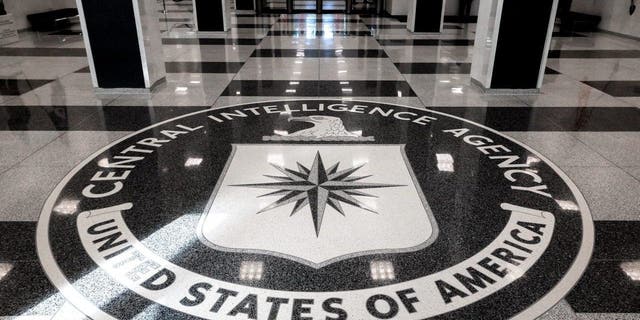 The seal of the Central Intelligence Agency is shown at the entrance of its headquarters in McLean, Virginia, Sept. 24, 2022. (Reuters/Evelyn Hockstein)
FBI TURNS TO SOCIAL MEDIA TO RECRUIT RUSSIANS FOR INTELLIGENCE GATHERING
The U.S. intelligence agency took similar steps last year when it appealed to Russian citizens disillusioned with the war in Ukraine and President Vladimir Putin by launching a social media campaign. But the CIA has now taken it one step further and created a Telegram channel titled "Securely Contacting CIA."
The CIA's campaign last year was described to Fox News as "fruitful," and the top intelligence agency is looking to gain information in numerous sectors within Russian society.
"Are you a military officer? Do you work in the field of intelligence, diplomacy, science, high technology, or are you dealing with people who do this? Do you have information about the economy or the top leadership of the Russian Federation? Contact us," the CIA appealed.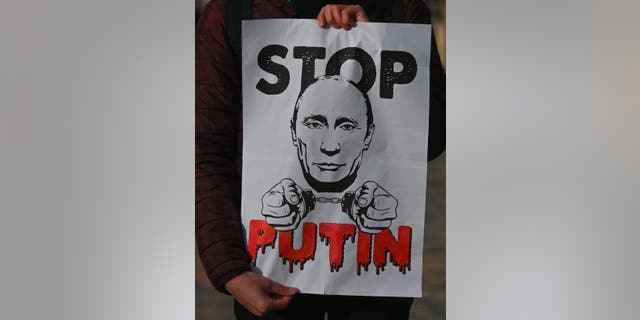 An activist holds a poster during a peaceful gathering of members of the Russian diaspora in the main square of Krakow, Poland, on Feb. 25, 2023. (Artur Widak/NurPhoto via Getty Images)
'HAVANA SYNDROME' NOT LIKELY CAUSED BY FOREIGN ADVERSARY, INTELLIGENCE COMMUNITY FINDS
The video, titled "Why I made contact with the CIA: My decision," depicts fictitious Russians who made the decision to contact the CIA and details how to safely get in touch with the agency.
Russian Foreign Ministry spokeswoman Maria Zakharova told Russian media Tuesday that the Telegram channel – which already has over 5,200 subscribers – is a "very convenient resource for tracking those who apply."
But the CIA maintains that an individual can securely contact the agency through its "Tor hidden service" and provided a link for instructions on how to safely do so.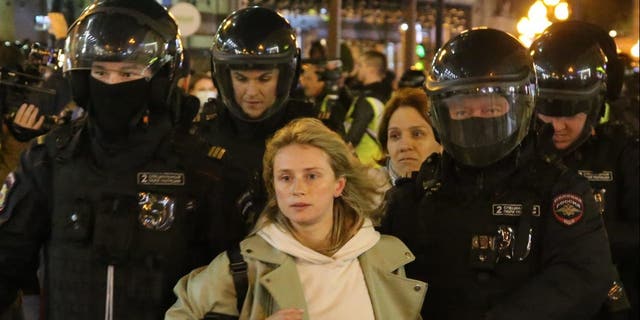 Russian police officers detain a female protester during an anti-war protest on Sept. 21, 2022, in Moscow. (Contributor/Getty Images)
CLICK HERE TO GET THE FOX NEWS APP
The agency additionally urged patience after an individual does make contact.
"Please be patient. We thank you for your courage," the CIA said. "We carefully review the submitted documents in order to give an appropriate response and at the same time ensure your safety."
Caitlin McFall is a Reporter at Fox News Digital covering Politics, U.S. and World news.