close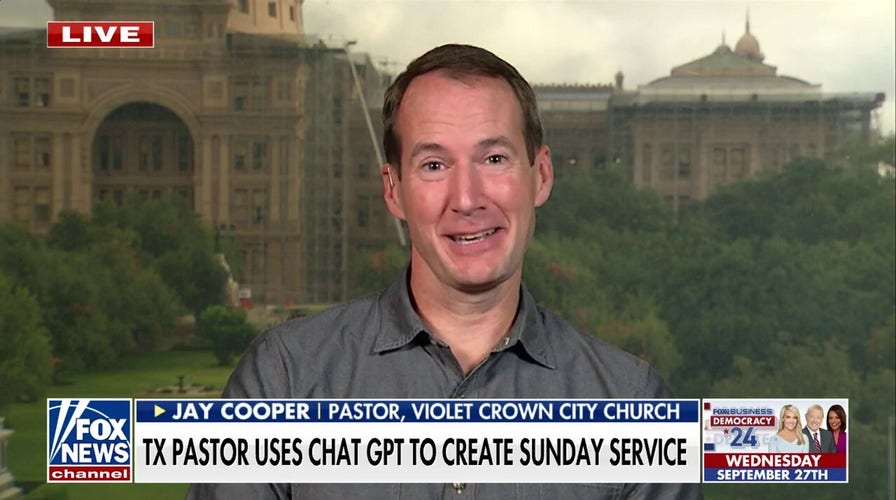 Video
Texas church experiments with AI to create Sunday service
Violet Crown City Church Pastor Jay Cooper explains how he used ChatGPT to write his Sunday sermon on 'America's Newsroom.'
A church roof collapsed in northeast Mexico, leaving eight adults and three children dead, officials said. The deceased were all members of the same family who were attending a 1-year-old's baptism.
Some 300 people had been in the sanctuary for Mass at a Santa Cruz church in Ciudad Madero on Sunday, moments before the roof collapsed, leaving 100 people injured and dozens trapped. By Monday evening, authorities had cleared the site and revealed the number of deceased, saying no other victims were found.
Monica Segura, who was standing near the church when its roof fell Sunday, said the collapse "happened in a matter of seconds" when a "beam fell and immediately the roof fell."
"I was trapped," Segura said. "I had my other (2-year-old) baby in my arms. Someone helped me get the baby out and I was able to get out a window and then we returned to look for my other girl. She was trapped in the rubble." She said her 1-year-old nephew suffered a broken arm.
MEXICO CHURCH ROOF COLLAPSES DURING MASS, INJURING AND TRAPPING PARISHIONERS: REPORTS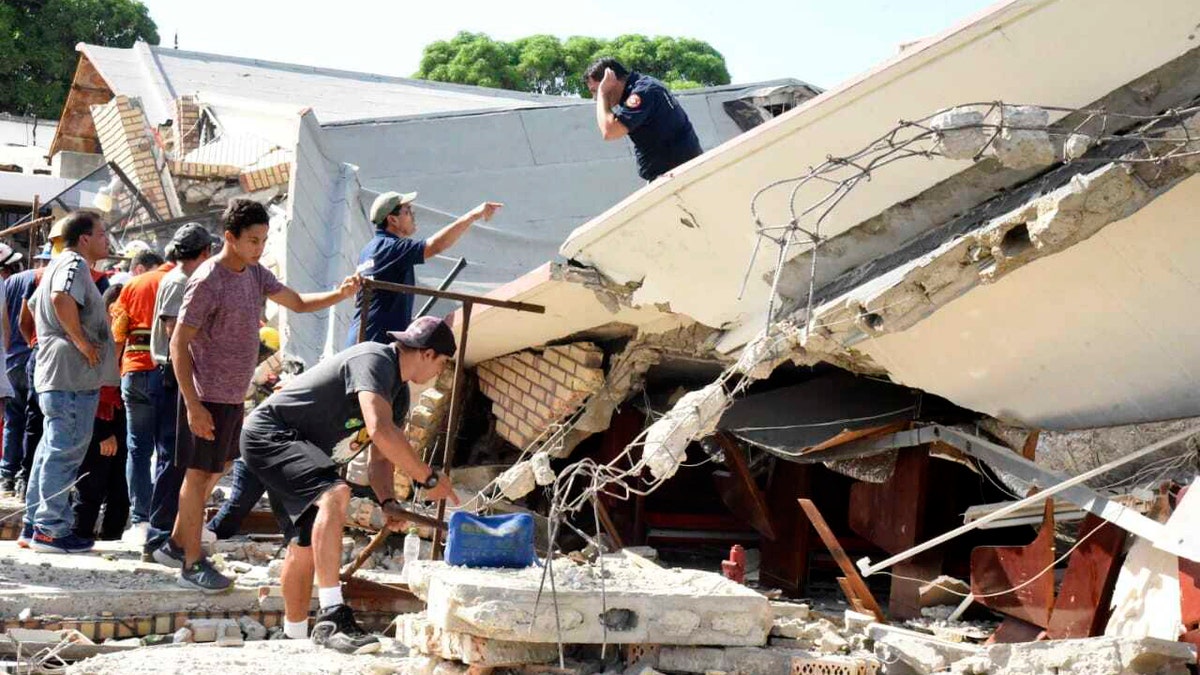 Rescue workers search through the rubble after the roof of a church collapsed during Mass in Ciudad Madero, Mexico, Sunday, Oct. 1, 2023. (Jose Luis Tapia/El Sol de Tampico via AP)
Segura managed to escape with relatively minor injuries.
Authorities said 13 people are still receiving care, including Segura's 10-year-old daughter, who was buried in rubble and remains in intensive care.
Many at the Santa Cruz church on Sunday were elderly and children, who were gathered for about five baptisms. A 4-month-old baby, three 5-year-olds and two 9-year-olds are also among those receiving treatment.
"Unfortunately, the elderly and children were those who suffered the most, the ones who were most trapped, the ones who suffered the most deaths, I think," said Father Pablo Galván, a priest who was just outside in the church parking lot when the collapse occurred.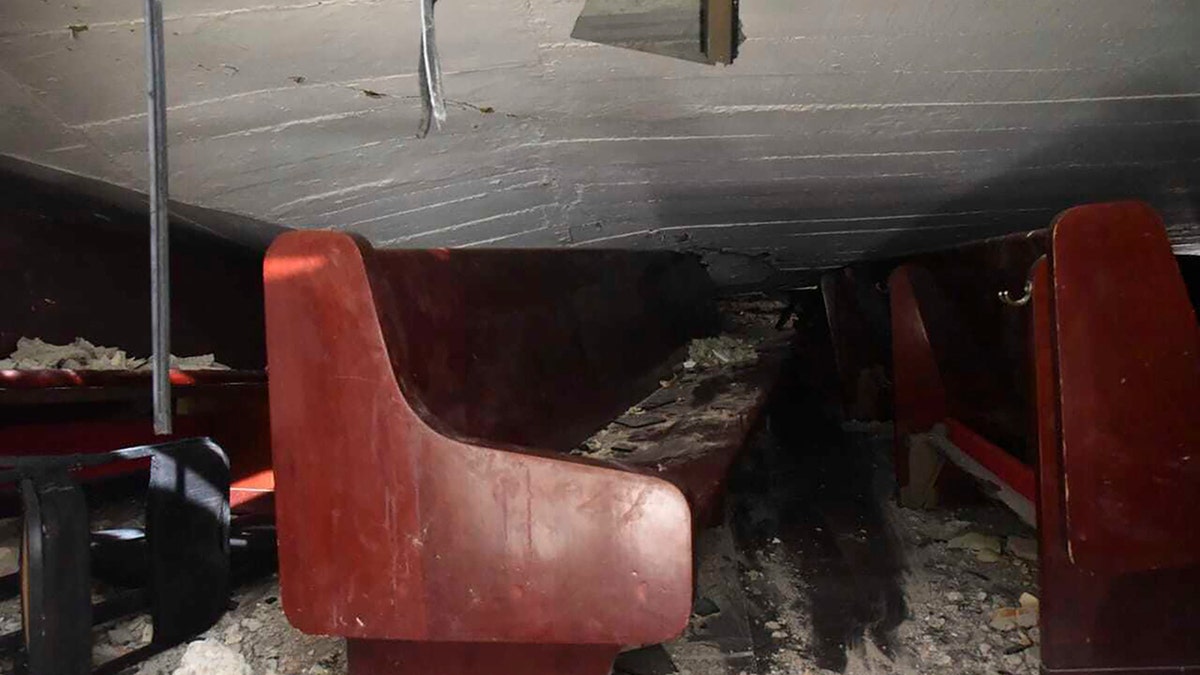 A church roof is seen after it collapsed over the benches of a church in Ciudad Madero, Mexico, Sunday, Oct. 1, 2023. (Jose Luis Tapia/El Sol de Tampico via AP)
Father Ángel Vargas told The Associated Press that he was walking from pew to pew at the start of the baptism Mass for several children when a beam gave way.
MEXICAN MOTHER SHIELDS SON FROM BEAR CRASHING BIRTHDAY PARTY, DEVOURING TACOS ON PICNIC TABLE
"Some people could get out and others no," said Vargas, who was able to escape the collapse. "It is a terrible experience and it has been even worse because of the fact that people were lost."
The cause of the collapse is not yet known, although the state security spokesman's office said it appeared to be "a structural failure."
Security camera footage from about a block away showed the roof simply collapsed. The walls did not appear to have been blown outward, nor was there any indication of an explosion.
"It fell, there was no time to do anything. It was like two seconds. We still can't understand what happened," Galván said.
Authorities called off the search for those trapped under the rubble early Monday.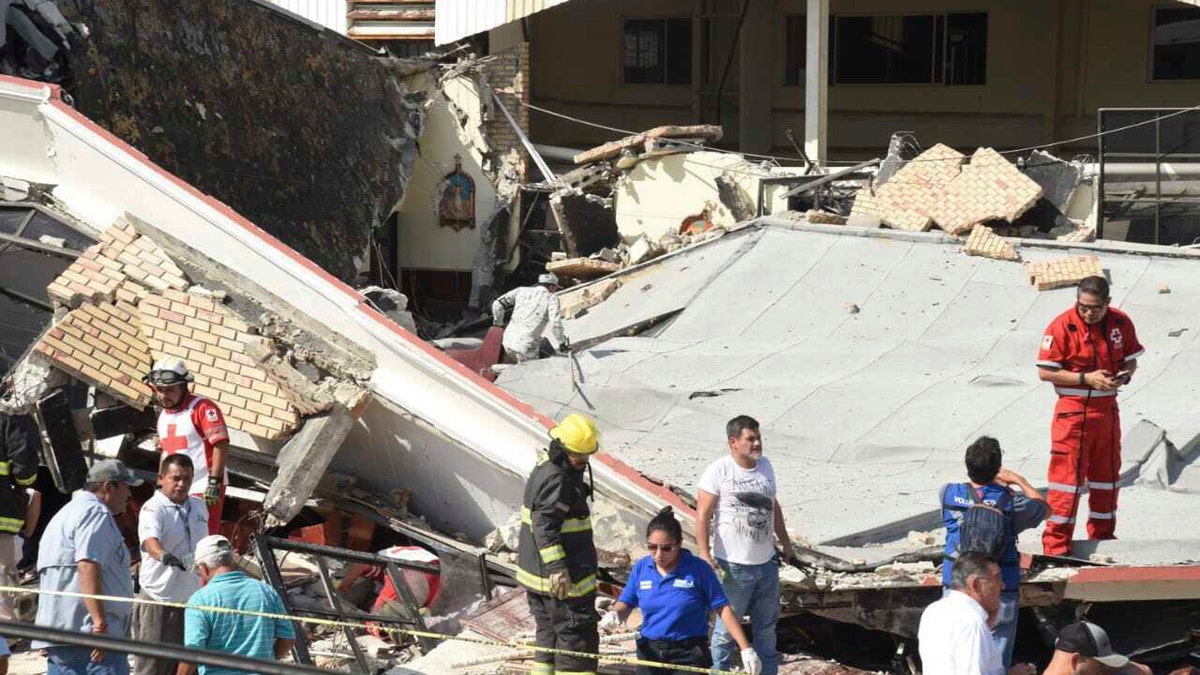 Rescue workers search for survivors after the roof collapse in Ciudad Madero, Mexico, Oct. 1, 2023. (Jose Luis Tapia/El Sol de Tampico via AP)
Tamaulipas Gov. Américo Villarreal said trained dogs and thermal imaging cameras had been used to search under the collapsed concrete.
"The most likely thing, I can't affirm 100%, is that there aren't any more people trapped," Villarreal said, adding, "There are no indications of life inside the collapsed area."
CLICK HERE TO GET THE FOX NEWS APP
Villarreal clarified that the church had no previously reported structural issues.
"It was over 50 years old, it was here functioning and operating with no problem, with no sign of any defect," Villarreal said.
Ciudad Madero is about 310 miles south of Brownsville, Texas.
The Associated Press contributed to this report.