close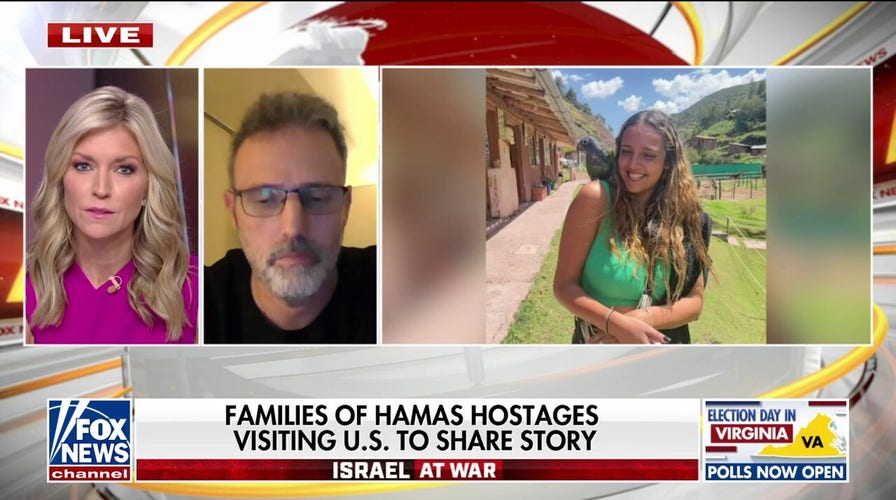 Video
Israeli father recounts last phone call with daughter before she was taken hostage
Eitan Gonen joins 'FOX & Friends' to share the story of his daughter, Romi, who was taken by Hamas during the Oct. 7 music festival attack.
A parish priest in Chile appeared to justify the terror attack in Israel on Oct. 7, when Hamas-led forces slaughtered 1,400 people in Israeli border communities. More than 260 of the victims were pursued by the terrorists and gunned down at a music festival. Hundreds more were killed as they were asleep in their homes, Israeli officials have said.
Georges Abed, a Syrian-born parish priest of San Jorge Cathedral in the Patronato neighborhood in central Santiago, Chile, said Gaza has suffered more than 75 years of injustice and the Oct. 7 attack needs to be seen in that context, Reuters reported.
"If you want to ask me about Gaza and ask about the (Hamas) massacre, the blood, the killings, it's like looking at a painting from a few inches away," Abed said.
The priest added: "You need to look at it from further back to see the full picture. We're talking about an issue that's more than 75 years old."
AMERICAN-ISRAELI POLICE OFFICER STABBED TO DEATH IN SUSPECTED TERROR ATTACK NEAR JERUSALEM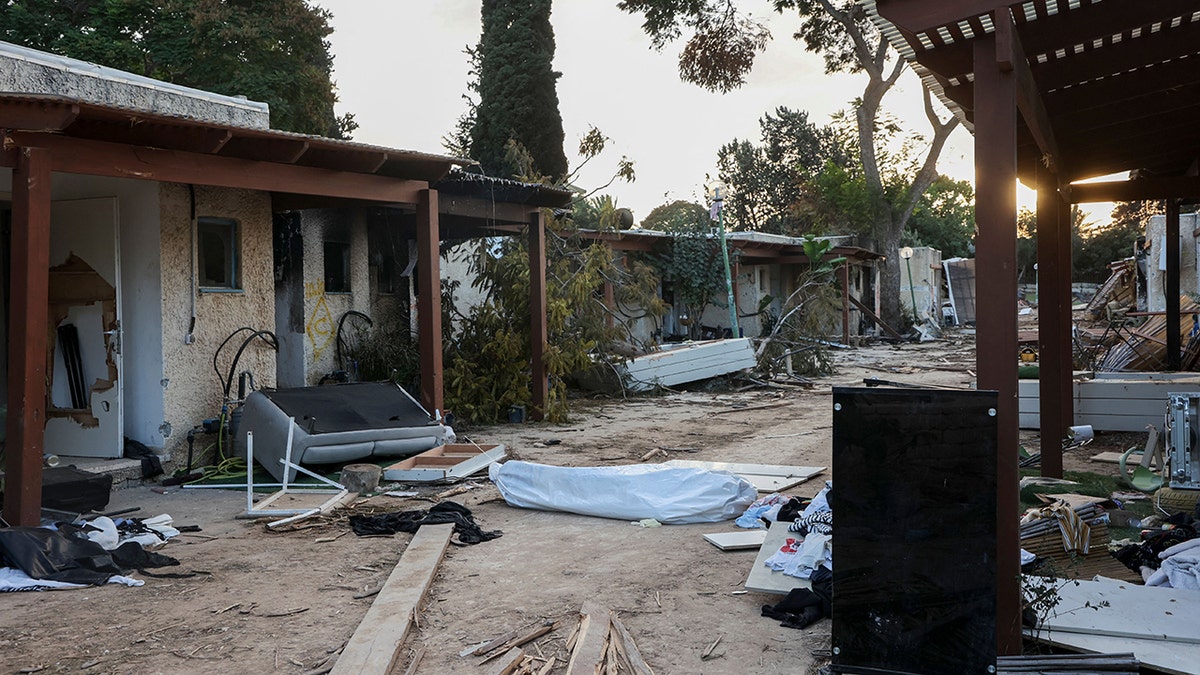 A victim has been placed in a body bag as Israeli rescuers and troops search the scene of an attack in the kibbutz of Kfar Aza on the border with Gaza on Oct. 11, 2023. (Gil Cohen-Magen/AFP via Getty Images)
Chile recalled its ambassador in Tel Aviv last week and its president, Gabriel Boric, has accused Israel of violating international law. He also addressed the Israel-Hamas conflict after a meeting with President Biden at the White House last week.
"There's no doubt we can say the response has been disproportionate and is violating international humanitarian law," Boric said after the meeting.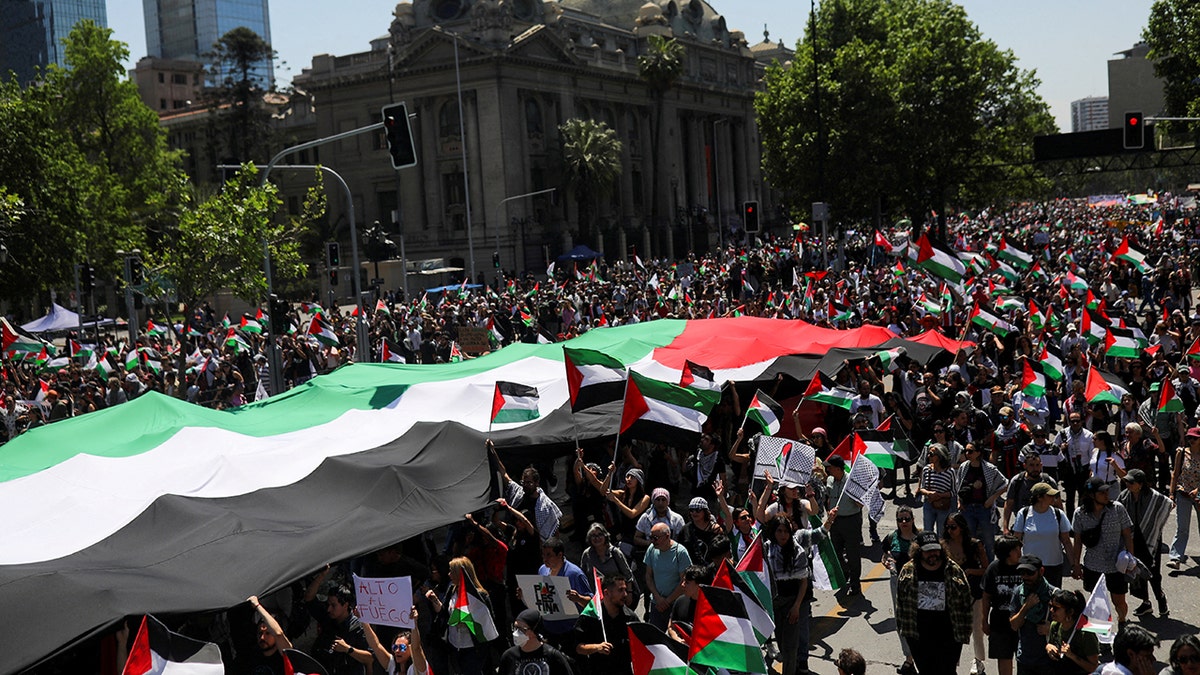 People march in support of Palestinians amid the ongoing conflict between Israel and Hamas, in Santiago, Chile, Nov. 4, 2023. (Reuters/Pablo Sanhueza)
In a post on X, formerly Twitter, Boric said the Israeli military operation "at this stage acts as a collective punishment to the civilian population in Gaza."
POPE FRANCIS DECRIES ANTISEMITISM, WAR AND TERRORISM AMID RISE OF ANTI-ISRAEL PROTESTS: 'STRONGLY CONDEMN'
The pastor of the Eastern Orthodox Church said his community has many Palestinians.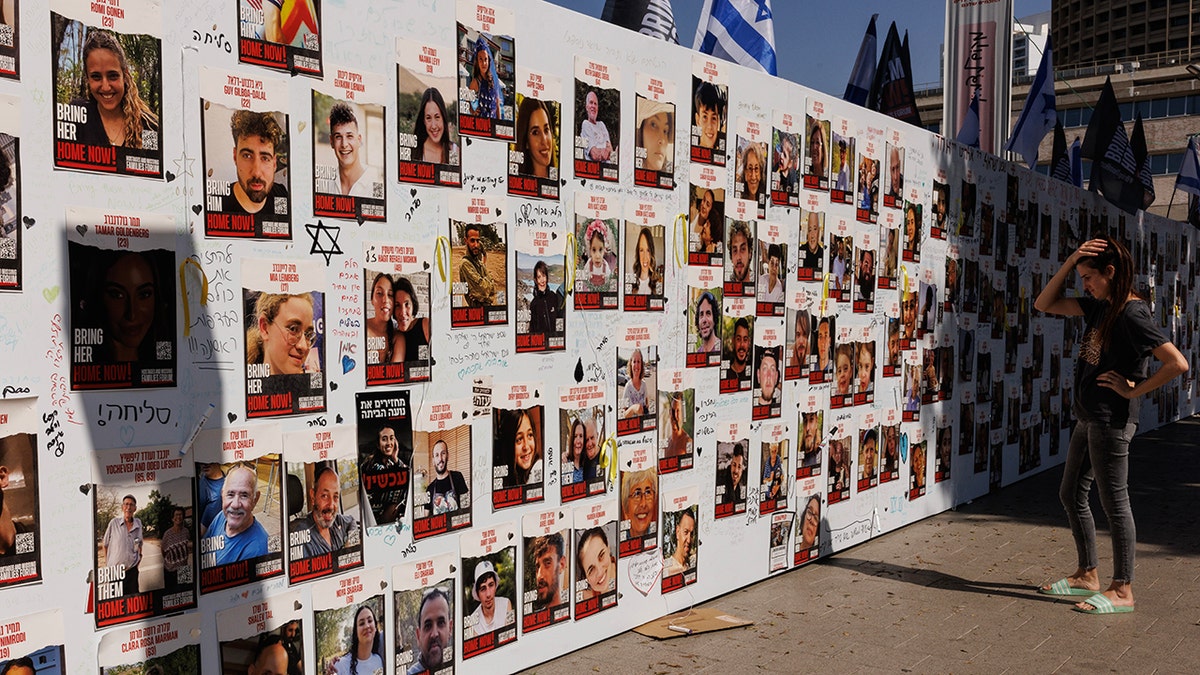 A member of the public looks at a wall displaying pictures of people held hostage in Gaza, on Oct. 26, 2023, in Tel Aviv, Israel. (Dan Kitwood/Getty Images)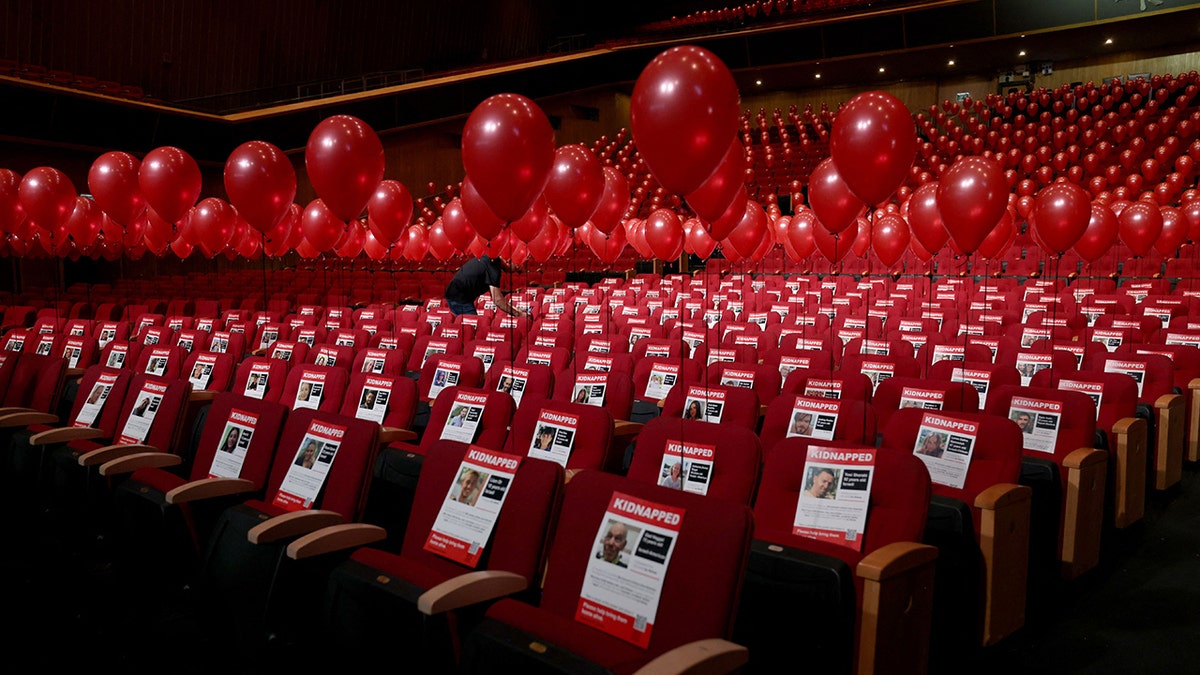 Israel says at least 242 hostages were seized by Hamas terrorists during the deadliest assault on the nation since it was founded in 1948. (Ahmad Gharabli/AFP via Getty Images)
"Our community lives peacefully here," Abed said, per Reuters. "They're in the right, the left, the government, universities, industry, commerce, banks, the army and the Carabineros (police force)."
In a recent mass, Abed also invited members from Chile's Muslim community. Arabic headdresses, including keffiyehs and hijabs as well as Palestinian flags, were sprinkled throughout the pews.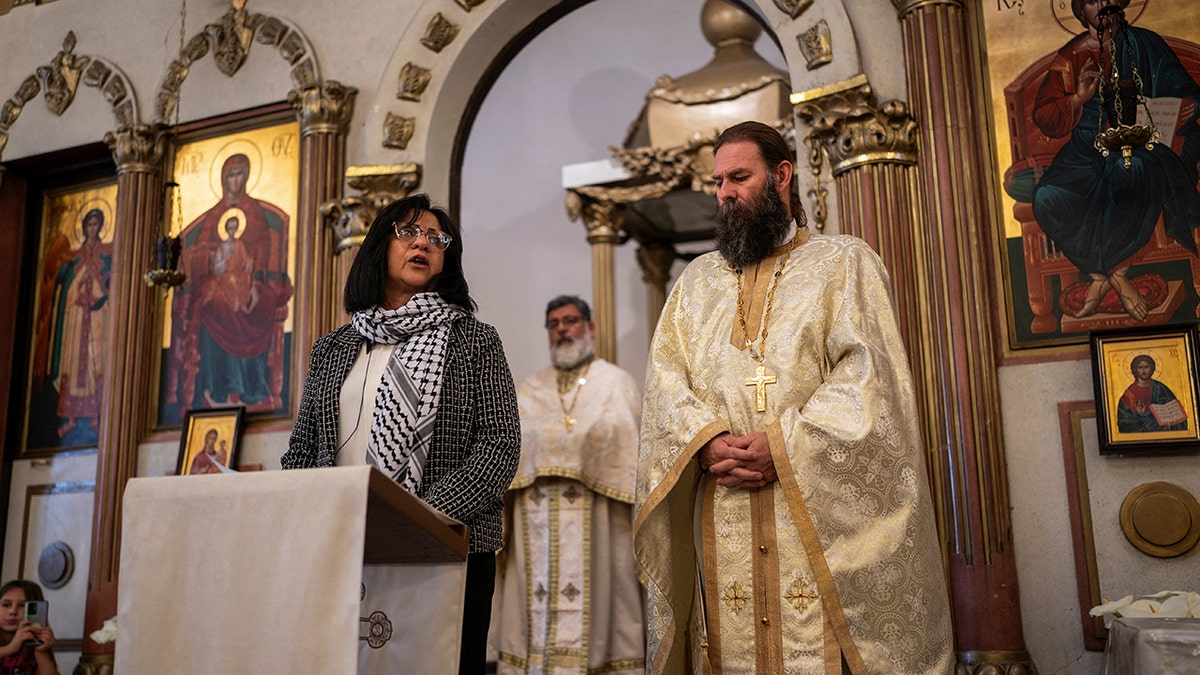 Vera Baboun, Palestinian ambassador to Chile, addresses the congregation at the San Jorge Cathedral in Santiago, Chile, Oct. 22, 2023. (Reuters/Alexander Villegas)
CLICK HERE TO GET THE FOX NEWS APP
Chile's Palestinian community is the largest outside the Middle East as the country is now estimated to have more than half a million Palestinians.
Reuters contributed to this report.