close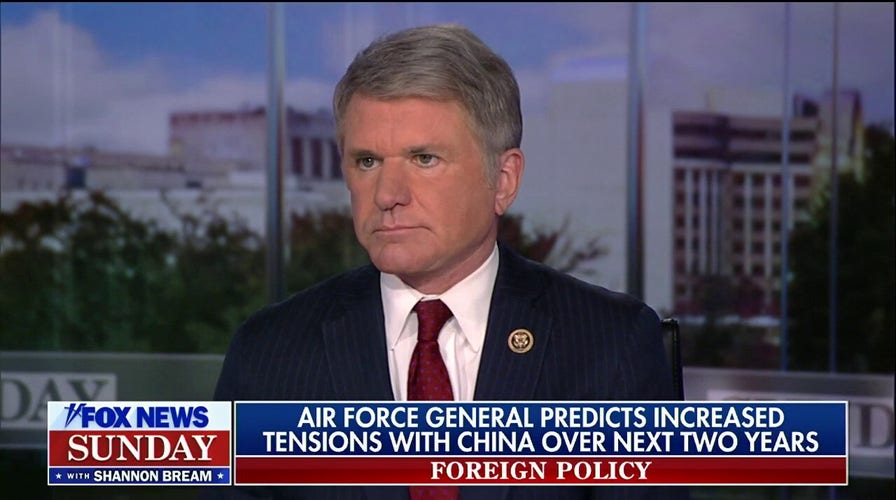 Video
Chances of China-Taiwan conflict 'very high' if Biden continues to project 'weakness': Rep. Michael McCaul
Rep. Michael McCaul, R-Texas, discusses the future of the U.S.'s relationship with China along with the economic implications of the debt ceiling conflict on 'Fox News Sunday.' 
Chinese military vessels and aircraft encroached on Taiwanese waters and airspace again, early Monday morning in what has become a daily flexing of power against the island nation.
Taiwan's Ministry of National Defense reported in a tweet that six Chinese military aircraft and five Chinese naval vessels were detected around 6 a.m. local time.
Taiwan's armed military forces are monitoring the situation, adding that aircraft, naval vessels and land-based missile systems are responding to the activities.
CHINESE MILITARY AIRCRAFT, VESSELS CROSS INTO TAIWANESE AIRSPACE IN LATEST THREAT OF FORCE
For a fourth consecutive week, Chinese military planes and vessels have been sent toward Taiwan. The incursion has almost been a daily occurrence, as tensions between the two nations continue to increase.
Taiwan split from China in 1949 after a civil war. The only connection between the two nations are billions of dollars in trade and investment. Mainland China does not recognize Taiwan independence.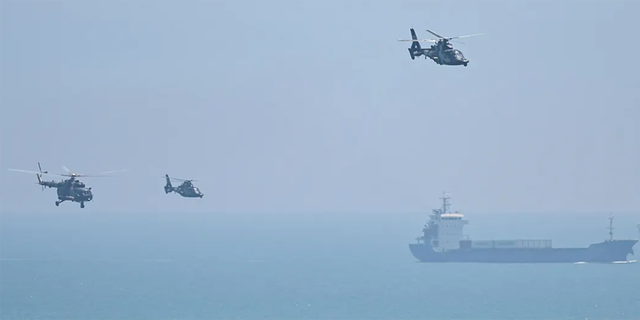 FILE: Chinese military helicopters fly past Pingtan island, one of mainland China's closest point from Taiwan, in Fujian province on August 4, 2022, ahead of massive military drills off Taiwan following US House Speaker Nancy Pelosi's visit to the self-ruled island. 
(Getty Images)
The Chinese Communist Party has continued to fly fighter planes and bombers near the island nation to enforce its stance that the island is obliged to unite with the mainland – by force if necessary.
TAIWANESE PRESIDENT TSAI ING-WEN STATES WAR WITH CHINA IS 'ABSOLUTELY NOT AN OPTION'
China has responded to foreign visits by holding large-scale military exercises seen by some as a rehearsal for a blockade or invasion. Beijing sends airplanes and warships toward Taiwan on a near-daily basis, often crossing the midline of the 100 miles Taiwan Strait dividing the sides.
At the end of December, China sent a record 71 planes and seven ships toward Taiwan — the largest such scale exercise in 2022.
CLICK HERE TO GET THE FOX NEWS APP
Greg Wehner is a breaking news reporter for Fox News Digital.