close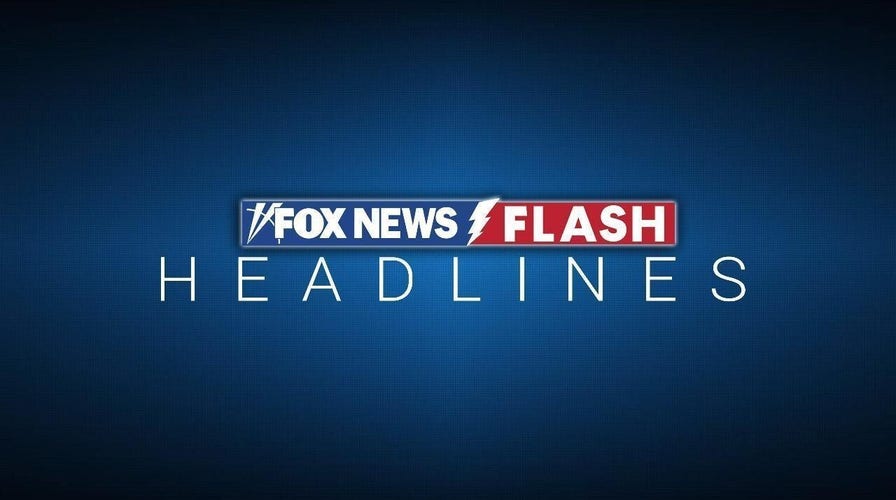 Video
Fox News Flash top headlines for February 23
Fox News Flash top headlines are here. Check out what's clicking on Foxnews.com.
A Chinese pangolin has been born in the Prague zoo, the first birth of the critically endangered animal in captivity in Europe, and is doing well after initial troubles, the park said on Thursday.
For the first few days after the baby female was born on Feb. 2, park keepers were worried because it was losing weight.
The reason was found to be that the mother, Run Hou Tang, didn't have enough milk. Following consultations with experts from Taiwan, a program of artificial feeding with milk from a cat was introduced and the mother was stimulated to produce more of her own.
That turned things around, with the zoo now expressing cautious optimism about the pup, which still has no name but has been nicknamed "Little Cone" because it resembles a spruce cone.
PANGOLIN FACES EXTINCTION BUT 5-YEAR-OLD RAISES AWARENESS FOR ENDANGERED MAMMAL
"We have only overcome the first hurdle and others are still waiting for us," zoo director Miroslav Bobek said.
The baby's birth weight was just 135 grams. Adults can reach up to 15 pounds.
The Chinese pangolin is native to southern China and southeastern Asia and is one of the four pangolin species living in Asia, while another four can be found in Africa.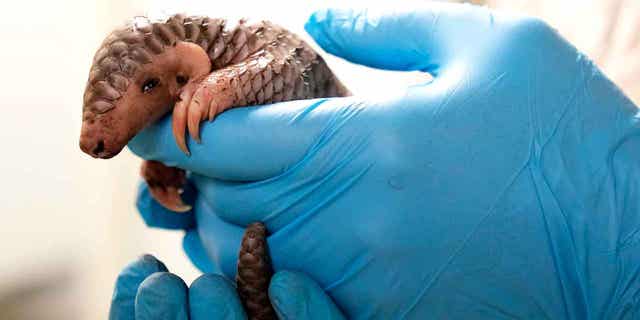 A baby Chinese pangolin gets ready to be weighed at the Prague Zoo in the Czech Republic, on Feb. 23, 2023. A female pangolin was born in the Prague Zoo on Feb 2, 2023. (AP Photo/Petr David Josek)
Prague received the rare animal from Taiwan last year, becoming only the second European zoo to keep the species.
Guo Bao, the male pangolin, and Run Hou Tang both came from the Taipei zoo, the leading breeder of the mammals that are hunted heavily for their scales and meat.
PANGOLINS CAN CARRY CORONAVIRUS-RELATED STRAINS, SCIENTISTS SAY
It's estimated that almost 200,000 were trafficked in 2019 because of the scales that are used in traditional medicine in Asia and elsewhere.
They're difficult to breed in captivity because they require a special feed that includes drone larvae and need a particular humidity and temperature in their enclosure.
The pangolins' arrival in Prague came after the city decided to revoke a sister-city agreement with Beijing and signed a similar deal in 2020 with the Taiwanese capital, Taipei. That agreement, which has caused tensions with China, also included cooperation between the zoos of the two cities.
Taiwan split from mainland China amid a civil war in 1949, but Beijing considers the self-ruled island part of its territory.
CLICK HERE TO GET THE FOX NEWS APP
The Czech government recognizes the one-China principle but Prague officials said they wanted to focus on cultural and other cooperation, not on politics.