close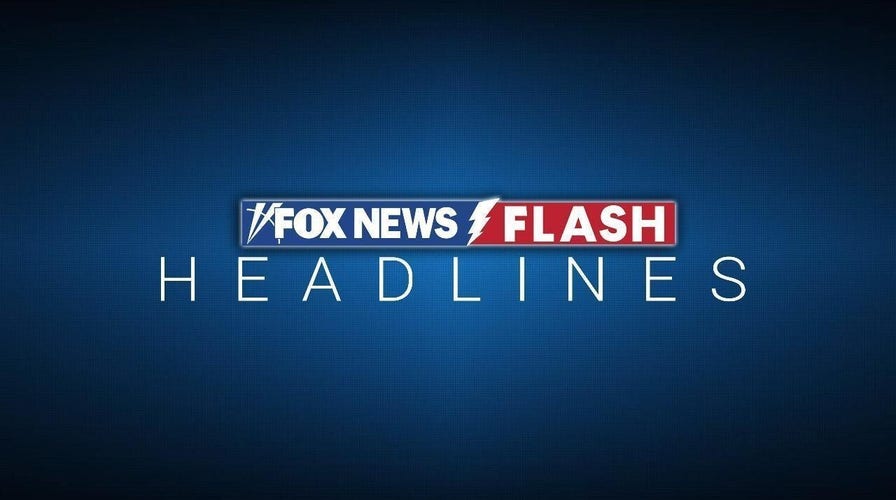 Video
Fox News Flash top headlines for April 17
Fox News Flash top headlines are here. Check out what's clicking on Foxnews.com.
China's defense minister on Monday toured the top Russian military academy on a visit to the Russian capital that underscored the increasingly close ties between Moscow and Beijing amid the fighting in Ukraine.
Russian President Vladimir Putin hosted Gen. Li Shangfu in the Kremlin on Sunday, noting that his trip follows a "very productive" three-day state visit to Moscow by Chinese leader Xi Jinping last month.
Putin emphasized that defense cooperation, including joint military drills, has helped "strengthen the trust-based strategic relationship" between the two countries.
Li told Putin that "relations between our armed forces are growing stronger with every passing day," adding that "your personal friendship with the president of China plays a major role in this process, and everyone in China knows this."
THE REALITY BEHIND BROMANCE BETWEEN RUSSIA'S PUTIN AND CHINA'S XI
On Monday, Li visited the military academy of the Russian General Staff, the elite institution for training senior military officers.
The Russian Defense Ministry noted in a statement issued after his visit that the academy would welcome more than 20 senior military officers from China for a training course in the fall.
Li's trip to Moscow reflects China's strengthening engagement with Russia, with which it has closely aligned its foreign policy in an attempt to reshape the world order to diminish the influence of the United States and its Western allies.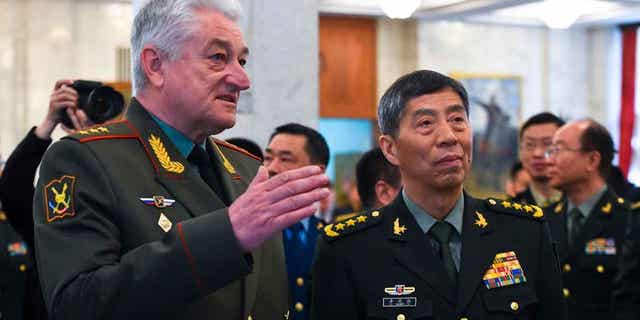 Chief of the Military Academy of the General Staff of the Armed Forces of the Russian Federation Col. Gen. Vladimir Zarudnitsky, left, escorts Chinas Defense Minister Gen. Li Shangfu during a tour in Moscow, Russia, on April 17, 2023.  (Russian Defense Ministry Press Service via AP)
China has refused to criticize Russia's actions in Ukraine and blamed the U.S. and NATO for provoking Moscow. Xi's three-day visit to Russia last month gave a strong political boost to Putin, sending a powerful message to Western leaders that their efforts to isolate Moscow have fallen short.
THE FUTURE IS NOW: CHINA, RUSSIA REVERT TO PRE-1989 WORLD AND FUNDAMENTALLY CHALLENGE THE US-LED WEST
After the talks, Putin and Xi issued joint declarations pledging to further bolster their "strategic cooperation," develop cooperation in energy, high-tech industries and other spheres and expand the use of their currencies in mutual trade to reduce dependence on the West.
After more than a year of fighting in Ukraine and bruising Western sanctions, Russia's dependence on China has increased significantly. Facing Western restrictions on its oil, gas and other exports, Russia has shifted its energy flows to China and sharply expanded other exports, resulting in a 30% hike in bilateral trade.
CLICK HERE TO GET THE FOX NEWS APP
Last month, Putin and Xi also vowed to further develop military cooperation between Moscow and Beijing and conduct more joint sea and air patrols. However, there was no mention of any prospective Chinese weapons supplies to Russia that the U.S. and other Western allies feared.
On Friday, the Chinese foreign minister emphasized that Beijing wouldn't sell weapons to either side in the conflict in Ukraine.