close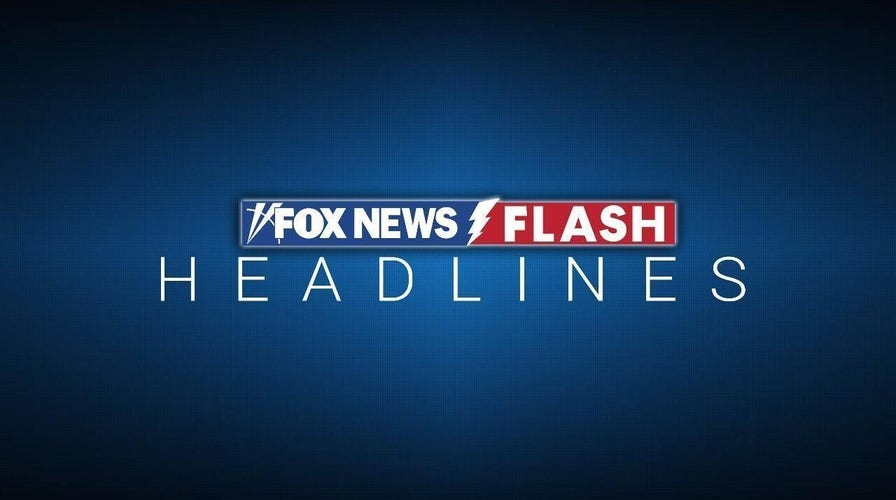 Video
Fox News Flash top headlines for April 14
Fox News Flash top headlines are here. Check out what's clicking on Foxnews.com.
Chinese Defense Minister Gen. Li Shangfu will visit Russia next week for meetings with counterpart Sergei Shoigu and other military officials, China's Defense Ministry said Friday.
Li's visit underscores China's strengthening engagement with Russia, with which it has largely aligned its foreign policy in an attempt to reshape the world order to diminish the influence of the United States and other Western democracies.
China has refused to criticize Russia's invasion of Ukraine and blamed the U.S. and NATO for provoking Moscow. During a 2022 visit to Beijing, Russian President Vladimir Putin and Chinese leader Xi Jinping issued a joint statement declaring a "no limits" relationship between the two countries.
CHINA WILL NOT SELL WEAPONS TO EITHER SIDE IN THE WAR IN UKRAINE, ACCORDING TO FOREIGN MINISTER
Li will also visit Russia's military academy during his April 16-19 trip, Defense Ministry spokesperson Col. Tan Kefei said.
The trip follows an official visit to Moscow last month by Xi that emphasized how China is increasingly becoming the senior partner in the relationship as it provides Russia with political cover and an economic lifeline during its war on Ukraine.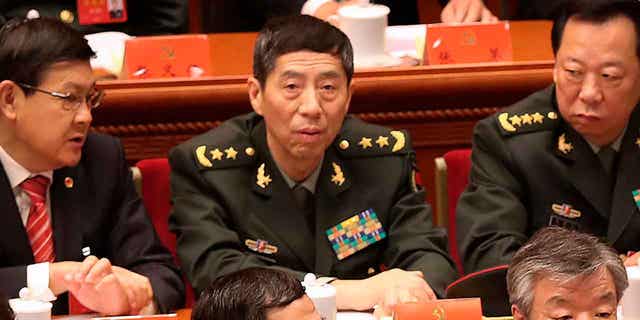 Chinese Defense Minister Gen. Li Shangfu, center, attends a ceremony at the Great Hall of the People in Beijing, on Oct. 18, 2017. Shangfu plans to visit Moscow next week for meetings with his Russian counterpart Sergei Shoigu and other military officials. (AP Photo/Mark Schiefelbein, File)
Officially, however, China remains neutral in the conflict and has yet to offer a full-throated endorsement of Russia's actions.
THE CRAZY IDEA TO ABANDON UKRAINE FOR CHINA
While Moscow and Beijing have said they would increase contacts between their militaries and stage more joint sea and air patrols and drills, the Chinese foreign minister said Friday that China would not be helping Russia with weapons, as the U.S. and other Western allies have feared.
"Sino-Russian military relations have continued to operate at a high level, and new progress has been made," Tan was quoted as saying in a ministry news release announcing Li's visit.
CLICK HERE TO GET THE FOX NEWS APP
The "China-Russia comprehensive strategic partnership of coordination in the new era" has been enriched by "strategic communication, joint exercises and practical cooperation" at the military level, Tan said.
Military power in China is concentrated in the ruling Communist Party's Military Affairs Commission led by Xi and two vice chairs.
An aerospace engineer by training, Li is under U.S. sanctions over Chinese purchases of Russian fighter jets and air defense missiles. He was appointed minister in March at the annual meeting of China's ceremonial legislature.