close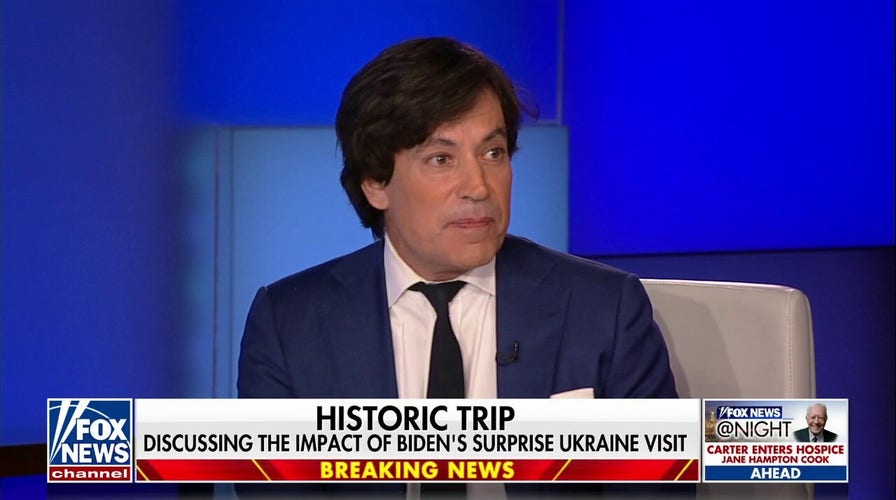 Video
If China gives Russia aid, that would be a game changer: Daniel Tafuri
'Fox News @ Night' panelists David Tafuri and Rebekah Koffler discuss the impact of President Biden's trip to Ukraine and reports China is considering giving lethal aid to Russia. 
The Chinese Ministry of Foreign Affairs (MFA) is asking for an apology from the U.S. government after weeks of tense international relations.
"The U.S. is in no position to smear China," spokesman Wang Wenbin told reporters Monday. "The U.S. needs to demonstrate sincerity and acknowledge and resolve the damage its abuse of force has done to China-U.S. relations."
The frayed relationship follows the destruction of a Chinese surveillance balloon over the continental U.S.
CHINA FURIOUS AFTER US WARNS AGAINST ARMING RUSSIA: 'THE US IS IN NO POSITION TO TELL CHINA WHAT TO DO'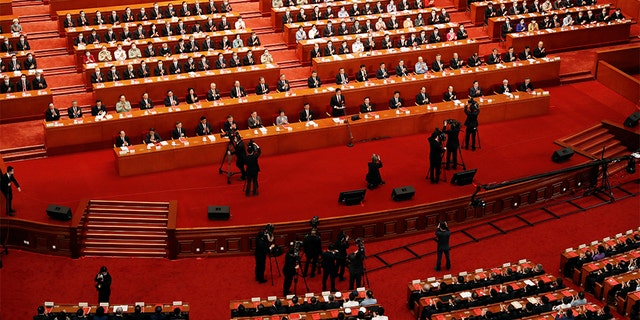 Chinese officials and delegates attend the closing session of the National People's Congress at the Great Hall of the People in Beijing May 28, 2020. (REUTERS/Carlos Garcia Rawlins)
MFA officials have claimed the U.S. has used the incident — which they maintain was an accident — in order to negatively influence China's international reputation.
BLINKEN BATS DOWN IDEA US IN 'COLD WAR' WITH CHINA, SAYS RELATIONS CAN'T BE REDUCED TO 'BUMPER STICKER'
Wenbin continued, "If the U.S. side continues to fuss over, dramatize and escalate the unintended and isolated incident, it should not expect the Chinese side to flinch. The U.S. side should be prepared to bear all consequences arising from an escalation."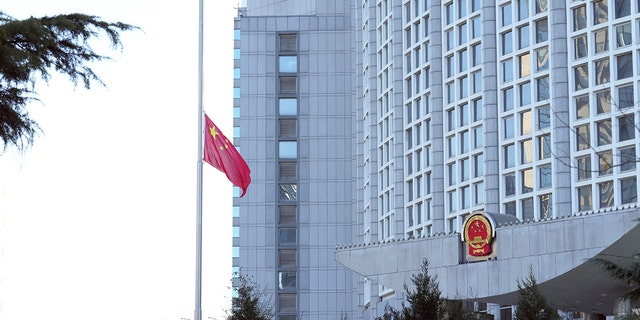 A Chinese national flag is flown at half-mast to mourn the death of Comrade Jiang Zemin at the Ministry of Foreign Affairs in Beijing Dec. 1, 2022.  (Ju Huanzong/Xinhua via Getty Images)
On President Biden's orders, the U.S. military shot down the surveillance balloon on Feb. 4 after it flew across the country over several days. Senior national security and defense officials linked the aircraft to China's global surveillance program, which the People's Liberation Army operates out of the Hainan Island provide off its southeast coastline.
BLINKEN ISSUES WARNING TO CHINA ABOUT SPY CRAFT IN 'CONFRONTATIONAL' MEETING WITH COUNTERPART
Wenbin went on to criticize the U.S. government's repeated condemnations regarding Chinese relations with Russia.
China, one of Russia's most powerful allies, is considering lending lethal support in the invasion of Ukraine, U.S. intelligence claims.
CLICK HERE TO GET THE FOX NEWS APP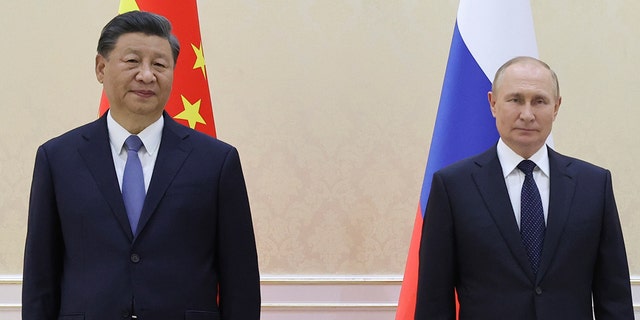 Chinese President Xi Jinping, left, and Russian President Vladimir Putin pose for a photo on the sidelines of the Shanghai Cooperation Organisation summit in Samarkand, Uzbekistan, Sept. 15, 2022. (Alexandr Demyanchuk, Sputnik, Kremlin Pool Photo via AP)
"China is committed to promoting peace talks and has played a constructive role," Wenbin said of allegations. "The China-Russia comprehensive strategic partnership of coordination is built on the basis of non-alliance, non-confrontation and non-targeting of third countries, which is within the sovereign right of any two independent states.
He concluded, "We do not accept the U.S.'s finger-pointing or even coercion targeting China-Russia relations."
Timothy Nerozzi is a writer for Fox News Digital. You can follow him on Twitter @timothynerozzi and can email him at [email protected]